Chimpanzee trekking in Kibale National park
Chimpanzee trekking in Kibale National park is one of the biggest activities done in Uganda that attracts quite a number of travelers to the country. The park is a tropical rainforest and it was founded in the year of 1993. There are over 13 primate species such as the 1000 wild Chimpanzees. Chimpanzee trekking appears as one of the most sought tourist activities by the primate lovers.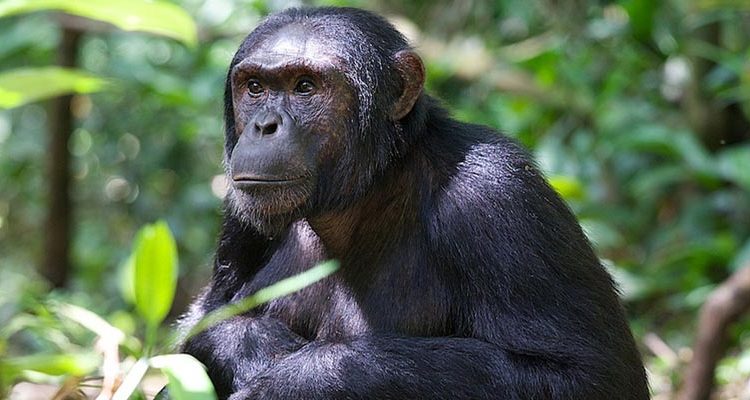 Kibale National park is protected on a land area of 800 square Kilometers. The park as well protects Chimpanzees, Elephants, Buffaloes, Giant forest hogs, Duiker species, Bush pigs, otters and many more. For bird lovers, there are over 400 bird species.
Chimpanzee trekking permit in Kibale costs $150 for foreign nonresidents, 100 USD for foreign residents, UGX 100,000 East Africa residents.
The trek starts at the park headquarters in Kanyanchu Visitor center at 8 am for the first session and 3 pm afternoon session which lasts for 3 hours.
Chimpanzees trekking in Kibale National park will allow you to see a number of Chimpanzees in the forest and have a chance to see them as they swing on trees, play, and do their daily activities. You will also spot the red tailed Monkey in the Forest, white colobus monkey, grey-cheeked Mangabey and many more.
Chimpanzee trekking in Kibale National park is officiated by well-informed rangers and guides. For bird lovers, this will also be your opportunity to spot bird species. Chimpanzee trekking is done by only a group of 8 people.
There are rules and regulations to follow while on a chimpanzee trek,
You must stand a distance of 8m away from the Chimpanzees.

If one has diseases such as Cough, flue or diarrhea, they will not be allowed to trek the Chimpanzees in their natural habitat.

Do not eat in front of the Chimpanzee while in the forest.

The age allowed to trek the mountain Gorillas is 12 years and above. Toddlers are not accepted.

Do not use flash cameras well-taking pictures.
Chimpanzees are primate species that share 98% DNA with human beings. Other primate species including grey-cheeked Mangabey, black and white colobus monkeys, Red tailed Monkey can be encountered.
Chimpanzee trekking permits are restricted so one needs to book a permit in advance at least three months before departure.
Not only the park offers chimpanzee trekking however, the chimpanzee habituation process as well takes places and this is a full day activity, meaning one needs to pack a lunch box.
Things to carry for Chimpanzee trekking
Wear jungle shoes since the forest is steep, slippery and muddy. (It's a rain forest)

Wear long sleeved clothes in order to protect you in the thickets of the Jungle.

Carry rain gears because this is a rain forest and it keeps raining thus climate is unpredictable.

Carry enough drinking water with snacks.

Carry Binoculars 

Carry your well-charged Camera
The weight of an adult chimpanzee is 40 to 70 Kilograms, and it has a height of 3 meters and adult female chimpanzees weigh between 28 and 55 Kilograms, with a height of a female being 2 and 5 feet.
Chimpanzees have a life expectancy of 40 years while the one inhabiting in captivity live up to 60 years. The Jane Goodall Foundation is a fund in Uganda that puts efforts to conserve the Chimpanzee and Gorillas in Uganda.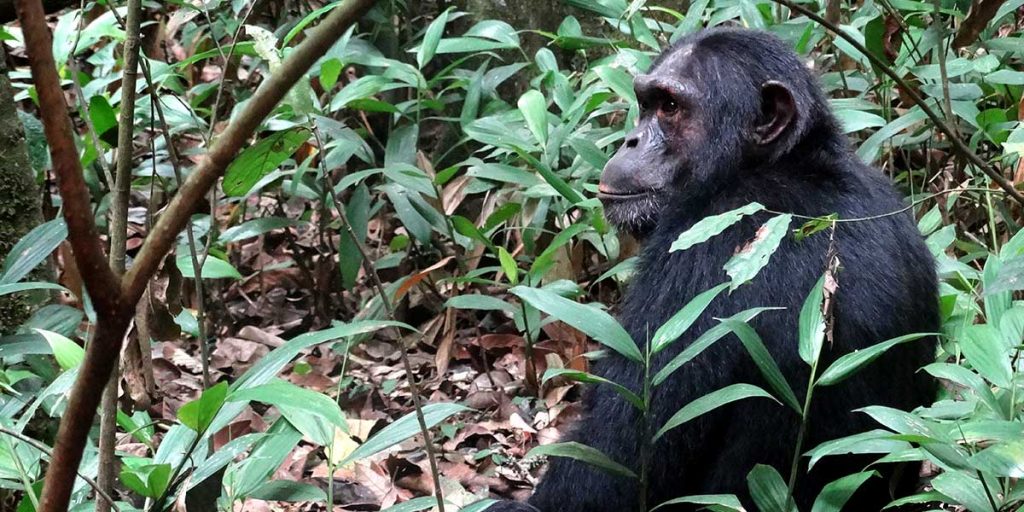 Chimpanzees are the closest relatives of human beings, very social, intelligent, able to crush rocks, nuts, empty pods, they hold sticks to capture termites from holes.
Chimpanzee trekking in Kibale National park will show you that chimpanzees live in a group of 15-100 members, they babysit, groom, hold hands, the young ones become independent at the age of 4 years, they are aggressive and unsociable if one disturbs them.
Book yourself a chimpanzee trekking tour in Kibale National Park and experience the amazing primates.