Christmas Wildlife Safari Experience In Rwanda : The Christmas wildlife safari experience in Rwanda is a unique and memorable way to celebrate the holiday season. The country is filled with amazing wildlife and stunning scenery, perfect for a festive safari. In addition to exploring the natural beauty of Rwanda, there is also a wide variety of activities available, ensuring that there is something to suit every traveler. The variety of experiences on offer makes this a fantastic holiday destination for people of all ages and interests. Wildlife safaris are the most popular attraction in Rwanda and for good reason. Visitors can see a huge variety of animals at a number of different locations across the country. Here are some of the options to choose from in case you are interested in a Christmas safari in Rwanda.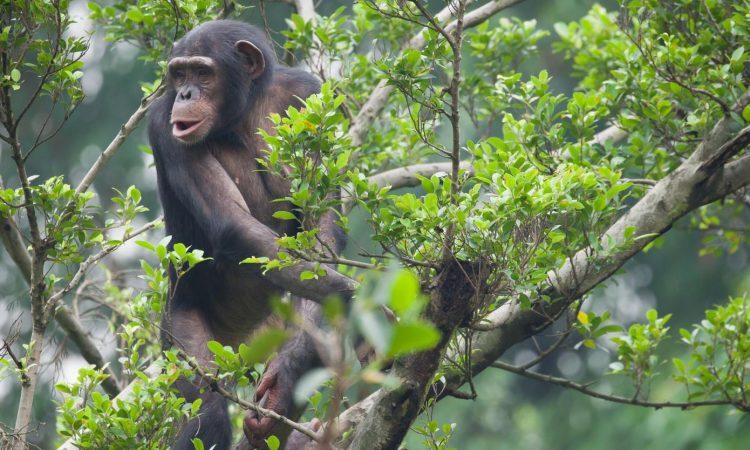 Christmas Safari to Volcanoes National Park Rwanda
What could be more special than spending this Christmas in the wilderness watching mountain gorillas? Volcanoes National Park is a popular destination for safaris in Rwanda and is a great choice if you are looking to explore the beautiful national parks and wildlife of Rwanda. The park covers an area of over 200 square miles and contains a diverse range of natural habitats. You will be able to have the unique experience of observing mountain gorillas in their natural habitat if you get a gorilla trekking permit this festive season. You can also choose to explore other animal species such as golden monkeys and chimpanzees.
A Noelle Safari to Nyungwe Forest National Park
A number of years ago, Nyungwe was one of Rwanda's most important conservation areas for biodiversity conservation prior to the 1994 genocide which took place in the country. As a result of the genocide, it quickly became the site of an important reforestation project aimed at restoring the forest cover that had been destroyed during the war as a result of the genocide. As a result of its trails and canopy walking activities, it is catching up and is becoming one of the most popular Rwanda National Parks today. This is an ideal park for a more adventurous Christmas safari, where you will be able to take part in canopy walks and hiking through the forest, as well as visit waterfalls and watch the animals in their natural environment.
Christmas by Rwanda's Akagera National Park
Akagera national park is Rwanda's largest national park covering an area of approximately 2440 square kilometers. It is located on the border with Tanzania and includes Lake Ihema in the southeast of the park. The Park is home to a large variety of wildlife including elephants, giraffes, zebras, and buffalos, as well as a number of other species of antelope. There are also a variety of different bird species in the park such as the papyrus gonolek, shoebill stork, and the Livingstone's flycatcher. It is an ideal park for bird lovers and those who enjoy game drives.
These and much more can be explored in a combined holiday, combining an African Safari to these three great parks.
The Christmas season is one of the most awaited times in any Christian's life as it is believed that on this day Jesus was born. Many people spend the festive season with family and friends enjoying delicious food and lots of fun activities like ice skating and carol singing. It is also a time to bond with God's wild creations and there's no better place to visit than the wild side of Africa! Be sure to come and be part of an unforgettable Christmas adventure in Rwanda this year. Cheers!