Exploring Rwanda's Beauty: A wonderful behind-the-scenes look into Rwanda provides you unique and unquestionably appealing Rwanda places with their off-the-beaten-path activities that one may participate in to uncover the genuine beauty of this little landlocked country of a thousand hills. Rwanda is well known across the world for its terrible history of the 1994 Rwanda Genocide, which claimed the lives of millions of Rwandans.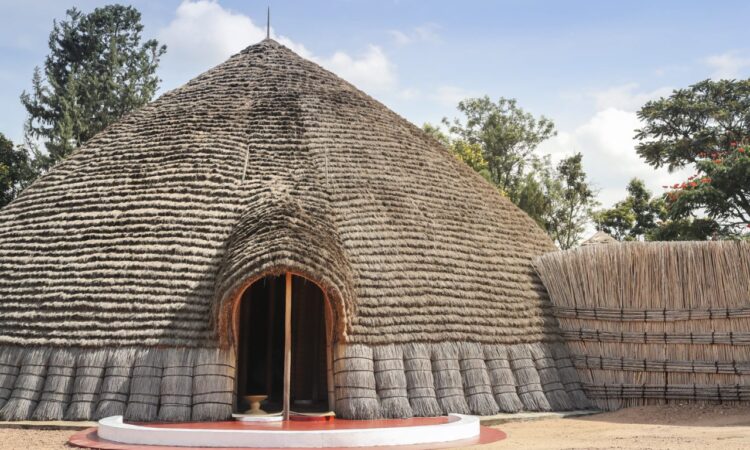 This had a wide-ranging influence on the country, but with the wonderful leadership in place now, it has managed to strategically move past its traumatic experience, and people are now living in peace and harmony, and the country is expanding at a steady and rapid pace.
Apart from Kigali, Rwanda's main entrance gateway, which is ranked as the cleanest city in Africa, with a significant population of warm and welcoming people, so vibrant and verdant contemplated with both tradition and modern design, and a variety of major and interesting landmarks such as the Kigali Genocide Memorial grounds that you can visit on a tour of Kigali City.
Exploring Rwanda's Beauty.
Volcanoes National Park.
This important tourism center of Volcanoes National Park in Musanze is a big landmark that highlights on the interesting behind-the-scenes look at Rwanda. Travel to this wonderful city in Rwanda's northern region in about two hours and experience the primary tourist sites and main lure of travelers into Rwanda.
The Volcanoes are famed for being home to endangered mountain gorillas, Golden Monkeys, five dormant volcanoes in the Virunga volcanoes chain, numerous bird species, and spectacular vegetation in its montane rain forests. Visiting this location will undoubtedly provide you with the opportunity to interact with mountain gorillas in their natural environment on the unforgettable and once-in-a-lifetime Gorilla trekking Safari.
Tracking these lovely primate animals might also be combined with other activities such as Golden Monkey trekking, Volcano hiking, and bird viewing. Other adventure places to visit near Volcanoes National Park in Musanze include the magnificent Burera and Ruhondo Twin lakes, which have a dramatic formation with deep blue emerald waters and a tranquil atmosphere, and you can enjoy activities such as walking around the lakes, canoe riding, and boat trips, which are always exciting and fun filled.
Buhanga Eco Park is yet another hidden gem of forests and natural eco system of myth considered as a sacred place because of its history about the past leadership of Kings in Rwanda and cultural significance, you can take nature walks through this small forest zone and visit some of the sacred sites where cultural and kingship rituals used to take place as well as enjoy sightings of various bird species. A tour to the Musanze caverns and the Mukungwa River will also provide you with an intriguing behind-the-scenes view at Rwanda, Exploring Rwanda's Beauty
Lake Kivu
Lake Kivu is another incredible Rwanda destination, renowned as Rwanda's largest lake with numerous islands that can also give you an intriguing behind-the-scenes look at Rwanda, surrounded by numerous highlands, hotels, and sandy beaches on its shores, Lake Kivu is good for getaways to relax from the busy schedules in the cities, and different activities you can engage in while at Lake Kivu range from beach relaxation while staying at lavish accommodation properties.
Explore the Congo Nile Trail
The Congo Nile path is a lengthy trekking adventure track that runs along the gorgeous shoreline of Lake Kivu from Gisenyi in the north to Kibuye, Karongi – Rubavu, and down to Nyamasheke and Rusizi districts. This Congo Nile trail is not well-known to most tourists, but it offers a terrific hiking adventure experience for travellers looking to go off the beaten road in order to learn deep hidden mysteries about Rwanda from the country side, providing a unique and interesting behind-the-scenes view at Rwanda.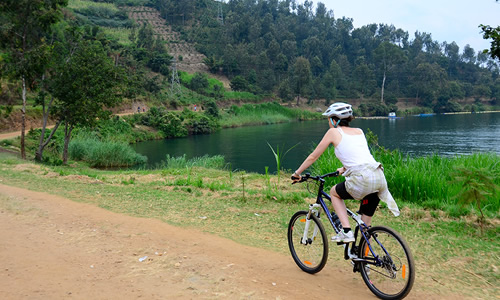 If you choose to go on this expedition, you will enjoy a variety of fascinating attractions and unique experiences, such as the stunning scenery of Lake Kivu as well as the surrounding tea plantations, rolling hills and landscapes, local community encounters as you get to stay in people's homesteads, coffee tours, fishermen experiences as they return from their night traditional fishing, village tours, and enjoy the locally made banana beer production experiences.
Nyungwe Forest National Park.
The vast tract and montane mist covered rain forests of Nyungwe National Park are one of the oldest and largely preserved in Africa, very well known for harboring a number of primates, wildlife, numerous waterfalls, abundant birdlife, and stunning flora, you will become so immersed in nature and discovering its deeper secrets that will give you a fascinating behind-the-scenes look at Rwanda upon visiting this Nyungwe Forest National Park, which is tucked away in the far southern part of Rwanda. A visit to the park will allow you to engage in activities such as Chimpanzee trekking, the canopy walk experience, Colobus monkey trekking, waterfall hiking, nature hiking, bird watching, and much more.
Nyanza Kings Palace and National Museum in Butare.
On the way to or from Nyungwe National Park, stop by the interesting Ethnographic Museum in Huye, one of Rwanda's eight national museums that houses some of Africa's finest ethnographic collection; a tour around would completely give you an insight into the rich traditions and cultures of Rwandan living in the recent past centuries, Exploring Rwanda's Beauty
Also, in Nyanza is the Royal Kings Palace Museum, which is the former residence of Rwanda's last king. A tour of this place will give you a better understanding of a fascinating behind-the-scenes look at Rwanda and a chance to learn about the previous monarchy system with king's leadership, which ended years ago.
There is a reconstructed traditional craft thatched royal residence (Kings house) that you can tour around while listening to different stories about Rwandan kings and getting to know every detail. There are also long horned inyambo cows on site, which are a unique symbol to the tradition, as well as traditional dances, which will excite you even more and provide you with totally rewarding and beautiful moments.
Akagera National Park
Apart from being a primate destination, Rwanda is also home to Africa's big 5 and globally threatened savannah wildlife species, in Akagera National Park, the only savannah Park located in the country's eastern province near the border of Rwanda and Tanzania, you would probably be in your own world in the tranquil and calm wildernesses of Akagera and get to enjoy unrivaled views of incredible wildlife species such as lions, buffalo, zebra, giraffes, crocodiles, hippos, and elephants among others.
Many more tourist activities in Akagera National Park, like as boat rides on Lake Ihema, behind-the-scenes experiences, walk-the-line adventures, and community experiences may provide you with an intriguing behind-the-scenes glimpse into Rwanda.
If you are interested in exploring the beauty of the land of a thousand hills, you can kindly contact us to take you around and traverse across the country; we know all the corners and where those undeniably beautiful treasures are, so trust us with your trip around Rwanda.