Frequently Asked Questions on Post-COVID travel in Rwanda
Frequently Asked Questions on Post-COVID travel in Rwanda: The Kigali international airport reopened for tourism on 1st August 2020 after several months of closure as a measure to limit the spread of the Coronavirus. The covid-19 pandemic hit the global scene in the early days of December 2019 from china and spread vastly at a quick pace throughout the globe and late March 2020, Rwanda, as a country decided to close the airport and all scheduled flights, were halted until further notice and a lockdown in the country followed as measures to limit the spread of the airborne virus were stipulated and then the airport was safe to reopen.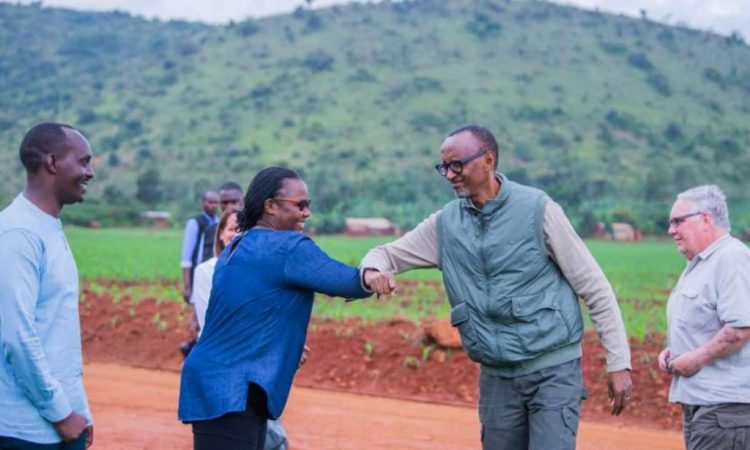 Travelling post-Covid can be abit worrying but Rwanda has managed to have successful Rwanda tours in and out of the country following the set standard operating procedures since August. A few of these SOPs include a robot that checks temperatures of all passengers accessing the airport and also gives a short brief on the SOPs in both English and Kinyarwanda, then spend 24 hours awaiting your test results taken on arrival and maintain social distance at all times to mention but a few.
Rwanda reopening to tourists in the middle of a global pandemic definitely had to be followed by a stream of questions by the interested travellers. 
What do I need to do before I come to Rwanda
You will need to look out for the info note for all travellers arriving into the country to guide you on the steps upon arrival in the country. The info note includes the Covid-19 designated hotels where you are to book yourself into for a 24 hour quarantine period. Yes! All tours start after 24 hours of arrival into the country after receiving your negative PCR test taken on arrival at the Rwanda Biomedical Center as a must. 
Upon arrival into Rwanda, you will still be expected to strictly follow the SOPs for Covid-19 like wearing a mask at all times, maintaining social distances, sanitize as often as possible, be keen on less use of cash but electronic payments. 
Is it a must to acquire a COVID-19 test again on arrival to Rwanda. 
Yes, it is! All visitors coming into the country will be subjected to a mandatory PCR test which ha to return negative before you are accepted to leave your designated hotel. You will be expected to have a valid PCR test upon arrival and also take another test when in the country to confirm. The only accepted test in Rwanda is the SARS-CoV 2 Real Time Polymerase Chain reaction (RT-PCR) and this test must have been done atleast 120 hours to arrival. The other RDTs rapid Diagnotics test will not be accepted thus Frequently Asked Questions on Post-COVID travel in Rwanda.
You will also have to take a test before you exit the country or have a valid RT-PCR test to be allowed to board your departure flight.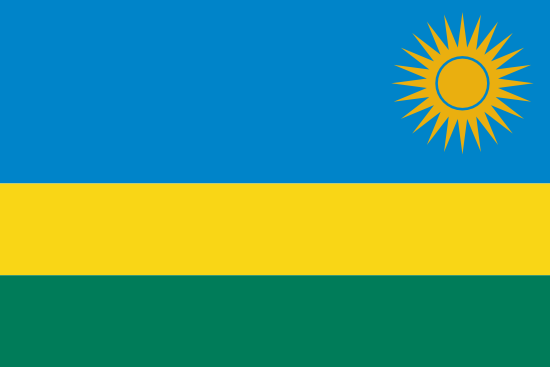 How much does the Rwanda Covid 19 test cost and how long would I have to wait.
The covid-19 test in Rwanda costs 50 USD with an additional 10 USD medical service fee and you will wait about 24 hours for the result under quarantine in your designated hotel. There are designated vehicles ready waiting to take you to your hotel arranged by your hotel or get into any one of the authorized taxis. 
Which are the designated hotels and how can I book one. 
All this information is on the info note shared on inquiring with us. They are 24 designated hotels in Kigali and the hotel rate is full board basis excluding the alcoholic beverages and any extra request will attract an extra charge. 
The 24 hotels include, Kigali Marriott Hotel, Retreat Hotel, Radisson Blu Hotel, Kigali Serena hotel for luxury option, Hotel Des Milles Collines, Grande Legacy hotel, Gorillas Golf hotel, Lemigo hotel, Park Inn by Radisson, Ubumwe Grande hotel, Hotel Villa Portofino, Heaven Boutique hotel for the midrange option, Karisimbi hotel, Dove hotel, the Nest Kigali, Quiet Haven hotel, Great seasons hotel, Sainte famille hotel, the mirror hotel, Beausejour hotel, Greenwich hotel, Kigali View hotel,  Beausejour Guest house and Holly Guest Inn.
Keep in mind you will have to book into one of these 24 hotels only on arrival. Your test will be taken from the hotel and you will only be allowed to check out after a negative test result which will be sent directly to the guest by email or via text message. 
A family can book one hotel room that can accommodate them as you wait for your results however it is advisable to stay in separate rooms.
What happens if my COVID-19 test taken in Rwanda is positive?
Chances of having a positive test result are minimal if you have had a test in the past days and it was negative. However, if the test result comes out positive, you will be transferred to a medical facility for treatment or you can opt to be evacuated following the medical protocols. This will all be at the patient's cost. 
What happens to my tour booking if my results are delayed or results come back positive? Do I get a refund?
This is the biggest of the most asked questions. Your tour deposit is valid and your booking scan be rescheduled to a further date. If the results are delayed, the site manager at the hotel will be available to advise. The Rwanda Development board is ready to handle such cases in line with covid-19 in a special manner.
Do I have to take a Covid-19 test every 72 hours while on my Rwanda safari?
If you are visiting different national parks of Rwanda, you will have to present a valid negative covid-19 test and it is valid for 72 hours so in the case that you have to change location, ensure the test is valid, if not, you will have to take another test.
Ensure to plan on when to take the test to avoid delays and being denied access to your activity in the park.
What happens if my flight lands in during curfew hours?
Rwandan government instigated a curfew time from 22:00 to 05:00 of no movement. If your flight happens to land at the Kigali International airport in this period, you will have to board one of the vehicles allowed to move during these hours. They will be at the airport ready to transfer you to the hotel.
If your flight out is during curfew hours, you will be expected to apply for a movement clearance pass via www.mc.gov.rw 
N.B No family members or friends are accepted to pick up anyone arriving into the country. 
Where else minus Kigali can I take a test while in Rwanda.
Besides Kigali, there are a few other popular spots that you can stop for your Covid 19 test to be taken and these include; Musanze, Nyagatare, Nyamasheke, Rwamagana and Rubavu. While in Kigali, you can take a test at Amahoro Stadium "Petit Stade" in Remera and the Gikondo branch of the Rwanda Biomedical center on KK 6 Ave and this test also costs USD 50.
Which places can you visit on a Rwanda safari?
Rwanda is a small landlocked country with so much to do when there. Take on a visit to Volcanoes national park for the mountain gorillas, golden monkeys and historical points, visit the Nyungwe forest national park for a chimpanzee trek, 2 meter long canopy walk, waterfall hike also visit the Gishwati forest national park for a primate safari and the Akagera national park for the Rwanda wildlife safari. Visit the Lake Kivu and the Twin lakes Burera and Buhondo, take sometime to visit the several genocide points if interested along with the Butare museum and the King's palace. We are ready to hear from you on where you would like to go when in Rwanda thus Frequently Asked Questions on Post-COVID travel in Rwanda.  
A number of the frequently asked questions have been addressed in this write up but also email us to answer more of the questions that may not have been addressed and let us plan your successful and worry free Rwanda tour.