Gorilla Trekking in Bwindi National Park Vs Mgahinga Gorilla National Park: One of the most exciting wildlife encounters is gorilla trekking. This popular activity among primate enthusiasts is only available in four national parks: Bwindi Impenetrable National Park in Uganda, Virunga National Park in the Democratic Republic of the Congo, Volcanoes National Park in Rwanda, and Mgahinga Gorilla Park in Uganda. Uganda is unique in that it is home to half of the world's remaining mountain gorilla population in two national parks: Bwindi and Mgahinga to thrill while on Uganda Gorilla Tours.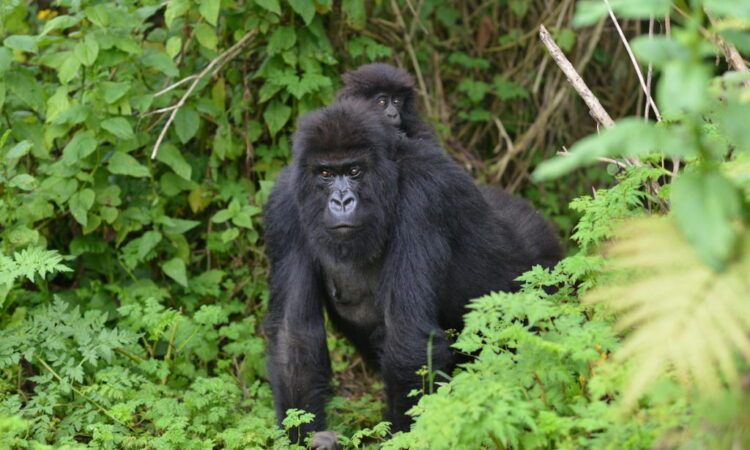 Because of its high biodiversity, Bwindi Impenetrable Forest National Park has been designated a UNESCO World Heritage Site since 1994. Aside from mountain gorillas, Bwindi features 120 animal species, including tiny antelopes, Giant Forest Pigs, the African Golden Cat, the side-striped Jackal, and the African Civet. Chimpanzees, L'Hoest's Monkeys, and Black/White Colobus Monkeys are among the primates found in the park.
This vast woodland is home to around 220 butterfly species and 310 bird species. The Frazers Eagle Owl, African Green Broadbill, Brown necked parrots, and White tailed Blue Flycatcher are among the famous bird species.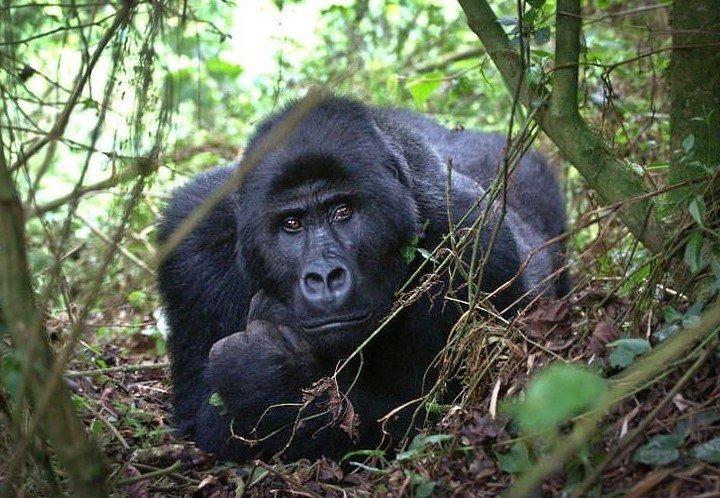 Mgahinga National Park is another location in Uganda where people may undertake gorilla trekking. It is Uganda's smallest National Park, located at the base of three dormant volcanoes. Unlike Bwindi, Mgahinga is an extension or part of the larger Virunga region and conservation area, which encompasses Congo's Virunga National Park and Rwanda's Volcanoes National Park.
The rare mountain gorillas and golden monkeys are the main draws. Other activities available to visitors include viewing smaller primates and animals, going on forest/nature walks, mountain climbing, and birding. How does gorilla trekking in Bwindi differ from that in Mgahinga?
Furthermore, gorilla trekking in Bwindi may be done in four separate sectors of the park, each of which has many gorilla groups. The gorilla habituation experience is available in two groups in the Nkuringo and Rushaga areas, with just four people given four hours with the gorilla family. This one-of-a-kind experience is only available in Bwindi Impenetrable Forest National Park. It differs from conventional gorilla trekking in that only 8 visitors are permitted to observe a gorilla family for one hour.
These preliminary evaluations should be enough to settle the dispute for some, but are they? There might be even more grounds in favour of Bwindi impenetrable national park, and Mgahinga gorilla national park must have something distinctive as well, as we will see later.
Spotting gorillas is now certain in both parks, but that wasn't always the true in Mgahinga. The Nyakagezi group, which has since established in Mgahinga, was known for crossing into Rwanda and, on occasion, the Democratic Republic of the Congo, thereby suspending all gorilla trekking activity in the park. You never know when they'll decide to restart their cross-border travel.
Both Bwindi and Mgahinga gorilla treks may be demanding, requiring hikes across rocky and steep terrain to locate gorilla groups. However, it is well acknowledged that the Nyakagezi gang in Mgahinga is a much simpler to track down. They have a narrower range than the most of the gorilla groups in Bwindi. Because Bwindi is such a big forest, tourists may have to trek further into the forest to find some of the gorilla groups. However, several of the gorilla populations in Bwindi are relatively close to the starting places and may be found in less than two hours.
Did I mention that gorilla trekking in Mgahinga is less crowded? Yes. There are less people and fewer crowds during the briefing and after gorilla trekking, which may provide some with more solitude to appreciate the beautiful nature around the park.
Mgahinga has an obvious advantage over Bwindi in that it is the only park in Uganda where tourists may see both endangered golden monkeys and Mountain Gorillas. This means that visitors will be able to combine gorilla trekking with golden monkey tracking. However, Mgahinga's beautiful Golden Monkeys are not a total knockout because Bwindi contains Chimpanzees. Visitors to Bwindi can observe Chimpanzees along the paths when gorilla trekking. There are no chimps in Mgahinga.
As previously said, unlike in Bwindi, Gorilla Trekking in Mgahinga allows guests to participate in mountain climbing. Mgahinga has three volcanoes to select from: Mount Muhavura, Mount Sabinyo, and Mount Gahinga. Climbing any of these volcanoes will reward tourists with spectacular views of Mgahinga National Park as well as opportunity to watch birds, forest creatures, and primates like as Golden Monkeys along the paths. There is no mountain climbing in Bwindi, thus Mgahinga takes the victory here.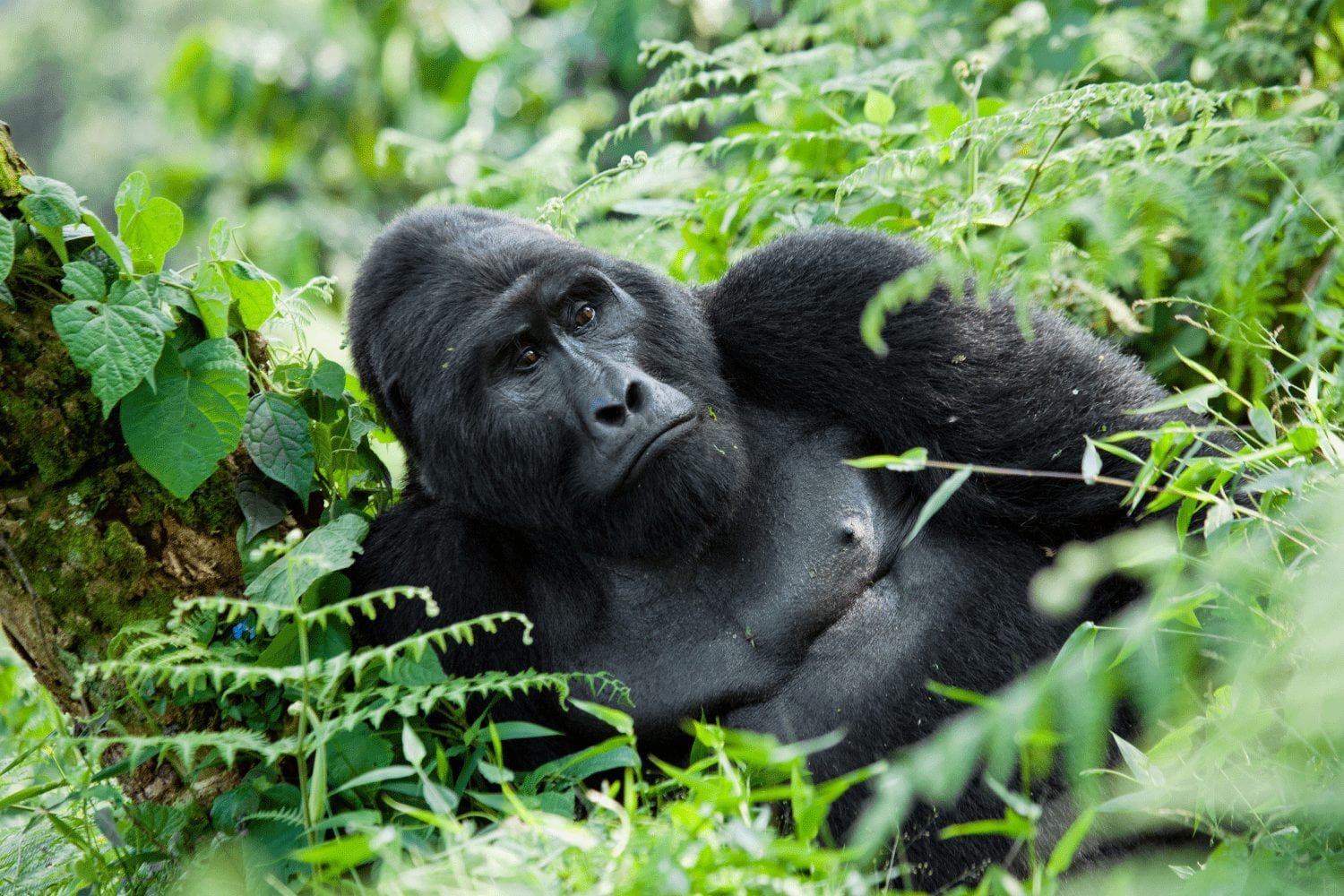 Those who enjoy exploring caverns can try going gorilla trekking in Mgahinga. The Garamba and Muhavura caverns, which were originally utilized by the Batwa for food storage, royal residence, collecting, and preparation for war, make Mgahinga gorilla trekking noteworthy. During their stay to either park, travelers are welcome to pay a visit to the Batwa people. For thousands of years, the Batwa pygmies were the main and original group residing in the park before being expelled in 1991. The existence of the Batwa in the park was largely responsible for the continuous decline in the number of mountain gorillas, golden monkeys, and other park species, Gorilla Trekking in Bwindi National Park Vs Mgahinga Gorilla National Park.
The Batwa were agreed to be transported somewhere in order to take gorilla conservation programs to the next level. Because the Batwa have never fully merged into their new homes or nearby towns, this choice was hardly a win-win situation for everyone. In general, experiencing the Batwa way of life is more fascinating and satisfying in Mgahinga National Park. Unlike Bwindi, the Batwa route in Mgahinga allows tourists to experience the Batwa way of life for more than 5 hours and within the park.
Some Batwa in Mgahinga are permitted to function as local guides in the forest, presenting you to their culture, old caverns, previous war hideouts, holy spots, gods, dances, language, traditional stories, clothes, and hunting methods. After gorilla trekking, travelers to Bwindi generally spend a short time outside the park to view the Batwa.
Both national parks provide opportunity for wildlife treks, but Bwindi may have the upper hand once again. Visitors to Bwindi can stroll along designated paths such as the waterfall trail, Muzubijiro loop trail, Bamboo trail, and Rushura trail. Visit the surrounding areas to learn about local beer brewing, language, and dances.
Both national parks charge the same price for a gorilla trekking expedition. Both Bwindi Impenetrable National Park and Mgahinga National Park charge $700 for gorilla permits. However, depending on the quality of lodging, length of safari, activities and transportation, the complete gorilla trekking safari in Uganda might cost between $1600 and $3670 or more.
Bwindi Impenetrable National Park is conveniently positioned near Queen Elizabeth National Park, one of Uganda's largest and most popular wildlife parks. After gorilla trekking, travelers may visit Queen Elizabeth National Park to see elephants, crocodiles, hippos, the Uganda Kob, antelopes, buffaloes, and the park's uncommon tree climbing lions in the Ishasha sector. Furthermore, if you missed the chimps during gorilla trekking, you may undertake chimp trekking at the spectacular Kyambura gorge or visit the salt mine lake near the park to see the magnificent Flamingo birds.
Because of its proximity to Queen Elizabeth National Park, guests may easily combine gorilla trekking and game drives for an unforgettable African wildlife safari.
Both Bwindi and Mgahinga have the identical gorilla trekking guidelines and restrictions. These guidelines were created to help safeguard gorillas from human infections and annoyance caused by extended human presence. Only eight visitors are permitted to monitor a gorilla troop in a single day, for a maximum of one hour. To undertake gorilla trekking in both parks, you must be at least 15 years old.
Packing List for your gorilla trekking safari in Bwindi Impenetrable and Mgahinga Gorilla National Park.
Packing lists for gorilla hiking in Bwindi and Mgahinga are identical. You must bring long-sleeved shirts, trousers, water-proof hiking shoes, long socks, a hat, sunscreen, and a walking stick to each park you visit. Prescription medications, a camera, binoculars, water, and snacks can guarantee that you have a pleasant experience when gorilla trekking in both gorilla parks.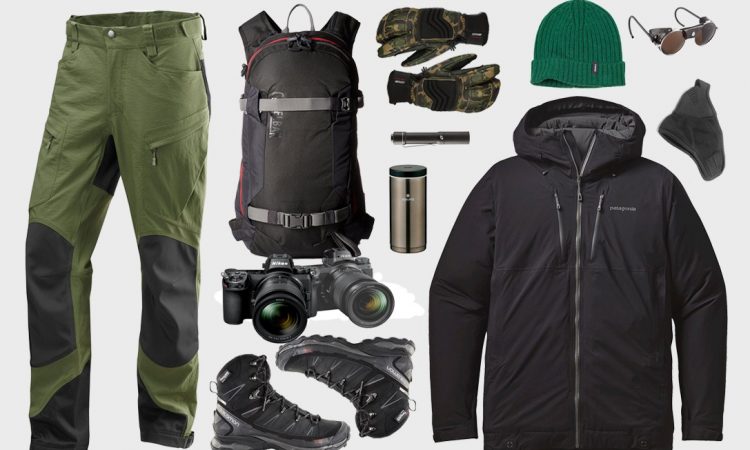 How to get to Bwindi and Mgahinga National Parks.
Both Mgahinga and Bwindi National Parks may be reached by car or air from Uganda's city, Kampala, or Rwanda's capital, Kigali. However, the distance to Bwindi is less than that to Mgahinga. You can use a private vehicle or public transportation if you are traveling by road. There are various routes available from Kampala. The trip from Kampala to Kisoro, the nearest town to the two parks, takes around 7 hours. If you believe the trek from Kampala to Kisoro is too long, you may visit both Bwindi and Mgahinga by flying from Kampala in Uganda or driving from Kigali which is about 4 hours, Gorilla Trekking in Bwindi National Park Vs Mgahinga Gorilla National Park.
Aerolink and Bar Aviation Uganda conduct flights to Kisoro Airstrip in Bwindi from Kajjansi in Kampala and Entebbe. Those going gorilla trekking in Bwindi may land at Kihihi Airstrip, which is not far from the Ruhija or Buhoma districts.