Gorilla Trekking in Uganda During COVID-19
Gorilla Trekking in Uganda During COVID-19: With the confirmation of Uganda's first case of coronavirus in March 2020, the country tightened its standard operating procedures for any tourist that was interested in taking part in gorilla trekking in Uganda during the global pandemic. Gorilla trekking in Uganda during covid-19 has been made possible in Mgahinga National Park and Bwindi impenetrable national park to track half of the world's remaining mountain gorillas. This travel guide will give you the information necessary for an amazing gorilla trekking experience in Uganda if you're interested in taking part in the memorable activity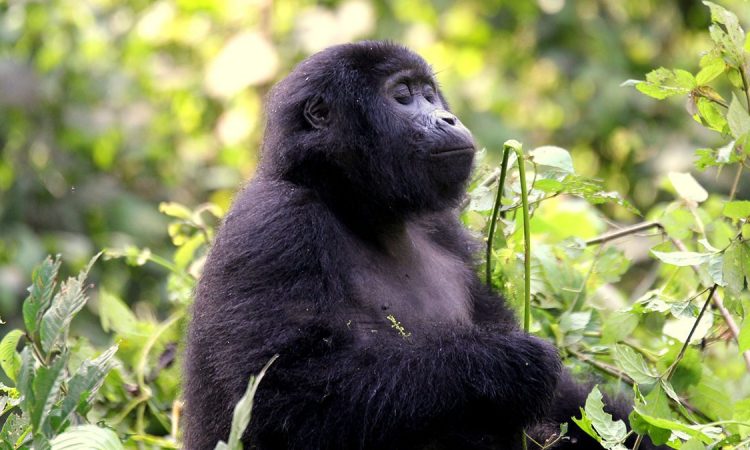 Procedures for travelling to Uganda for gorilla safari during covid-19
As part of the prevention measures to avoid the spread of the Corona virus to the gorillas and to other tourists interested in taking part in the activity, you must ensure you go through a number of safety procedures before you take part in gorilla trekking in Uganda. For tourists that are interested in taking part in gorilla trekking before they obtain a negative PCRcovid-19 test certificate they should fill in a passenger locator form which helps them to monitor their movements while in the country for easy identification. The locator form includes the passport information, travel details, hotel bookings among other relevant information for their tourism activities in the country.

How to Book Gorilla Permits for Gorilla trekking in Uganda during COVID-19
Once you have set dates for your gorilla safari in Uganda, you will have to contact a tour company of your choice or contact Uganda wildlife authority where you will have the chance to purchase a gorilla trekking permit in Uganda that is mgahinga national park and Bwindi impenetrable national park at a fee of USD700.
Refunds and Cancellation Policies for Gorilla Trekking Due to Covid-19
Interesting about gorilla trekking in Uganda during the pandemic is the fact that there is flexibility on all the permits booked where you will get the chance to cancel at any given time of the year this because of the different uncertainties with flights like flights and travel restrictions and you can book another tracking date at no extra cost which makes gorilla trekking in Uganda during covid-19 quite flexible. Gorilla trekking in Uganda is quite possible and comfortable due the favourable weather conditions that is the dry months of June, July, August, September and December, January and February every year and in other months which are characterised with both dry and wet season.
Safety precautions to follow as you take part in gorilla trekking in Uganda during covid-19
You will wear a face mask and sanitize all the time you are in Rwanda including during gorilla tracking to avoid any contamination and spread of the virus.

During your transfer to a different destination, it is important to regular disinfect the exposed surfaces to avoid contaminating other surfaces which can lead to easy spread of the disease.

Regular sanitization should be ensured because of the fact that you might get in contact with contaminated surfaces which can spread the disease but with regular sanitization, it will ensure you avoid contracting the virus.

You should maintain social distance while tracking the gorillas in both mgahinga national park and Bwindi impenetrable national park to avoid contracting the disease to both the trackers and the gentle giants because they are highly vulnerable primates that can contract diseases.