How long does gorilla trekking take in Bwindi, Volcanoes and Virunga National Parks ? :  Many travellers wanting to hike mountain gorillas in Africa have one frequent question: 'how long does gorilla trekking take?' Gorilla trekking in Africa is an exciting and exhilarating adventure. Gorilla trekking is one of the most popular tourist activities on the African continent. Trekking mountain gorillas in Africa is a very humbling and unique experience, and many people travel into the continent to track gorillas and spend quality time with these gorgeous animals.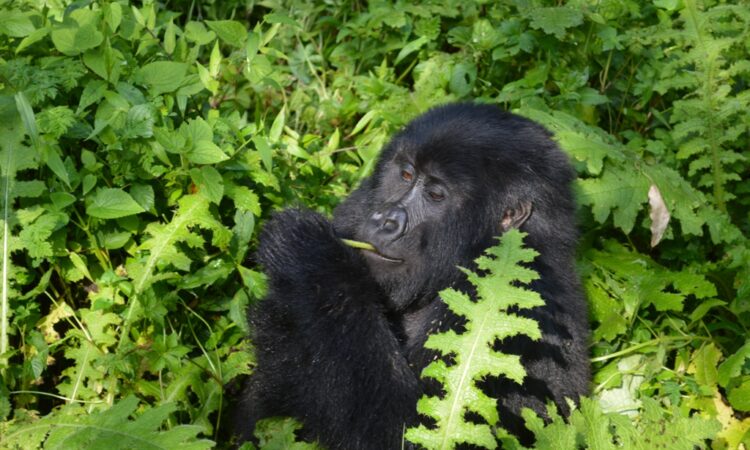 Gorilla trekking is an enthralling primate sport in which people go through dense forest foliage in pursuit of gorillas or a specific gorilla family/group. Trekking gorillas entails locating newly formed gorilla nests, as well as tracing fresh gorilla tracks and faecal debris. All of this aids you, the trekker, in identifying or rather locating a troop of gorillas.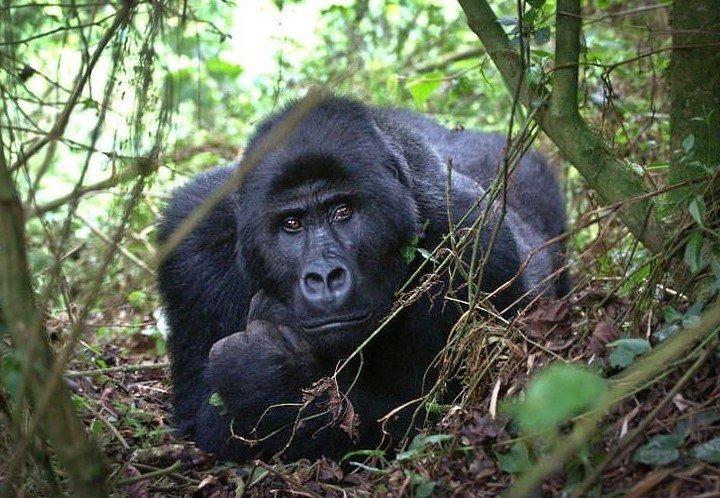 How long does gorilla trekking take in Bwindi Impenetrable, Volcanoes and Virunga National Parks?
The duration of gorilla trekking is totally dependent on a variety of conditions, including where the gorillas spent the previous night and the availability of food for the gorillas. Other elements that influence how long gorilla trekking lasts include gorilla mating season, trekker fitness, and path conditions, among others.
Given these considerations, gorilla trekking activities can last anywhere from 2 to 7 hours. In certain sectors of Bwindi impenetrable national park, gorilla trekking can take even more hours if the gorilla group has moved further into the forest, which will make your gorilla trek abit more tedious. Once a gorilla group has been identified, hikers are only allowed one hour with the gorillas.
This is when you want your camera close by. You may snap as many shots as you like with the gorillas; just make sure the flash on your phone or camera is turned off. Gorillas are extremely sensitive creatures, and this includes the flash lights on your camera.
Gorilla trekking in Congo's Virunga national park usually takes approximately 4 hours making gorilla treks in this park much easier than those in Volcanoes national park in Rwanda or Bwindi impenetrable and Mgahinga Gorilla national parks in Uganda.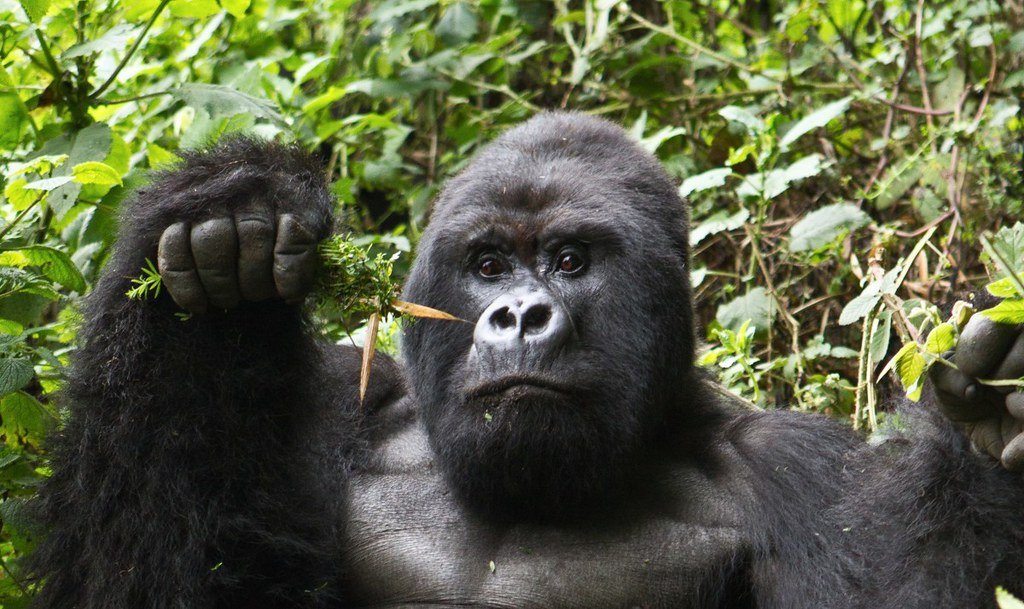 How to book a gorilla trekking permit?
Due to the great demand for gorilla trekking permits, travellers are generally urged to secure their gorilla permits at least 6 months before going on the mountain gorilla trip. A gorilla trekking permit in Uganda's Bwindi impenetrable national park and Mgahinga Gorilla national park costs $700 per person, a gorilla permit in Volcanoes national park in Rwanda costs $1500 per person, and a gorilla permit in Congo's Virunga national park costs $400.
Visitors can obtain a gorilla trekking permit through a reputable tour operator company such as Explore Rwanda Tours or directly through the reservation office at Uganda Wildlife Authority for those wishing to trek gorillas in Uganda, Rwanda Development Board for those wishing to trek gorillas in Rwanda, and Virunga National Park in Congo.
Using a reputable tour operator business saves you the time and effort of obtaining your gorilla permit. Trusted tour operator businesses, such as Explore Rwanda Tours, can assist you in obtaining a gorilla trekking permit in any of the three nations from where you wish to trek gorillas.
What to pack for a gorilla trek?
If you plan to trek gorillas in any of the three national parks mentioned, you should bring the following items: long sleeved shirts/t-shirts, long trousers, sun glasses, a hat/cap, bottled water, snacks, a light rain jacket, insect repellent, binoculars, a camera and extra batteries, a first aid kit, and a good pair of hiking boots.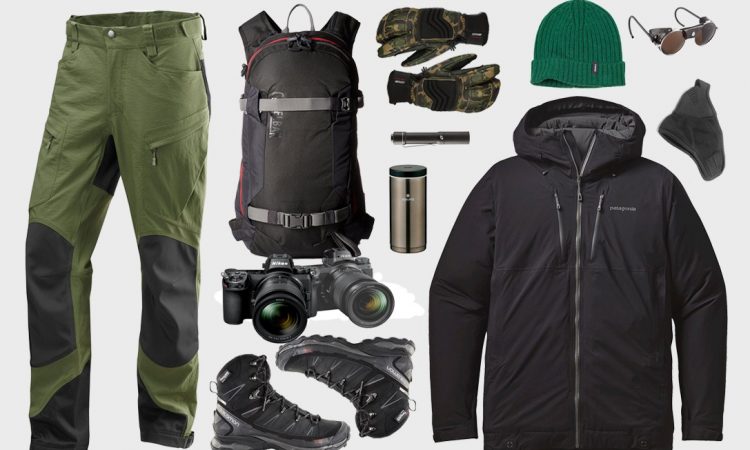 When is the best time to track mountain gorillas?
Gorilla trekking is possible all year, although it is best done during the dry seasons, which are June, July, August, September, and December, January, and February. The gorilla habitats are maintained dry throughout the dry season, making it simpler for trekkers to travel through the dense forest and steep hills in pursuit of the gorillas.