Kwita Izina
Kwita Izina is an annual anniversary that is celebrated by the Rwandese to initiate newly born Gorillas and give new names to each baby gorilla. visit rwanda / tour rwanda for this amazing experience.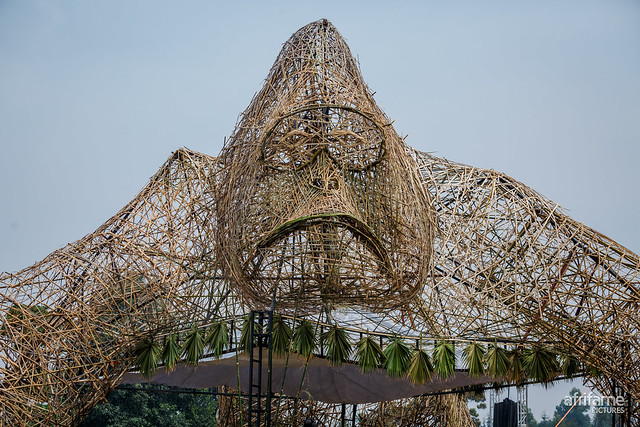 It's the most exciting time of the year for Volcanoes National Park Rwanda as it holds another one of the gorilla naming ceremony called the Kwita Izina. The Kwita Izina in Kinyarwanda means "name a gorilla" just like the essence of this event organized by Rwanda Development Board. This has been a growing culture in the past years of the growing tourism sector of Rwanda. Rwanda is one of the 3 countries that are fortunate to have mountain gorillas within its boundary alongside the other 2 neighboring countries; Uganda and the Democratic Republic of Congo. This ceremony over the years has seen a successful naming of a number of gorillas. This function main objective is to create more awareness for gorilla conservation and future plans for the gorillas are also unveiled at this function. This is the time Rwanda as a country becomes a corner for the global A listers as they jet in to be a part of Kwita Izina. These mountain gorillas are 70% of the reason tourists come into the country year in and out and they are only found in Volcanoes National Park in Rwanda where this ceremony is also held.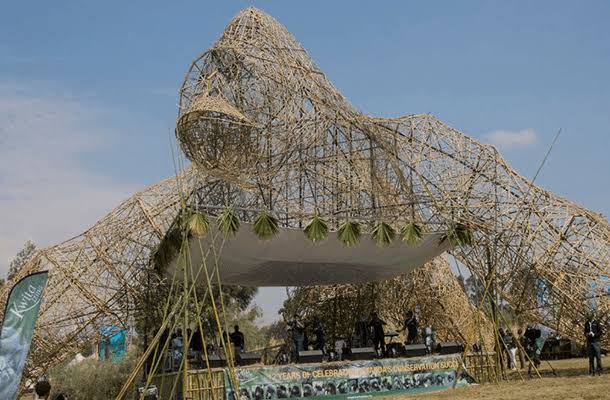 This ceremony was first held in 2005 and has been a success until date today with the efforts of the Rwanda government alongside the Rwanda Development Board and other stakeholders like private sector that is the tour operators and well-wishers, the local community inclusive of the rangers who spend more time with the gorillas and have been monitoring them for a while and are the major backbone to the conservation efforts in the park. Kwita Izina was an idea to create awareness and also thank those who have been a part of the conservation in the park and also encourage them to keep the spirit burning. 281 gorillas have been named since the first ceremony which is also a positive sign that the population of the gorillas in the park has been on a rise since then. It is now not only a Rwandan recognized event but an internationally celebrated and anticipated event as it has seen international visitors flying into the country on dates marked so as to be a part of this experience.
The Kwita Izina 2019 is going to be the 15th of its kind and will be held in Kinigi Musanze at the foothills of Volcanoes National Park where a female infant mountain gorilla will be named on this function. Two gorilla name choice to be given are either "Intego" that means a purpose that her life holds in Rwanda's effort to protect this endangered species or "Imyato" that means achievement that the country and park have achieved in their conservation efforts. This female baby gorilla was birthed on July 1st, 2018 in Volcanoes to one mother gorilla commonly known as Icyamamare from the Kwitonda family of Volcanoes. This Kwitonda family has 34 individual mountain gorillas inclusive of 3 silverbacks, nine adult females, five sub-adults, three blackbacks, four juveniles, and 10 infants. 
It is an exciting function and the Kwita Izina of 2019 will also be graced by the presence of respected public figures such as American based singer Neyo, former Manchester United Manager Louis van Gaal to mention but a few. This is a one-day event but is followed by a week-long celebration so no need to worry if you don't make it on the exact date, you can choose any day in that week to join in the celebrations. There are several events where several stakeholders are rewarded for their efforts and participation in the conservation of these endangered species according to ICCN, also tourism stakeholders get to be rewarded and share the growth and impact of the tourism industry in the country along with their plans and ideas.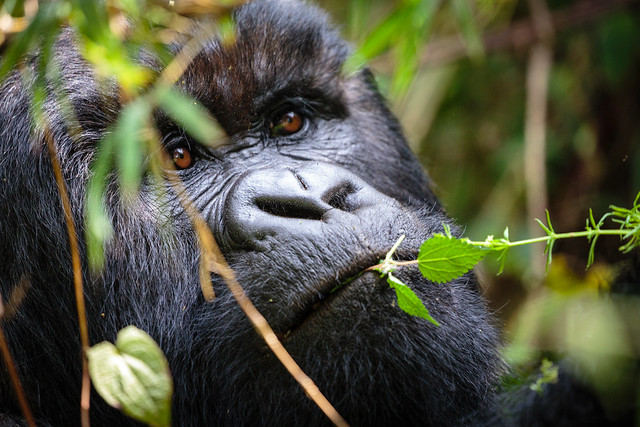 Park rangers and researchers before the first baby gorilla naming ceremony of the Volcanoes National Park in 2015, had been monitoring the baby gorillas in their natural habitats closely and also given them names as part of their work but this has now become a viable event worth celebrating when there is a new addition to the park as there are more stakeholders involved now as compared to decades before.