List of Rwanda National Parks: Here is a list of Rwanda's national parks. Trustworthy visitors guide developed by native Rwandans providing accurate information to Rwandan guests while arranging a safari in Rwanda – the Land of a Thousand Hills. Get information about all Rwandan national parks, hotels and safari lodges, Rwanda's eco-tourism attractions, maps, driving distances, how to get there, where to rent a car, and much more. All national parks in Rwanda are protected by the Rwanda Development Board (RDB) which is responsible for conserving all wildlife animals in Rwanda.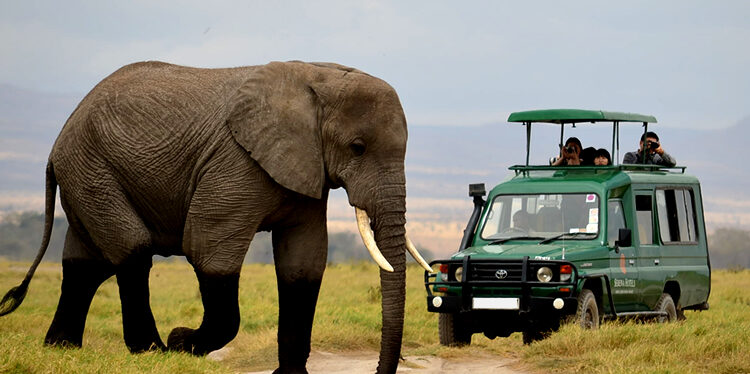 List of Rwanda National Park.
Volcanoes National Park.
Volcanoes National Park ranks first on the list of national parks in Rwanda. It is a home to the endangered mountain gorillas and is located in the northern part of Rwanda, covering an area of 160 square kilometers with varying vegetation zones ranging from lowland forests to afro alpine forests at elevations ranging from 2,400 meters to 4,500 meters above sea level.
The Rwandan sector of the broader Virunga Mountains is shared by three countries: Rwanda, Uganda, and the Democratic Republic of the Congo. The Virunga massif is home to the world's sole remaining population of mountain gorillas, with over 500 different species found in Volcanoes National Park, making Rwanda maybe the greatest tracking safari location in Africa. Apart from mountain gorillas, the forest is home to a variety of species, including forest elephants, which are seldom seen, bush pigs, forest buffalos, black faced duikers, bush bucks, spotted hyenas, and the gigantic forest hog, as well as other primates such as golden monkeys.
A journey to the Volcanoes National Park to observe gorillas is completely an outdoor adventure and life-changing event. Virunga's position in the Albertine Mountains, along with its dense woods, creates a one-of-a-kind habitat for eco-tourists. The park is well-known for its Albertine rift endemic bird species. Among the 178 birds documented in the park, 29 are limited to the Albertine rift region.
The forest was originally gazetted in 1925 as a tiny region surrounded by densely inhabited districts of Karisimbi, Visoke, and Mikeno to protect endangered mountain gorillas from poachers. Following that year, in 1967, the park became a foundation for famed American naturalist Dian Fossey, who established a gorilla study facility at Karisimbi.
Despite conservation efforts to protect mountain gorillas, the park became a theatre of war during the Rwandan civil war in the 1990s, leaving the park abandoned by tourists following massive massacres that not only claimed the lives of thousands of people but also severely reduced the gorilla population.
All operations in the park were halted until 1999, when the park was proclaimed safe for visitors under the protection of the Rwandan army, resulting in the return of Rwandan gorilla tourism. Rwanda initiated the yearly gorilla naming ceremony for infant gorillas branded as 'Kwita Iziina' in 2005 in a proposal to improve conservation and gorilla tours in Volcanoes National Park, which has seen great returns in terms of increased gorilla populations in Volcanoes National Park.
How to Get to Volcanoes National Park.
The national park is located near Musanze, formerly known as Ruhengeri, and is easily accessible by public transit from Kigali Rwanda or Gisenyi town. The park is only a two-hour drive from Kigali or Gisenyi, so time-pressed travelers may follow gorillas and return to Kigali on the same day. Treks begin at 6:00 a.m. from the park headquarters in Kinigi; thus, if you want to trek for one day, you need get up early so you can be on time.
Nyungwe Forest National Park.
Nyungwe Forest National Park, located in the southwest province of Rwanda, covers about 1,020km2 of undisturbed rain forest and is recognized as one of Africa's last intact mountain rain forests, remaining eternally green and with a deep canopy. As Rwanda attempted to expand its tourism beyond the famed mountain gorillas, Nyungwe forest was designated as a national park in 2004 and became the country's largest protected area with high altitude rain forest. It was crucial since the forest is Rwanda's largest water reservoir due to the immense and beautiful biodiversity connected with the Albertine rift montane forests.
Nyungwe is one of Africa's most endemic rich ecoregions, with a number of mountain chains rising from the Lendu plateau in the Democratic Republic of the Congo and going through the Rwenzori highlands to the southern beaches of Lake Tanganyika. Traveling through the forest is a definite way to view the world's most magnificent lush ever green, mist shrouded unspoiled rain forest.
With over 200 forest species, one may view Africa's oldest and tallest species of trees such as mahoganies, ebonies covered with enormous tree ferns, lobelias everlasting blooms, orchids, and numerous climbing species of plants soaring above the sky up to 50 meters deep in the heart of the rain forest. Walking calmly through the cool forest and encountering the gorgeous colorful butterflies will reward you with the thrilling definite true sound of Africa's deep tropical rain forest teeming with diverse bird species.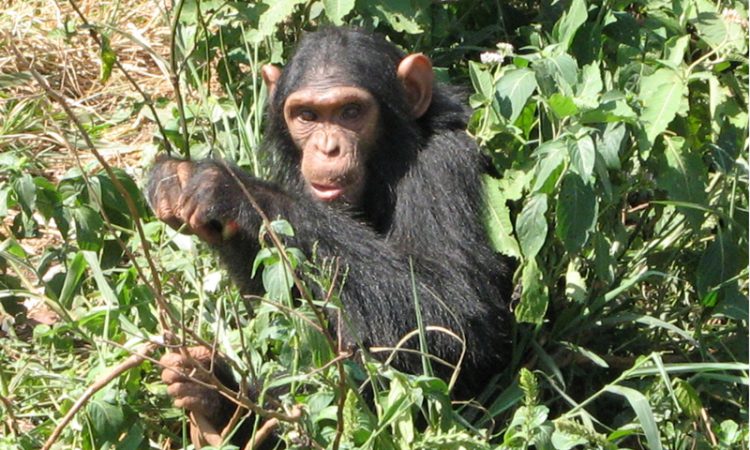 The forest is alive with a diverse array of flora and animals throughout the park, which is traversed by the paved road between Butare and Lake Kivu. Nyungwe forest is home to more than 500 chimps, man's closest cousin. Monkeys are extremely well represented among the biggest animals in Nyungwe Forest National Park, with 13 species documented, accounting for 25% of the African primate checklist. It is the only location where more than 300 armies of colobus monkeys have been spotted, making it a primatologist's ideal destination in Africa.
The Nyungwe forest has the highest primate diversity and density in East Africa, with five or six species likely to be seen on a single afternoon walk. The most beautiful L'hoest monkeys, charming acrobatic colobus monkeys frequently observed from woodland pathways, grey cheeked mangabeys, red tailed monkeys, and olive baboons are only a few of the primate species.
Although bird life is abundant across Rwanda, some significant places should be included on every birder's itinerary. For serious ornithologists, the existence of the forest is the presence of over 300 species of birds, including roughly 27 Albertine rift endemics, making it a comprehensive birding destination. Specialist birding tours through the forest's extensive network of hiking trails that take you through various waterfall spots allow you to see the alluring list of forest specialists, which includes the iridescent sun birds, the psychedelic Rwenzori Turaco, forest buzzards, olive pigeons, and wood hoopoes.
Akagera National Park.
Akagera National Park, which stretches across Rwanda's northwestern border with Tanzania, is a network of forest-fringed lakes, papyrus swamps, savannah plains, and rolling hills that provides wildlife enthusiasts with an exciting opportunity to see Rwanda's biodiversity.
Established in 1934 when much of the park area was re-allocated as agriculture, which eventually decreased its size from 25,000 sq. km to its present size of 1,122 sq. km in an attempt by African National Parks to return the park to its original form. Despite the fact that much of the greatest savannah grazing area is now beyond the park's limits, what remains is the most diversified and stunning environment in East and Central Africa.
The park was named after the Akagera River, which flows along its eastern boundary into many lakes tangled with papyrus swamps, making it one of Africa's largest protected wetlands. Rwanda's most developing wetland safari destination is renowned for its large mammals and swamp endemic species of animals such as Sitatunga that inhabit the water-logged, forest fringed lakes along the meandering Akagera river, the steep sided shores and small undulating rolling hills dotted with papyrus swamps and savannah plains.
It is home to a variety of big game mammals, including buffalos, elephants, giraffes, zebras, waterbucks, and many species of antelope, including the elusive eland, topi, and other antelopes such as duikers, oribi, klipspringer, bush buck, and the handsome chest-nut coated impalas, as well as swamp endemic species of sitatunga. Akagera National Park in Rwanda is a significant birding paradise because to the park's remarkable levels of biodiversity, with over 500 kinds of birds, including rare swamp endemics such as the shoebill stork, and other dense concentrations of water birds in the marsh, List of Rwanda National Parks
Transvaal lions have been reintroduced from South Africa as the first lions of their species in the last 15 years in a bid to restore Akagera's big five status. Leopards, side-striped jackals, and spotted hyenas are among the other resident predators. There appears to be an ongoing initiative to reintroduce black rhinos, which were formerly hunted to extinction.
Akagera River is a typical African savannah landscape of acacia woodlands intercepted by not only the mesmerizing tracts of thorn acacia woodlands, open savannah teemed with herds of elephants, buffalos and antelope one tends to associate with equatorial East Africa but also camping alongside the shimmering attractive lakes of Akagera heaving with an aquatic life is a truly mystical introduction to wonders of African bush,List of Rwanda National Parks
Along the shores of forest-fringed lakes duetting with a pair of connecting marshes, one can encounter pods of over 50 hippos, gape-mouthed crocodiles silently watching prey, and lining the lakes are some of the monarchs of African waterways – the African Fish eagles magically toning apart the sky, which is an unforgettable experience while enjoying the lakeside eye-catching views on a boat trip, List of Rwanda National Parks
The mutara, a natural and historic zone with indications of old pastoral occupancy, is to the north and north-east of the park. The other hill region with gentle slopes and depressions interspersed with lakes, the Permanent River, floating vegetation, and a mosaic of various rich soils combine to make AKagera national park one of the most picturesque and sought-after reserves in Africa, with high levels of biodiversity.