Over 30 Rhinos Grace Akagera National Park in Rwanda: On November 28, 2021, Akagera National Park in Rwanda welcomed 30 white rhinos from andBeyond Phinda Private Game Reserve in South Africa. The arrival of 30 southern white rhinos represents the largest and longest animal relocation in conservation history. As a result, Akagera National Park is the only spot in Rwanda where you may view all five of the Big Five in one area during a wildlife safari.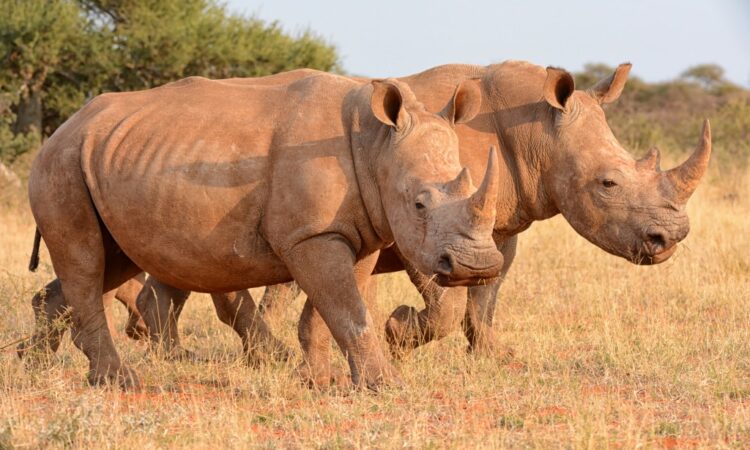 The rhinos were translocated from and beyond South Africa's Phinda Private Game Reserve, with the goal of expanding the white rhino range and creating a secure new breeding stronghold in Rwanda, while also supporting population growth to ensure the species' long-term survival in the wild, as high levels of poaching continue to exert unsustainable pressure on current populations.
According to the statement, the translocation, which was carried out in collaboration with the Rwanda Development Board, African Parks, and others, will also contribute to Akagera's contribution to Rwanda's wildlife industry, ensuring that the conservation of the outstanding natural landscapes generates long-term benefits for local communities and all Rwandans.
The translocation of 30 white rhinos to Rwanda's Akagera national park allows the country to considerably strengthen its commitment to rhino conservation, with Akagera poised to become a globally significant sanctuary for both black and white rhinoceros.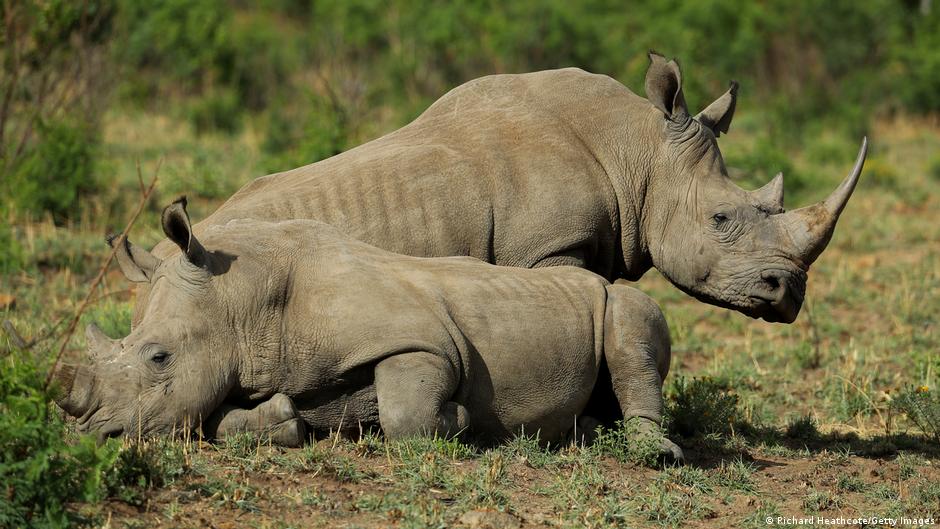 According to RDB, the rhinos will be evaluated daily at Akagera national park by a specialist crew and a skilled veterinarian who will supervise their acclimatisation. Introductions to secure, intact wild environments, according to African Parks CEO Peter Fearnhead, are crucial for the future of vulnerable species like the white rhino, which are under substantial human-induced pressure.
The RDB and African Parks cooperated in 2010 to administer Akagera, converting the park into one of Africa's most treasured wildlife attractions and a sustainable revenue source for the region's population, according to the statement.
To secure the long-term survival of this new population of white rhinos, each rhino has been tagged with a transmitter that permits constant monitoring by specialised tracking teams; a canine anti-poaching unit and helicopter surveillance are also in place, according to the RDB.
According to the Rwanda Development Board, there were more than 50 black rhinos in Akagera National Park in the 1970s, but the population declined owing to widespread poaching, with the last sighting occurring in 2007.
According to the statement, Akagera National Park has experienced a renaissance since 2010, with poaching nearly eliminated, allowing for the reintroduction of critical species such as lions in 2015, which have since tripled in number, and rhinos in 2017, a decade after they were last seen in Rwanda.
Akagera National Park is Rwanda's only protected savannah national park, and it is home to a wide variety of animals, including buffalo, elephants, leopards, zebras, giraffes, hippos, rhinos, and antelopes.
What to do in Akagera National Park.
Cultural Activities in the Community
Our tour company has developed a number of cultural activities for visitors to enjoy in collaboration with local communities and Akagera National Park officials. Learn about milking cows and cattle, as well as milk traditions, on a farm in the eastern area, or spend time with banana beer and honey makers to see how local commodities are created. All earnings from these tours are allocated to citizens of the places you visit.
Boat Tours
A boat excursion on Lake Ihema, surrounded by hippos and crocodiles, offers an alternative to the traditional safari. For professional birders, a boat cruise safari is a must-do on their birding safaris to Akagera National Park. Boat cruises depart from Akagera four times every day, at 7:30 a.m., 9 a.m., 3 p.m., and 4:30 p.m., respectively. The park, on the other hand, offers non-scheduled/private boat cruise experiences to guests on request.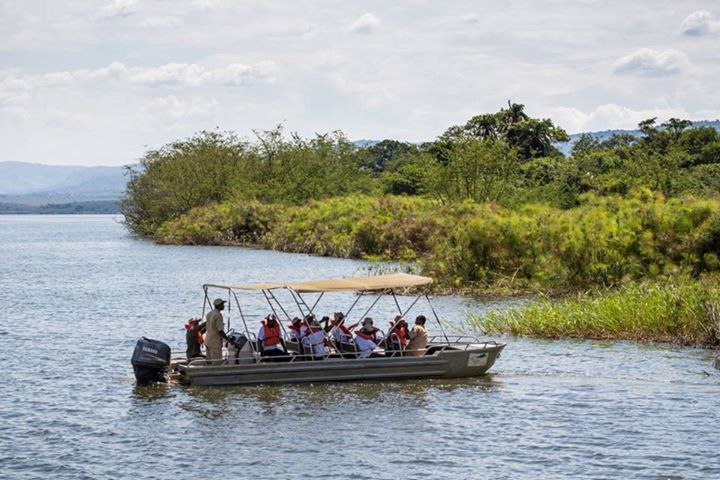 Game Drive at Night
Night drives that begin at sunset are a great way to conclude your day in the park. Night game drives in Akagera National Park provide the best chance to see nocturnal creatures like as lions and leopards, which are highly sought after sightings! A park ranger is always present on night game drives throughout the park.
Tour of the Walking Line
Spend the morning in the shoes of one of Akagera's fence attendants, who walk a section of the 120-kilometer perimeter fence every day to verify it is in good working order. These seven-kilometer-long paths that run around the park's perimeter start at the park's entrance and lead visitors into the hills. When you reach the end, you will be on a hill with spectacular views in every direction. The hikes run around two hours and are led by volunteer community guides.
Fishing
Akagera National Park's Lake Shakani is good for fishing. Spend the day fishing from the lake's coastline before grilling your catch at your campsite over an open bond fire. Visitors who wish to participate in this activity must bring their own equipment.
Behind the Scenes Tour
Discover more about Akagera while meeting park employees and learning about crucial conservation activities on a 'behind-the-scenes' tour of park headquarters.