Rwanda Becomes Visa Free For Africans: All Africans will now be able to visit Rwanda without a visa. Rwandan President Paul Kagame made the statement on Thursday in Kigali that Rwanda becomes visa free for Africans, while promoting Rwanda as a top tourist destination at the World Travel and Tourism Council's (WTTC) 23rd global summit. Rwanda is now the fourth African country to enable people of the continent to visit without a visa; the others being Seychelles, The Gambia, and Benin Republic. Continue reading this article to know more about how Rwanda becomes visa free for Africans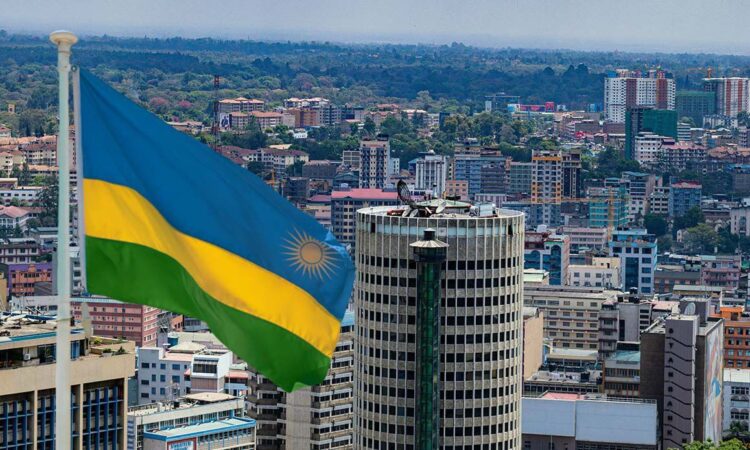 Kenyan President William Ruto declared on Monday that all Africans would be able to visit the East African country visa-free by December 31. "Visa limitations among ourselves are hurting us. When people, business people, and entrepreneurs are unable to travel, we all lose," remarked Ruto during an international meeting in Congo Brazzaville.
The African Union introduced an African passport with great hoopla in 2016, claiming that it will compete with the European Union model in "unleashing the potential of the continent." However, the travel passport has so far only been granted to ambassadors and AU officials. The African Passport and free movement of people are intended to remove barriers to Africans' ability to travel, work, and live within their own continent.
About Travelling to Rwanda.
Rwanda may be the continent's fourth-smallest country, but it delivers a powerful punch. Its visual splendor is plenty to write home about, with lush grasslands, undulating hills, and mist-shrouded mountains. At the same time, a slew of distant national parks serve as a haven for unique primates such as the endangered mountain gorilla. Kigali, Rwanda's capital, is a sophisticated city with a thriving art and culinary culture as well as some painful reminders of the 1994 genocide that ravaged the country.
What to do during your visit to Rwanda?
The main reason most visitors come to Rwanda is to see the stunning mountain gorillas. After all, there are only around 1,0004 of these primates remaining in the wild, with whom we share more than 98 percent of our genetic code, and Rwanda is one of just three locations in the world where they may be observed. Other wildlife in Rwanda includes chimps and monkeys in Nyungwe Forest National Park, gorillas and golden monkeys in Volcanoes National Park and the Big Five species in Akagera National Park. In between hiking adventures and safaris, spend a night or two relaxing at Lake Kivu or seeing Kigali's cultural highlights.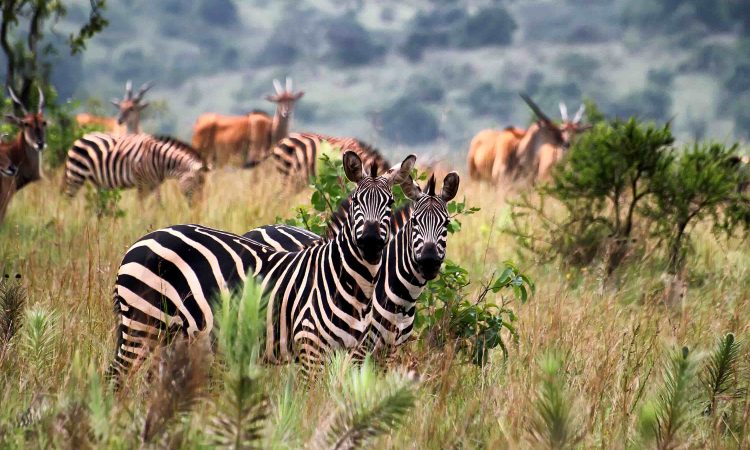 Explore Kigali City.
Kigali and its environs are also rich in historical sites for people interested in learning more about the Rwandan Genocide, such as the Kigali Genocide Memorial and the real-life Hotel Rwanda, Hôtel des Mille Collines.
Kigali has been reborn as a bustling cultural center, with a strong restaurant scene and several modern art galleries, including Inema Arts Centre and Niyo Art Gallery. Visit Kimironko Market or join one of the Nyamirambo Women's Centre's walking excursions to get a taste of local life.
Gorilla Trekking
If seeing the gorillas in Rwanda is on your bucket list, plan a hike through Volcanoes National Park. You will be walking into the montane cloud forest in quest of soldiers that have been accustomed to near contacts with people. Trekking permits are scarce and must be reserved well in advance.
Visit Genocide Memorial Centre.
Visit the Kigali Genocide Memorial Centre to learn more about the Rwandan genocide and to pay your respects to those who died. Smaller memorials may also be seen in Nyamata and Ntarama churches, where hundreds of men, women, and children sought safety only to be slaughtered over the months of murder.
Chimpanzee Trekking and Canopy Walk in Nyungwe
In Rwanda, chimpanzee trekking is organized in the Nyungwe forest national park. This broad swath of montane rain forest is the biggest in Africa at the time, and it is a popular conservation destination for academics and scientists interested in primate study. The forest is currently included in the larger Nyungwe National Park, which also contains the Cyamudongo forest.
Visitors can also enjoy the canopy walk. The 60-meter-high steel bridge is placed on tree tops to provide travelers with an overhead view of the birds, monkeys, and infinite forest. Along the trip, there are observation points/decks where visitors may rest and take in the breathtaking landscape and fauna. The activity begins at the Uwinka tourist center and lasts around 2 hours.
When is the best time to visit Rwanda?
Throughout the long dry season (June to September), the terrain is easier for gorilla trekking, animal in the lowland national parks is easier to see, and there are less mosquitoes.
How to get to Rwanda?
Most international tourists to Rwanda arrive via Kigali International Airport (KGL). It is about six miles east of the city center and serves various airlines, including RwandAir, Rwanda's national carrier, Egypt Air, Ethiopian Airlines, KLM, and Qatar Airways.
Most travelers to Rwanda require a visa; however, visas are provided upon arrival at Kigali International Airport and all land crossings. Citizens of the United States must pay $50 for a single entrance visa and $70 for multiple entry visas, both of which are valid for 30 days.