Rwanda Gorilla Trekking for First Time Travelers: Most people associate Rwanda with the horrific societal breakdown of the 1994 genocide. Despite the fact that this horrific period represents a significant part of Rwanda's contemporary history, the country has grown into a unified, proud, and hopeful nation. Visiting Rwanda will leave you in awe of its people's hope and tenacity, as well as the incredible manner the country has come together.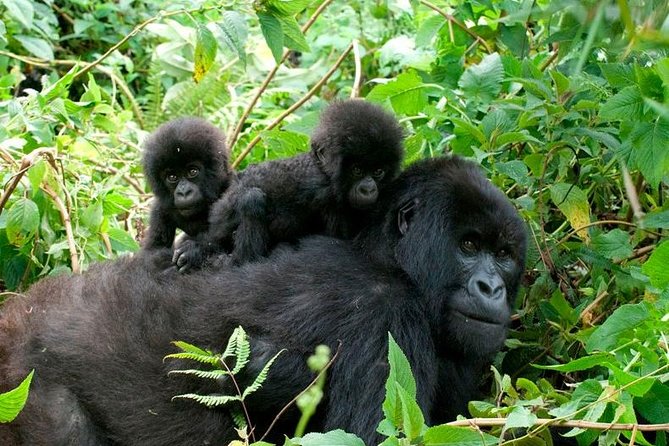 What is Rwanda Famous For?
Gorilla trekking in Rwanda's montane rainforests is the country's most popular tourist attraction, and possibly the most captivating animal encounter on the planet. Close interactions with tiny groups of the world's last living mountain gorillas make an indelible mark on every visitor to Rwanda's Volcanoes National Park. There are only approximately 900 mountain gorillas remaining on the planet, and seeing these highly endangered animals in their natural habitat is the only chance to view them because they cannot thrive in captivity.
Volcanoes National Park is approximately 80 kilometers (50 miles) from Kigali International Airport, making it Africa's most accessible gorilla trekking experience. If you just have a few days in Rwanda, this is the best place to observe gorillas in Africa. You may simply arrive in Kigali, get taken to your lodge, hike the next day, and depart for the airport the next morning, allowing you to complete your gorilla trekking adventure in five days or fewer.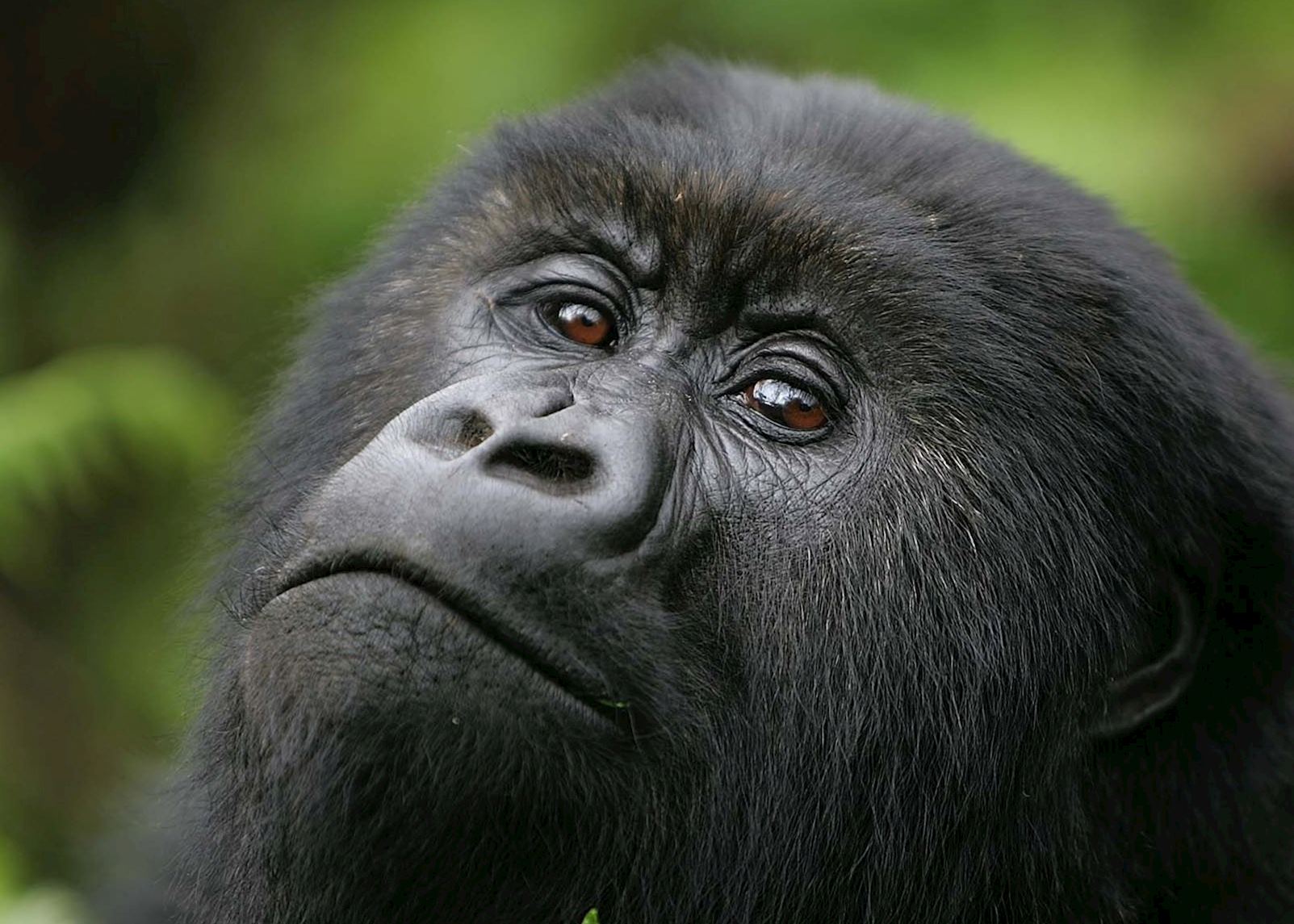 What can you see during your Trip to Rwanda?
Primate Tracking
Despite gorilla trekking being one of the most popular Rwanda tourist attractions, there are other additional primate trekking opportunities to be had when visiting Rwanda. Nyungwe Forest National Park is home to thirteen primate species which is about a quarter of all primates in Africa, including chimps and Rwenzori colobus monkeys, Rwanda Gorilla Trekking for First Time Travelers
Nyungwe Forest National Park, located in the southwest corner of Rwanda, is a vast and undisturbed tropical rainforest with a towering, dense canopy. Nyungwe Forest, which covers 1,000 square kilometers (385 square miles), is the largest surviving expanse of montane forest in East or Central Africa. It is home to over 310 bird species, over 75 animal species, and hundreds of butterflies and orchids. Nyungwe's misty slopes resound with monkey cries and bird singing; it's a site of incredible biodiversity and the ultimate tropical rainforest.
Big Five
The nation is not often an obvious choice for a "traditional" safari, but if you are visiting Rwanda gorilla trekking, then adding a safari in Akagera National Park to your itinerary is definitely worth considering. Akagera is one of Africa's most beautiful parks, with its savannah plains, lakes, papyrus swamps, undulating hills, and gaping valleys.
Akagera is home to the largest protected wetlands in Central Africa, as well as about 8,000 wildlife. Lions were released in Akagera National Park in 2015, followed two years later by Eastern black rhinos. For the first time in almost 20 years, Akagera became a famous Big 5 safari destination as a result of these successful reintroduction programs. Today, Akagera is administered in collaboration with African Parks, a non-governmental conservation organization that has had a significant influence on the quality of life in this lovely safari park, Rwanda Gorilla Trekking for First Time Travelers
Explore Kigali City
When exploring Rwanda, you'll most certainly need to spend a night or two in Kigali, the country's contemporary and pristine capital. It's a lovely city with a busy restaurant and entertainment culture that sprawls across endless hills, peaks, and valleys. In the city center, there are also various shopping centers with trendy boutiques and pleasant coffee cafes. If you want to experience something more local on your Rwanda holiday, visit one of Kigali's numerous colorful and friendly markets.
If you are staying in Kigali, you should visit the State House Museum and the Natural History Museum. The Kigali Genocide Memorial, however, is one of Rwanda's most well-known sights. This enlightening memorial depicts the country's history prior to the genocide, helps to contextualize the causes of the genocide, and recognizes how much Rwanda has progressed in the ensuing years.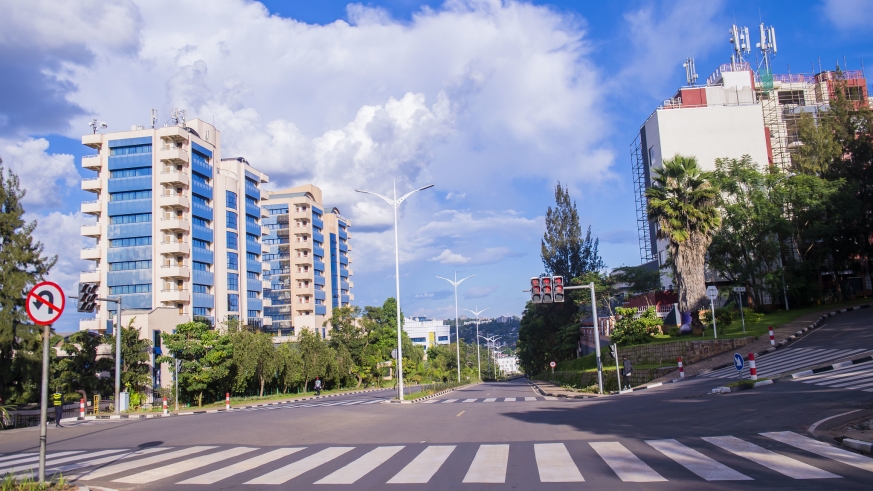 Lake Kivu
Lake Kivu, one of Africa's Great Rift Valley's huge freshwater lakes, encircles Rwanda on its western border. The main thrill of the Lake Kivu area, considered a hidden treasure among Rwanda tourist attractions, is travelling between its villages – the road softly bends back and forth as it zigzags over the lovely hills and slopes surrounding the lake. It's an excellent choice if you wish to take a leisurely journey between Nyungwe Forest national park and Volcanoes National Park, pausing to appreciate Lake Kivu's pristine beaches and warm, safe bathing waters.
When is the best time to visit Rwanda?
The dry season, which lasts from June to September, is the greatest time to visit Rwanda. This is the best time of year to go gorilla trekking in Volcanoes National Park, go on a safari in Akagera, and avoid malaria. Hiking to view mountain gorillas may be done at other times of the year, although it may be more challenging owing to rain and steep and muddy trails, Rwanda Gorilla Trekking for First Time Travelers.
In January and February, high and medium-altitude places such as Kigali, Lake Kivu, Volcanoes, and Nyungwe are hot during the day but chilly in the evenings. Low-lying areas, such as Akagera National Park in the eastern province, are hot during the day and warm at night. This is an excellent time to go on an Akagera safari and enjoy the breathtaking nature of Rwanda. This is also an excellent season to undertake gorilla trekking, but it can be a little more humid than from June to September.
In conclusion: When it comes to visiting Rwanda, time is important. The majority of the top Rwanda tourism sites and experiences, such as gorilla trekking, are totally dependent on naturally occurring elements such as seasonal rainfall. This implies that having selected travel dates will significantly impact your schedule.