Rwanda Safari Experience: Wildlife And Culture : Nestled in the heart of East Africa, Rwanda is a hidden gem waiting to be explored. From its stunning national parks teeming with wildlife to its vibrant culture and warm hospitality, Rwanda offers an unforgettable safari experience.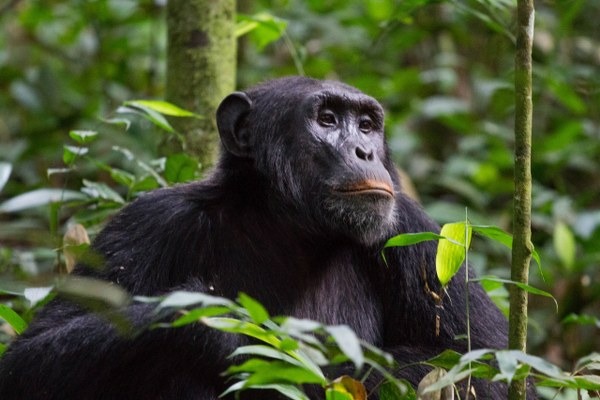 The country's most famous attraction is undoubtedly the endangered mountain gorillas. Rwanda's Volcanoes National Park is home to about a third of the world's remaining mountain gorillas, and trekking to see them is a once-in-a-lifetime experience. With only around 1,000 mountain gorillas left in the world, seeing them up close in their natural habitat is a privilege that few are lucky enough to experience.
But the gorillas are just the tip of the iceberg when it comes to Rwanda's wildlife. The country is home to five other national parks, each with its own unique ecosystem and wildlife. Akagera National Park, in the east of the country, is home to the Big Five Animals (lions, leopards, elephants, rhinos, and buffalos), as well as giraffes, zebras, hippos, and crocodiles. The park has experienced a resurgence in recent years, thanks to successful conservation efforts, and is once again a must-visit destination for wildlife lovers.
Nyungwe Forest National Park, in the southwest of the country, is a haven for primates. In addition to chimpanzees, the park is home to several species of monkeys and baboons, as well as over 300 species of birds. The park also boasts a series of canopy walks that offer breathtaking views of the forest.
Culture is also an integral part of the Rwanda safari experience. The country's capital, Kigali, is a vibrant and modern city that offers a glimpse into the country's contemporary culture. The Kigali Genocide Memorial, a sobering and powerful tribute to the victims of the 1994 genocide, is a must-visit for anyone interested in Rwanda's recent history.
Outside of Kigali, the country's rural villages offer a glimpse into traditional Rwandan life. Visitors can participate in cultural experiences such as basket weaving, cooking, and dance performances. The Intore Dance Troupe, a group of dancers who perform traditional Rwandan dances, is a particular highlight.
Another unique aspect of Rwanda's culture is its cuisine. Rwandan cuisine is characterized by its simplicity and the use of locally sourced ingredients. Dishes such as ubugari (a cassava-based dish), isombe (cassava leaves with beans), and matoke (steamed plantains) offer a delicious taste of traditional Rwandan food.
When it comes to accommodation, Rwanda offers a range of options to suit all budgets and preferences. From luxury lodges with stunning views of the national parks to eco-friendly tented camps that offer an authentic safari experience, there is something for everyone. Many lodges and camps also offer guided tours and activities, making it easy to experience everything that Rwanda has to offer.
A Rwanda safari experience is a unique and unforgettable way to explore East Africa. From the endangered mountain gorillas to the vibrant culture and warm hospitality, Rwanda offers a wealth of experiences for visitors to enjoy. With excellent conservation efforts and a commitment to sustainable tourism, Rwanda is a destination that can be enjoyed with a clear conscience. So pack your bags, grab your camera, and get ready for an adventure that you will never forget!
If you are looking for a unique and unforgettable experience, a Rwanda safari tour is a must-do. In this article, we will take you on a journey through the top destinations in Rwanda, highlighting the best wildlife encounters and cultural experiences.
Day 1: Kigali City Tour Your:  Rwanda safari adventure begins in the capital city, Kigali. Upon arrival, you will be picked up by your guide and taken on a city tour. You will visit the Genocide Memorial Center, where you will learn about the history of the genocide that occurred in 1994. The center provides an emotional and educational experience that will help you understand the impact it had on Rwanda and its people. Afterward, you will visit other cultural sites in the city, such as the Presidential Palace Museum and the Kigali Genocide Memorial.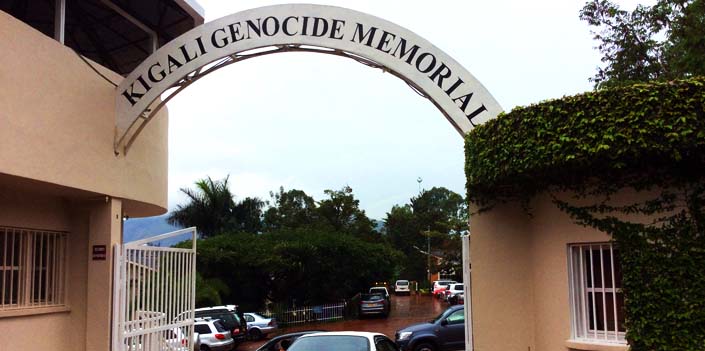 Day 2: Volcanoes National Park : After breakfast, you will head to Volcanoes National Park, home to the famous mountain gorillas. Upon arrival, you will go on a trek to see these magnificent creatures in their natural habitat. Trekking to see the gorillas can be strenuous, but the experience is unforgettable. You will spend an hour observing the gorillas as they feed, groom, and interact with each other. You will also have the opportunity to see other primates, such as the golden monkey and colobus monkey, on the trek.
Day 3: Nyungwe Forest National Park : On day three, you will head to Nyungwe Forest National Park, one of the largest montane rainforests in East Africa. Here you will go on a canopy walk, which is a suspended bridge that takes you high up into the treetops. The walk is an adrenaline-filled experience that offers stunning views of the forest and its wildlife. You will also go on a chimpanzee trek, where you will observe these intelligent creatures in their natural habitat.
Day 4: Akagera National Park : Akagera National Park is Rwanda's only savannah park, located in the eastern part of the country. Here you will go on a game drive, where you will see a wide range of wildlife, including elephants, giraffes, zebras, and lions. You will also have the opportunity to see hippos and crocodiles on a boat ride on Lake Ihema
Day 5: Lake Kivu:  After a few days of wildlife encounters, it's time to relax and enjoy the natural beauty of Lake Kivu. This freshwater lake is one of the largest in Africa and offers stunning views of the surrounding hills. You can spend the day relaxing on the beach, swimming in the lake, or taking a boat ride to explore the nearby islands.
Day 6: Cultural Experience:  On your last day in Rwanda, you will have the opportunity to experience the country's rich culture. You will visit a traditional Rwandan village, where you will learn about the customs, traditions, and way of life of the Rwandan people. You will also have the opportunity to participate in traditional activities, such as drumming, dancing, and weaving.