Rwanda Travel Notice by Explore Rwanda Tours: Rwanda the "Land of a thousand hills" is one of the smallest African countries spanning over a radius of approximately 26,338 square kilometers. It is a landlocked country surrounded by Uganda, Tanzania, and the Democratic Republic of the Congo. Rwanda is one of the most popular safari locations, and the endangered mountain gorillas are the most sought-after tourist attractions by most safari trekkers in Africa. If Rwanda is your ideal safari destination, here are some things to consider before booking your trip;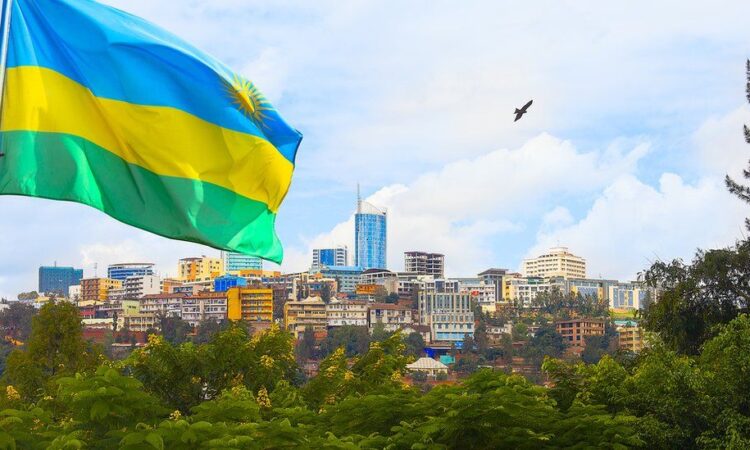 Getting to and Around Rwanda.
Traveling to Rwanda is not difficult because there are several methods to get there. One can opt to take a flight with Rwanda Air or use road transportation.
Scheduled Flights to Rwanda
We recommend that you book your plane trip directly with the airlines. There are several regular airline flights to and from Kigali International Airport in Rwanda, including flights from Amsterdam, Netherlands, operated by KLM Dutch Royal, and flights from Brussels, Belgium, operated by SN Brussels. There are additional British Airways flights from Heathrow in the United Kingdom to Entebbe Airport in Uganda, with a link to Kigali via RwandAir. Other airlines that fly to Kigali include Qatar Airways from Asia's Doha in Qatar, Turkish Airlines from Istanbul in Turkey, and Rwandair from Dubai in the United Arab Emirates.
Other airline flights from Africa's Nairobi, Kenya, are run by Kenya Airways, Kilimanjaro, Tanzania, by Rwandair, Addis-Ababa, Ethiopia, by Ethiopian Airlines, Brazzaville, Congo, Libreville, Gabon, and Lagos, Nigeria, by RwandAir, and Johannesburg in South Africa by South African Airways. Rwanda is an easily accessible tourist destination in the heart of Africa, thanks to the majority of these flights, which are available five times a week.
Chartered Flight Around Rwanda
Helicopter fly service is one of the transfer services offered at the destination for visitors traveling to various upcountry areas of Rwanda where we provide soft adventure and cultural/historical activities.
Furthermore, this transportation service is consistently comfortable and speedy, and it is suggested for high-end tourist trips. It is offered or organized for you according to your desire, request, and choice, and is exclusively accessible for Rwandan connections.
Private Vehicle
Employing our corporate cars is advantageous, particularly if you will be staying at the accommodations we have arranged for you in various regions of Rwanda and parts of southwestern Uganda. If you intend to spend a soft adventure holiday with us, please notify us so that we may assist you in selecting a vehicle for your holiday excursion.
Prior and thorough planning is required, and you must be confident to travel across Rwanda and beyond. We always provide 4-wheel drive cars, which are deemed necessary to cope with the difficult roads in national parks and other sites you may want to visit.
Obey Rules and Regulations in Rwanda while on your safari.
Every country, including Rwanda, has severe restrictions that must be followed by all visitors on safari in Africa. Motorists are obliged to wear helmets when traveling with clients, and in most cases, clients are also provided with one. Seat belts are also needed for drivers, and customers are asked to do them as soon as they get into the car ready to depart on a safari.

Rwanda has an obligatory community service day that runs from 8:00 a.m. to 11:00 a.m. on the last Saturday of each month, locally known as Umuganda, which means joining together, and those above the age of 18 and under the age of 65 are encouraged to participate in these volunteer activities.
This, however, draws over 80% of Rwandans to join in these monthly communal events. Thus far, successful activities have included the building of medical facilities, schools, hydroelectric plants, wetlands rehabilitation, and the establishment of extremely productive agricultural plots.
Are Rwandan people Friendly/Hospitable to Foreigners?
For lucky visitors, you may learn more about Rwanda's traditional songs and dances as they perform in front of clients as the greatest way to welcome them to the community. Feel free to ask for directions at any time, and you will almost probably be greeted by a swarm of people.
What languages are spoken in Rwanda?
Rwanda's official language is English. Since 1994, this has been the official language, and the school system switched from English to French in 2008. You may have a hurdle when it comes to engaging with local folks since most of them may comprehend only French and some grasp just English or even Kinyarwanda. If you go to a remote location and discover less educated people, chances are they can understand at least one of the official languages.
Are Plastic Bags allowed in Rwanda?
Non-biodegradable plastic bags are prohibited in Rwanda. When you arrive at the airport, your luggage is examined for plastic bags; if found, there is a fee of roughly $100-$200; if the business owner is found storing them, he or she will also face at least one year in prison; otherwise, leave your plastic bags at home. This country is laser-focused on becoming one of the world's first plastic-free states.
Where to Stay during your Rwanda Safari?
Rwanda has excellent lodgings for all budgets, including camping, hostels, homestays, flats, and budget, midrange, and luxury facilities. Most hotels have websites where you may reserve your room online.
Are there ATM machines in Rwanda?
While Rwanda is getting more contemporary, ATM machines are not extensively dispersed throughout the nation, and if they are present, they are mostly for local accounts.
Because Rwanda is a cash-based economy in Africa, travelers are recommended to bring adequate cash. Notes should be from 2009 to the present, and while certain banks and currency bureaus can accept them, they may charge a five percent fee during the transaction.
Are credit cards accepted in Rwanda?
Most banks in Rwanda issue cash and quite a number of them have incorporated credit card services into their banking systems. With the introduction of POS machines in Rwanda's national parks, hotels, lodges, and some restaurants, as well as other businesses, visitors to Rwanda can as well pay for park entry and activity fees plus other services using their credit cards.
Is Rwanda Safe for foreigners?
Aside from its amazing past, Rwanda is currently one of the safest places that you consider on your next visit to Africa. The streets are illuminated, and you can see people; if you want to jog after dusk, this is the ideal location. It is safe for travelers to explore this nation at night.
When is the best time to travel to Rwanda?
Safaris to Rwanda are best experienced during the dry season, which lasts from June to September and December to February. This season has the least amount of rainfall, making it the ideal time to spend a holiday in the Land of a Thousand Hills.
Finally, if you are considering a trip to Rwanda this holiday season, you should think about how to have the most successful safari in Africa.