The Volcano Mountains Of Rwanda: Explore Some Of The Most Spectacular Mountains In East Africa : Rwanda is home to some of the most spectacular mountains in East Africa. The country has five volcanoes that offer breathtaking views and unique experiences. From hiking trails to hot springs, these volcanoes are a must-visit for any traveler looking to explore the beauty of Rwanda. In this guide, we will explore the five volcanoes of Rwanda and provide an overview of what each one has to offer. So, let's get started!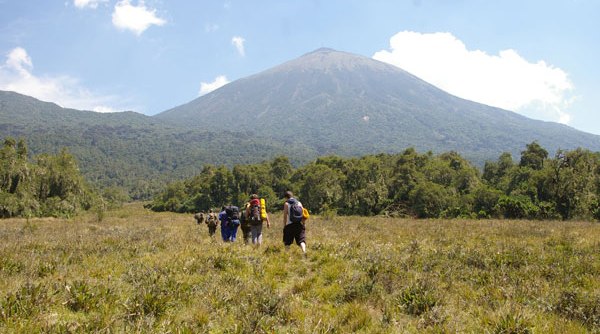 Rwanda is home to some of the most unique volcanoes in East Africa. These volcanoes have been formed over millions of years as a result of tectonic activity and are located in the Virunga Mountains. The Rwandan volcanoes are an integral part of the country's cultural and ecological heritage, providing stunning landscapes, rich biodiversity, and a source of livelihood for many locals. They have also become popular tourist attractions due to their beauty and uniqueness compared to other East African volcanoes. In this article, we will explore what makes Rwanda's volcanoes so special and why they should be protected for future generations, The Volcano Mountains Of Rwanda
Rwanda is home to five of the world's most incredible volcanic mountains. Mount Karisimbi, Mount Bisoke, Mount Muhabura, Mount Sabyinyo, and Mount Gahinga are all located in the country's Virunga Mountains region. Each of these stunning peaks offers its own unique experience for visitors, from snow-capped summits to lush forests and breathtaking views. In this article, we will take a closer look at each of these five volcanic mountains to learn more about what makes them so special and what you can see during your visit. to Rwanda.
Mount Karisimbi: Mount Karisimbi is the highest point in Rwanda and the second-highest in Africa. The summit of this volcano lies at a height of 4,897 meters (16,000 ft) and offers incredible views of the surrounding region. It can take up to two hours to reach its peak from Kigali's international airport, but visitors will not be disappointed with their journey once they've arrived on top! It is possible to hike all around Mount Karisimbi's flanks or simply enjoy the views from the top of the mountain. Mount Karisimbi is located in the Virunga Massif, at the eastern end of Africa, and home to many active volcanoes. The mountain's summit sits in one of Rwanda's least-accessible national parks with a striking backdrop: a vast caldera flanked by two lava-flooded craters that are just waiting for your next adventure (or selfie).
 Mount Bisoke: This volcano sits at an altitude over 3000 meters and offers incredible views of the surrounding region. Mount Bisoke a dormant volcano located in Volcanoes National Park which is home to many active volcanoes. Hikers on the Mount Bisoke trek are rewarded with breathtaking views of two lovely crater lakes, one near the summit and the other approximately halfway through the hike.
Mount Muhabura: If you are an avid volcano enthusiast, head to the summit of Mount Muhabura. This is one of the most active volcanoes in Africa and you can see a permanent steam plume coming from its summit. From the crater rim, you'll get a killer view into the deep blue of Lake Mutanda, The Volcano Mountains Of Rwanda
Mount Sabyinyo: The second-highest peak in the park, Mount Sabyinyo is a three day hike that's a definite must-do. You are rewarded with stunning panoramic views throughout this hike and even better ones on the summit day. The surrounding region has an abundance of natural resources, including game such as elephant and leopard, plus there are ripe agricultural areas for livestock owners to look into if they don't want to live off their animals.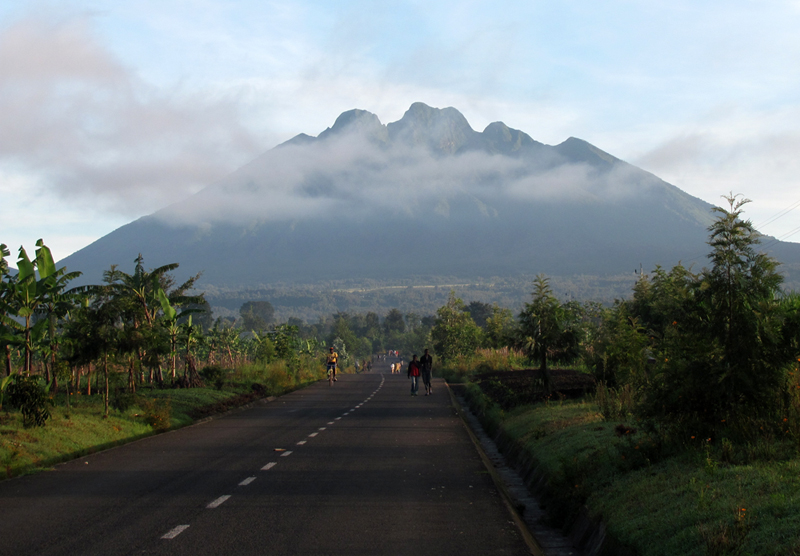 Mount Gahinga: Mount Gahinga is a beautiful mountain that is accessible from the nearby town of Magonga, and it's a great place to visit if you're looking for some time outdoors. The view from Mount Gahinga includes Tanzania's Ruvu River, which glistens in the sun. You can also see a stunning view of Lake Ruhondo on a clear day.
Rwanda is a small country in Central Africa, but it has some of the best hiking trails and activities around the Rwandan Volcanoes. From volcano hikes to mountain climbing, Rwanda offers a variety of activities for hikers and adventurers alike. Whether you are looking for an easy day hike or something more challenging, Rwanda has something to offer everyone. In this article, we will explore some of the best hiking trails and activities around the Rwandan Volcanoes so that you can make the most out of your time in Rwanda, The Volcano Mountains Of Rwanda
The Wildlife and Flora Found on the Rwandan Volcanic Mountains
The Rwandan volcanic mountains have an interesting mix of flora and fauna, including montane forest, alpine meadows and grassland. Due to their geographical position, the Rwandan mountains form a natural barrier between the lowland forests and savannahs to the south and east. The region is home to a number of endemic species such as the national bird Bullock's Eared Grebe (Podiceps nigricollis) which has adapted well to its extreme habitat.The wildlife found at these volcanoes are very diverse due to their location. For example, in this area there are five different types of monkey found, including the Rwandan epaulette (Cercopithecus pogonias), blue-cheeked mangabey (C. mitis) and green mottled mangabey (C. inustus). There is also a wide variety of birds, reptiles and amphibians present such as the Rwandan giant jumping spider (Salticus zanzibaricus)
Exploring Local Culture and Traditions around the Five Volcanic Mountains
Exploring the culture and traditions around the five volcanic mountains is a great way to learn about the history and heritage of the area. From discovering ancient ruins to experiencing traditional cultural practices, this experience will give you an insight into how locals live and interact with their environment. By visiting these sites, you can gain a better understanding of the region's culture and traditions, which will help you appreciate it even more. With its unique terrain, flora and fauna, each volcanic mountain has its own distinct characteristics that make it special. Exploring these volcanoes offers an exciting opportunity to explore local culture and traditions in a new way.