Viewing Elephants in Akagera National Park: Elephant encounters offer a range of opportunities to interact with African elephants at Akagera National Park. Visitors may participate in this intriguing experience by assisting with morning routines, bath time where they can be sprayed and washed, and other incredible activities. Visitors on safari in Akagera National Park should not miss out on the elephant encounter, which is more of an educational experience. It entails extensive research on elephants as well as photography, among other things.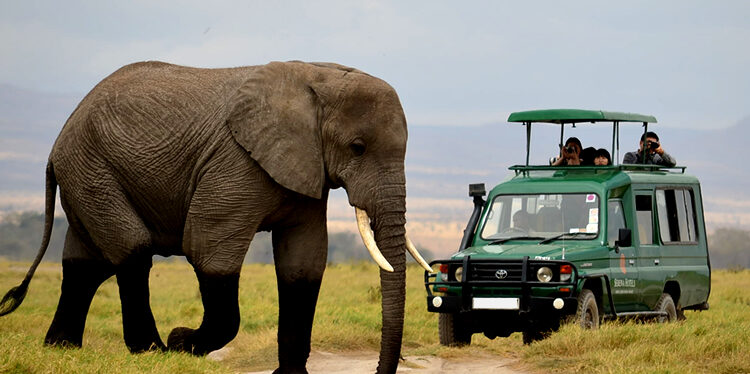 The elephants in Akagera National Park were brought from Kigali's Bugesera in 1975, when they were around 7 years old. Around 26 of them were relocated to the park, with 14 males and 12 females among them, including Mutware—who became famous as leader before passing away—Mwiza, and Helico. These elephants were domesticated, while others remained wild. Akagera National Park in Rwanda now boasts roughly 100 elephants, the most of which may be seen when on a game drive.
Other wildlife species that can be found in Akagera National Park include zebras, lions, leopards, buffaloes, rhinos, 12 antelopes (including Oribis, topis, kobs, roan antelopes, crocodiles, hippos, impalas, bush bucks, and others), giraffes, over 550 bird species (including marabou storks, Augur buzzards, fish eagles, cattle egrets, hammer kops, papyrus gonoleks and more.
Besides elephant encounters, the national park is also perfect to visit for game viewing, with opportunity to see the African elephants, buffaloes, rhinos, giraffes, zebras, antelopes, birds and others, bird watching with over 550 bird species are found in Akagera National Park and they include shoebill storks, papyrus gonoleks, bee-eaters and others), nature walks, behind the scenes, boat cruise along Lake Ihema, sport fishing, cultural tours and many others.
About Akagera National Park.
Rwanda's Akagera National Park is located on 1,122 square kilometers of land and is named after the Kagera River, which flows across Rwanda's eastern border. This river flows into the majority of the national park's lakes, including Lake Ihema, the largest of the park's lakes.
The northern half of the national park is characterized by savannah plains and low-lying grassland; lush green hills and valleys to the west; and a succession of lakes, papyrus swamps, and marshlands in the east. Akagera national park is now maintained by Akagera Management Company, which is part of the Rwanda Development Board and African Parks.
Game Drives in Akagera National Park.
One of the greatest vacation activities in Rwanda is a game drive in Akagera National Park, where one may witness rare wild species such as elephants, buffaloes, giraffes, lions, leopards, and others. We organize wildlife viewing tours to Akagera National Park at a reasonable cost.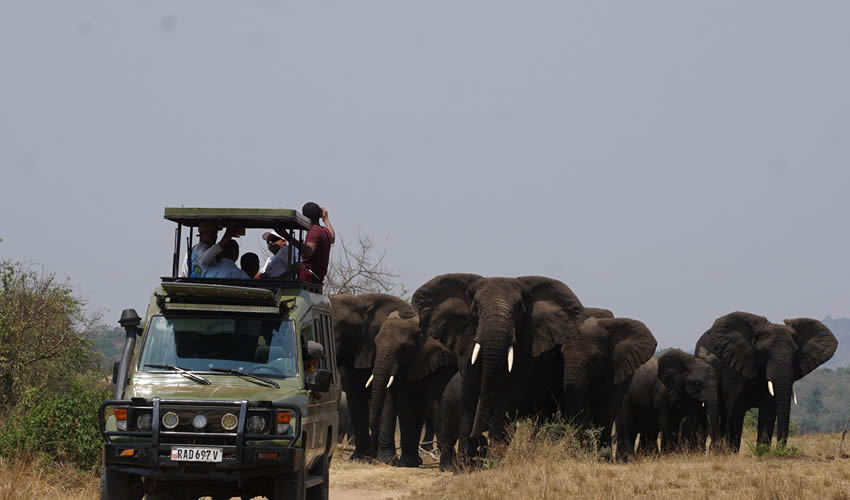 Birding in Akagera National Park.
A bird watching excursion to Akagera National Park will allow you to witness over 150 different bird species. It is always wonderful to see some of the uncommon species, particularly some found exclusively in Rwanda. We organize birding excursions to Akagera National Park, such as a 15-day Rwanda safari.
Other activities in the national park include lake Ihema boat cruises, sport fishing, and cultural excursions.
Best Time to visit Akagera National Park.
Depending on your travel requirements, Akagera National Park in Rwanda is a year-round trip. The dry season, on the other hand, is the greatest time to visit Akagera National Park for wildlife viewing safaris in Rwanda.
This park's dry season begins in June, July, August, and September, and ends in December, January, and February. Consider visiting Akagera National Park during the rainy season, which begins in March, April, and May and ends in October and November.
Where to stay during your visit to Akagera national park.
Visitors to the national park may readily find lodging at lodges such as Magashi Safari Camp, Akagera Game Lodge, Karenge Bush Camp, and Ruzizi Tented Camp. These hotel establishments and campgrounds provide tourists with a variety of amenities, including budget, mid-range, and luxury accommodations.
How to Get to Akagera National Park.
Rwanda's Akagera National Park is accessible by road or air. By car, the journey from Kigali to Akagera National Park will take around 2-3 hours. The southern gate serves as the park's entrance, while the northern gate serves as the park's departure. Alternatively, you may fly from Kigali to Akagera National Park with Akagera Aviation.