What to wear for Gorilla Trekking Safaris in Rwanda, Uganda and Congo? One of the most fascinating and risky wildlife activities is gorilla trekking. Hiking deep into Africa's forests in pursuit of gorillas is part of the activity. Gorillas are intriguing primates because they act and look the most like humans. Seeing a gorilla family is like traveling back in time to when the first people walked the world. Gorillas, unlike chimps, look peaceful and kind. Silverback frequently leads by example and charisma.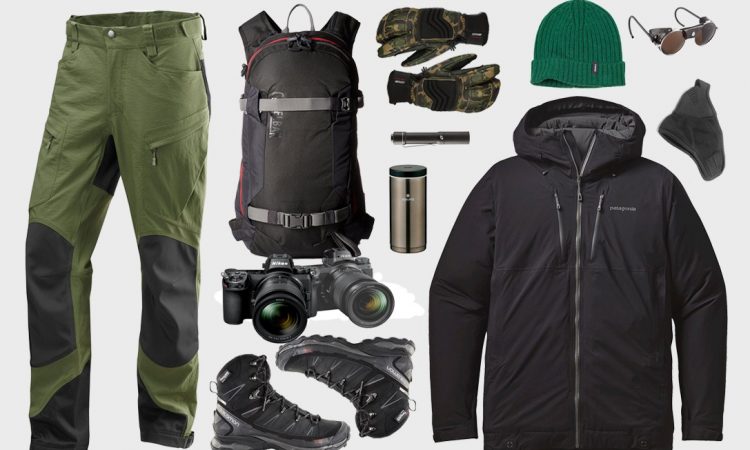 When things get out of hand, he resorts to aggressiveness. Gorillas are classified into four subspecies: western lowland gorillas, cross-river gorillas, eastern lowland gorillas, and mountain gorillas. Mountain gorillas are the biggest gorilla subspecies, followed by eastern lowland gorillas. Most people visit Africa to monitor mountain gorillas, however the Eastern and Western lowland gorillas may also be tracked.
The majority of gorilla trekking trips take place in Uganda, Rwanda, and the Democratic Republic of the Congo. Mountain gorillas can be seen at Rwanda's volcanoes national park. In the packing list for gorilla trekking in Uganda, you can select between Bwindi Impenetrable National Park and Mgahinga Gorilla National Park. The Democratic Republic of the Congo is unique in that it is home to both Eastern lowland and mountain gorillas.
Mountain gorillas may be found in Virunga National Park, whereas Eastern lowland gorillas can be found in Kahuzi Biega National Park. While gorilla trekking is an exciting sport, you must be emotionally and physically prepared to face the hardships that come when searching for the primates.
What to wear for Gorilla Trekking Safaris in Rwanda, Uganda and Congo?
We've compiled a list of items to consider bringing and wearing while following gorillas. You are not having to pack everything advised in the subsequent chapters. Only buy what you think will be beneficial;
Gorilla Permit and Passport
Both your gorilla permit and passport must always be with you. These two documents must be shown at the headquarters for verification so that the authorities can determine whether a traveler is qualified to monitor gorillas. The passport is given to park officials to verify that the permission is yours and that you are of legal age to monitor gorillas.
To follow gorillas, one must be at least 15 years old, according to gorilla trekking laws. Travelers are assigned to gorilla groups according on their age and physical ability. A passport will thus aid in determining whether you receive an easy or difficult journey.
Get yourself a good pair of Hiking Boots.
As previously said, gorilla trekking necessitates long hikes through the jungle. The woodland pathways can be wet and steep, making tracking difficult. Given the obstacles, a tracker should invest in shoes that have strong grip/traction and can cover the feet/ankles. With these shoes, one may comfortably walk for lengthy periods of time in the forest without sliding or being punctured by thorns.
Clothing.
Not all clothing is appropriate for the African wild. Clothing for gorilla hiking should be light and water resistant. They should cover the majority of your body to protect you from the jungle's thorns and cutting foliage.
If you are doing gorilla trekking in Rwanda, Uganda or Congo, you must wear a long-sleeved tunic and long pants. You will have to also be color selective. You should choose jungle colors such as milk, brown, grey, and dark green. Bright colors make you stand out and may draw unwanted attention from gorillas.
Pack a light Raincoat, Jacket or Sweater.
The weather in most gorilla parks is quite erratic. You can begin the walk when the sun is shining brightly and the rains are falling heavily. Before going out to seek for gorillas, trackers must have a rain jacket. The Volcanoes National Park and Mgahinga National Park are located at high elevations. It may get quite chilly, especially during the rainy season.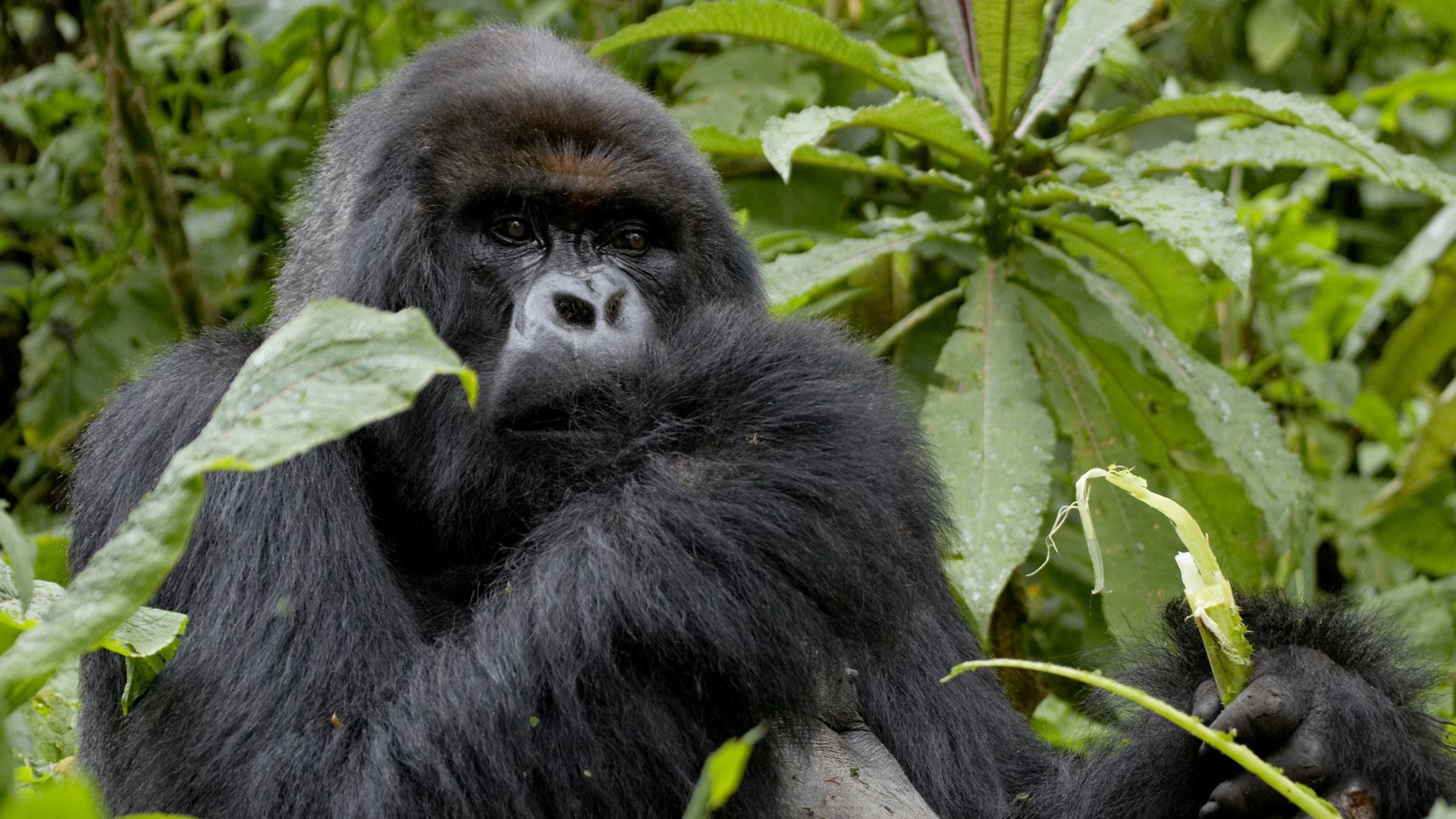 A jumper or sweater will keep you warm during and after your gorilla excursion. You will also need a cap to protect your head from the sun, as well as sunglasses to safeguard your eyes. Hand gloves will keep your hands safe from dangerous tree branches.
Gaiters.
Gaiters protect your trousers from dirt and discourage insects from burrowing beneath them. If you can't find gaiters, wear long socks that you can tuck into your pants.
Insect Repellent.
Mountain gorillas dwell in regions that are surrounded by venomous insects such as mosquitos. To protect oneself from mosquito bites, we recommend carrying an insect repellent. Pack deodorants, perfumes, shavers, and hand sanitizers to ensure that you look and smell well on your vacation.  You should also include toilet paper, wipes, tooth paste, and a toothbrush.
Hiking Stick.
The tracking of gorillas varies greatly depending on which national park you visit. The routes are not marked, so you will be travelling through dense forests, mountain slopes, river streams, and valleys. We recommend that you get an appropriate hiking stick to assist and support you while you trek across hills and valleys. Basic walking sticks are provided for free at the outset, but more advanced models can be purchased for a fee.
Packed Lunch, Snacks, and Bottled Water.
Depending on the group, gorilla trekking might take anywhere from 2 to 6 hours. You may become fatigued, thirsty, and hungry. As a result, you'll require drinking water, energy drinks, and light snacks for lunch. You can arrange for a packed lunch and water from your lodge, but if that is not feasible, you can get them from a shop in the local towns.
A Pair of Binoculars.
Gorilla trekking isn't only about seeing gorillas. You will experience unspoiled environment and a wonderful variety of fauna such as little monkeys, butterflies, moths, birds, antelopes, forest pigs, and much more. While looking for the gorillas, a binocular will assist you spot all of these species.
A Camera and extra Batteries.
Why would you go gorilla trekking without snapping photographs? Gorilla trekking is a unique wildlife encounter that requires both mental and physical recollections that you may share with your friends and family. A high-quality camera is required to capture not just the monkeys, but also the stunning volcanoes and forest critters. When photographing gorillas, avoid using flash cameras.
Other things that you might need for your gorilla trekking safari.
Porters.
Do you intend to go with a large luggage or equipment (such as video cameras, binoculars, and other gadgets)? If yes, you may need to engage a porter to relieve you of the load of lifting big items. The porters will also help with the more challenging parts of the trip.
Porters include students hunting for school expenses, ex-poachers, and others. By using their services, you are indirectly improving their lives. Porters are provided immediately following the briefing or at the trek's starting point. A porter's services cost around $15.
Tips
Throughout your gorilla tour, you will see the dedication, excitement, and kindness of the people you encounter. Park rangers, hotel staff, drivers, and guides might all be among those involved. It's a wonderful gesture to tip them if they go out of their way to make your trip to Africa unforgettable. A $10 tip would be much appreciated. You should only tip if you wish to.
In Summary; Gorilla trekking is an essential conservation technique since it generates revenue for park patrol and park Rangers. Gorilla trekking also attracts visitors, which creates work in villages around gorilla parks. People are less inclined to harm animals if they understand the advantages of keeping them nearby. When tourists return to their home countries, they help raise awareness of the need to safeguard primates.