VINTAGE COTTAGES – RWANDA
Vintage cottages is a 3-star  mid –range accommodation found on the shores of lake Muhazi at Gati in Rwamagana district in the eastern province of Rwanda. The lodge is 54km from Kigali City (gateway destination) and an hour drive from Akagera National Park (you can be in the park since its close) The lodge is convenient and business friendly to tourists, travellers and holiday makers for relaxation and safari with its breathtaking views of the lake and surrounding landscape.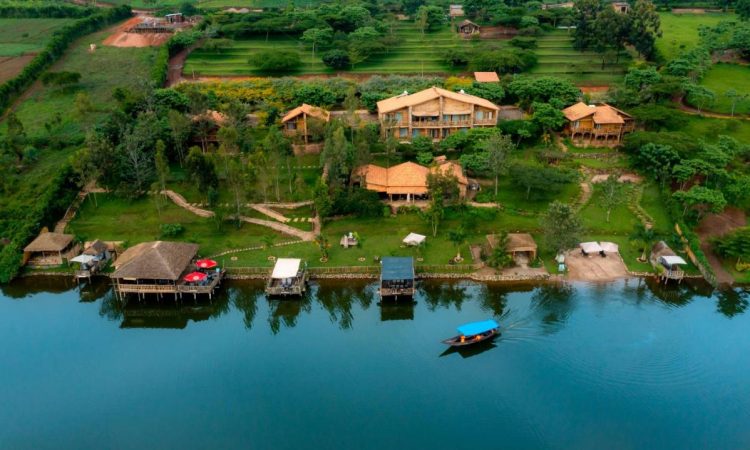 Vintage cottages contains over 14 spacious and comfortable rooms  raised on a wooden deck with the view of the lake and garden reflecting traditional building Pan –African heritage n building style and high level of comfort .  Rooms are well , elevated on a wooden platform ,decorated with Timber  and furnished with en- suite facilities of flushing toilets,   bathroom with hot and cold showers constructed with stones,  mosquito nets, wooden chairs and  table ,free bottled water,  free toiletries and many more .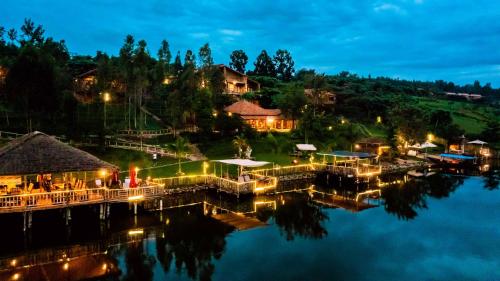 All rooms have large sitting areas, verandas and terraces that give fantastic view of the lake and surrounding area. Rooms are equipped with comfortable queen and clean beddings. There are fire places at the hotel where guests relax and share guests about the safari; it also provides warmth to the visitors staying at the lodge during the night. Rooms vary in different sizes with single bed for individuals  double bed/ twin for couples and triple rooms designed for family  with different cost ranging from 200$ and above per person per night
Vintage cottages offer different services and facilities which include;
A restaurant in the main building that serves different delicious meals that meets guest's choice served by organized and well trained staff. Meals offered include; Buffet breakfast, lunch and dinner both in and out door dinners. You can have meals in any place of your choice like veranda /garden while facing the lake or dining areas
A well-stocked bar  with a good selection of Drinks  both hard and soft drinks(beers, wines, sodas, tea ,coffee), you relax and sip the cocktail/monk tail  that winds up you evening  while enjoying  the stunning view  of the lake , garden  and surrounding areas.
 SERVICES include; Ample parking space available, Laundry and house-keeping services available, solar energy available, pick -ups and drop offs
WIFI internet hotspot available at the hotel that enables visitors to keep in touch with their families and friends.
Activities to do while at vintage cottages include; game drive in the akagera national park since its close that will give a chance to see wide range of animals, boat trips at the lake, natue walks in the local village etc.
Akagera national park is found in the eastern part of Rwanda country close the border with Tanzania. Though Rwanda has different national park (Nyungwe and Volcanoes national park) , Akagera is among the best and most visited park in Rwanda. The park occupies the total area of 1,122km squared.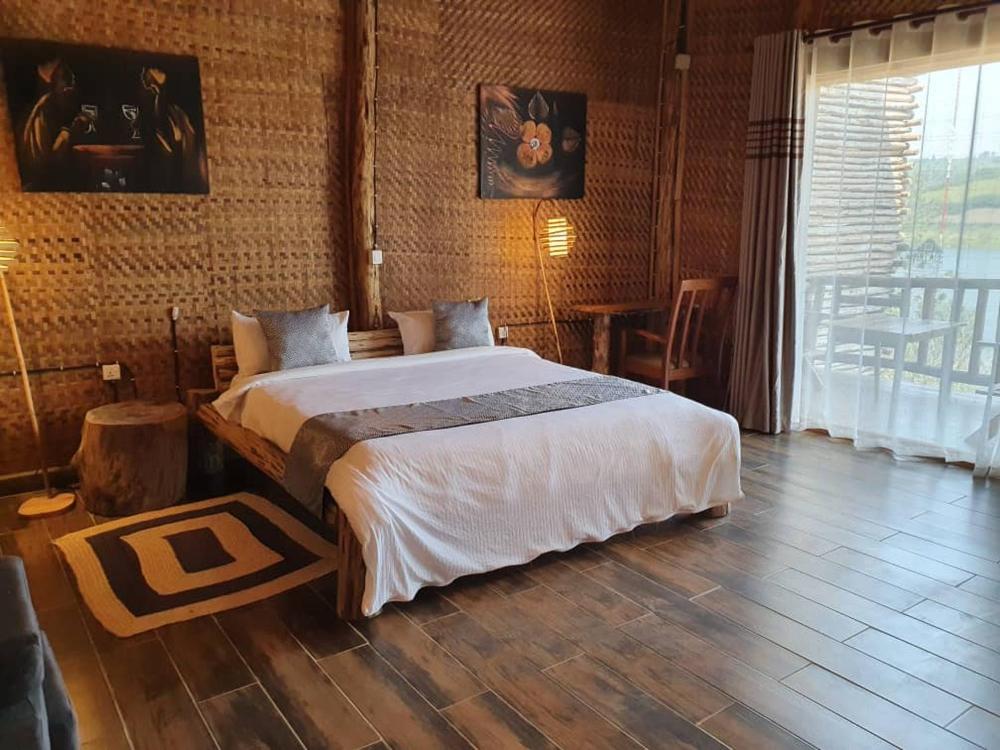 The park   is characterized by woodlands, swamps, savannah and low mountains. Akagera national park is the home of various wildlife with over 20 mammal species which include; Buffaloes, Elephants, over 15 number of  Lions in the park , Zebras, Impalas, antelopes, Giraffes, Hynes , Leopards ,hippo ,Crocodiles etc and over 480 bird species which include; fish eagles, Cattle Egret, Hamerkop, Sacred and Hadada Ibis, Augur Buzzard, Long-crested Eagle, and Pied Crow, Black-headed and Viellot's Black Weavers, Grey-backed Fiscals, Fan-tailed Widowbird and Caruther's Cisticola. It is 50$ per person to enter the park. Akagera national park has different accommodations namely; Budget , Mid range and luxury accommodation which are best and affordable to the guests visiting the park. There are many activities to do while in the park which include;  Game drive both day and night game drive that enables visitors to spot different mammals and bird species in the park, Bird watching/Birding since the park has more bird species, Nature walks in the park, boat ride  and canoeing at lake  Rwanyakasinga that offers you a sturning view of the surrounding hills and swamp  while expecting to see hippos, crocodile and bird species, Fishing at lake shakani, Helcopiter adventures in the park, Community  visits in the local villages, cultural experiences ,  and many activities. You can also do gorilla trekking while at the lodge.