Best Time to go gorilla trekking in Rwanda: Depending on the traveler's interests, Rwanda may be visited at any time of year. The nation experiences two rainy seasons: from mid-February to the beginning of June and from mid-September. In Nyungwe Forest National Park, the rainy seasons are ideal for chimp monitoring. The dry season lasts from June to September and then again from mid-September to mid-December. It's ideal for monkey tracking during the wet season, especially in Nyungwe Forest National Park.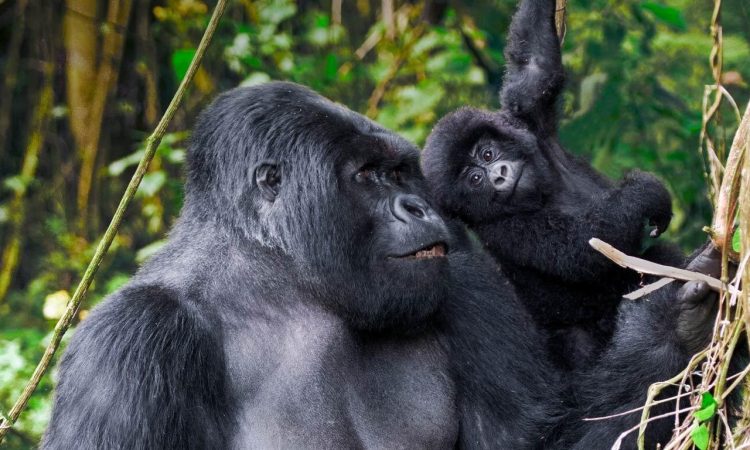 How to get to Rwanda
Kanombe International Airport, located approximately 10 kilometres from Kigali, is the country's only international airport. Rwanda's airlines are SN Brussels KLM, Rwanda Air Express, Kenya Airways, Ethiopian Airlines, Air Tanzania, and South Africa Airways. There are various alternative modes of transportation to Rwanda, particularly from neighbouring countries. This is done by road, with firms or private cars crossing the boundaries of Cyanika and Katuna from the Republic of Uganda, Best Time to go gorilla trekking in Rwanda.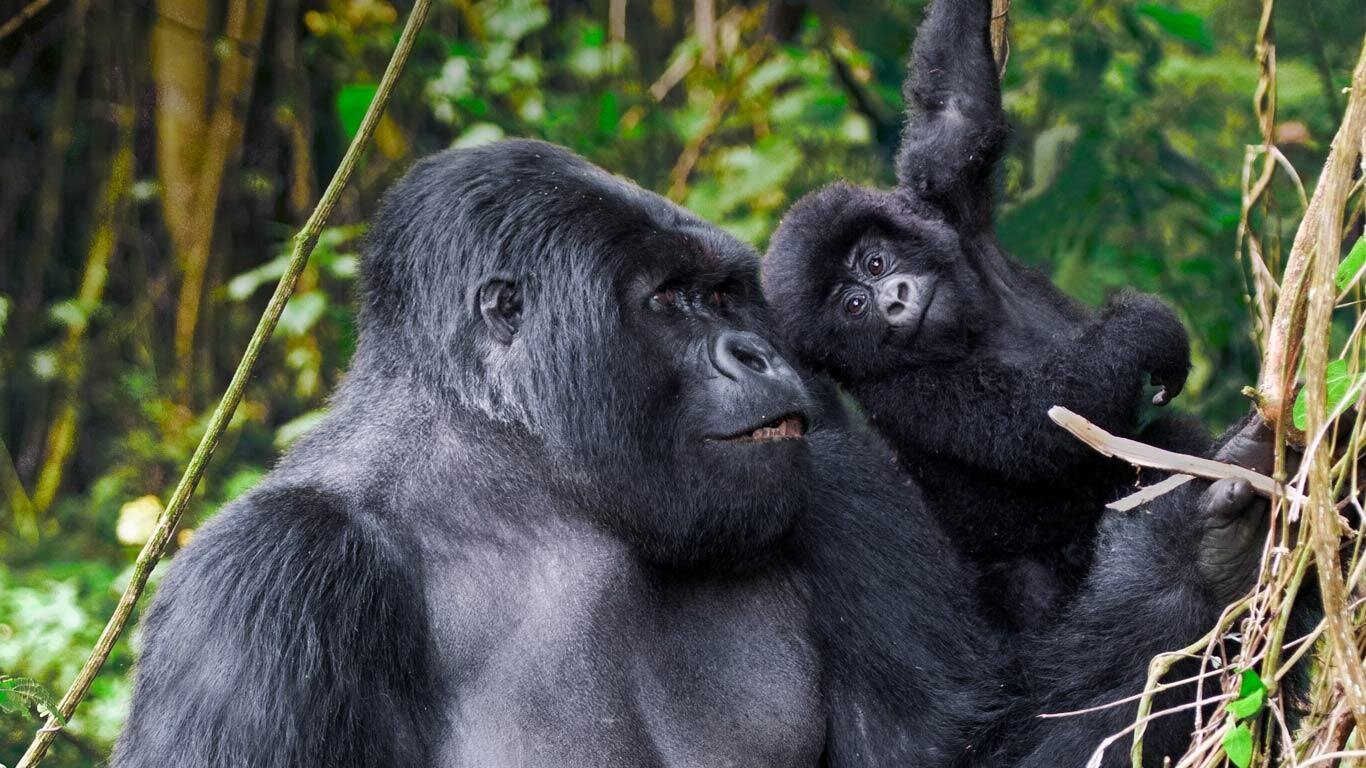 What to do during your visit to Rwanda's Volcanoes National Park.
Gorilla Tracking
The majority of visitors that visit Rwanda do gorilla tracking. This is done at the Volcanoes National Park. It is home to around 370 species of these colossal apes. Long-sleeved shirts and blouses, cameras, sturdy boots, and a walking stick are all recommended tracking gear.
Volcanoes national park has 13 habituated gorilla groups, with 10 of them available for tourists to track. Susa A, Karisimbi, Umubano, Titus, Kwitonda, Ugenda, Umubano, Amahoro, Bwenge, Sabyinyo, Titus, Hirwa, and Agashya are among the gorilla families that visitors may hike.
In order to identify a gorilla troop, gorilla trekking activities in the national park need a lot of hiking and tracking. Mountain gorilla trekking in Volcanoes National Park can take 2-6 hours, with guests spending just an hour with the gorillas after they have been identified , Best Time to go gorilla trekking in Rwanda.
Permits for gorilla trekking in Volcanoes National Park cost USD 1500 per tourist. At precisely 7 a.m., gorilla trekking activities in the park begin at the park's headquarters in Kinigi. Typically, tourists are briefed initially and then placed in trekking groups of up to eight people per gorilla group.
Visitors must be at least 15 years old to participate in gorilla trekking activities in the national park. The optimum time for people to hike mountain gorillas in the park is between June and September, when the park is in its dry season.
Golden Monkey Tracking.
Visitors to Volcanoes National Park can also go golden monkey trekking while there. Volcanoes golden monkey trekking may be paired with a gorilla trekking excursion in the national park.
Trekking golden monkeys in Volcanoes National Park is a thrilling and adventure-filled pastime that no visitor should miss. Visitors may walk two habituated groups of golden monkeys in the park. The habituated golden monkey groups have a total of 80 individuals.
Golden monkey trekking activities in the national park, like gorilla trekking, begin at 7 a.m. As a result, guests cannot participate in both golden monkey trekking and gorilla trekking on the same day.
Visitors interested in hiking golden monkeys in Volcanoes National Park may obtain a trekking permit for USD 100.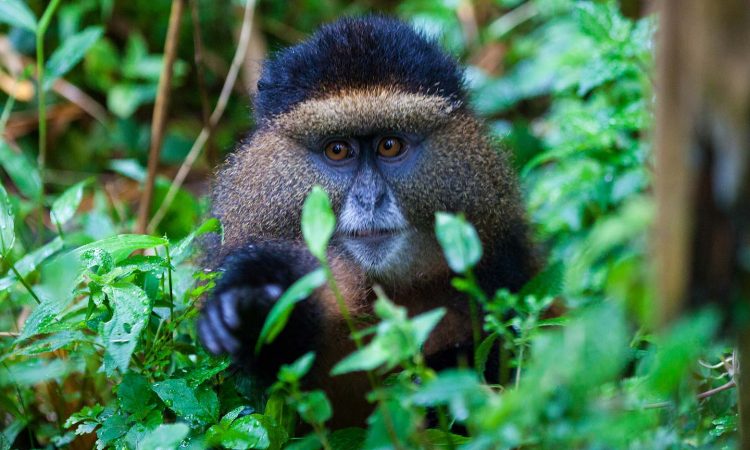 Mountain Climbing
Mountain climbing is possible inside the park, especially for people who are physically competent. This activity is available in the mountains of Karisimbi, Sabyinyo, Muhabura, Gahinga, and Bisoke. Climbing one of these Virunga Mountains takes one to two days. Finding yourself at the top of the mountains is possibly one of the most exhilarating and unforgettable experiences on the globe, Best Time to go gorilla trekking in Rwanda.
Visiting the Dian Fossey Tombs
Dian Fossey was a well-known researcher who spent around 18 years studying the lives and activities of mountain gorillas. Her work was put to a stop in response to the poachers' horrific slaughter of mountain gorillas. Unfortunately, she was slain by poachers who opposed her efforts.
Other activities that you can do during your visit to Rwanda.
Cultural/ Community tours in Nyungwe National Park.
Cultural/Community excursions may be arranged for guests to meet the local people who live inside and surrounding Nyungwe Forest National Park. These folks can amuse tourists by performing traditional dances and music. They do explain how they have been able to live in the region and expose them to their agricultural ways.
The Nyungwe National Park has one of the highest concentrations in the world. It is home to around 154 orchid species, eight of which are particularly prevalent in Rwanda. It has one of the highest densities of orchids in the world.
Canopy walk
The canopy walk is one of the park's principal activities and attractions, and it is located at the visitor centre at the Uwinka vantage point. The canopy comprises three walking portions, the first of which is 45 metres long, the second of which is 90 metres long, and the third of which is 25 metres long. While on the canopy walk, you may see numerous types of monkeys.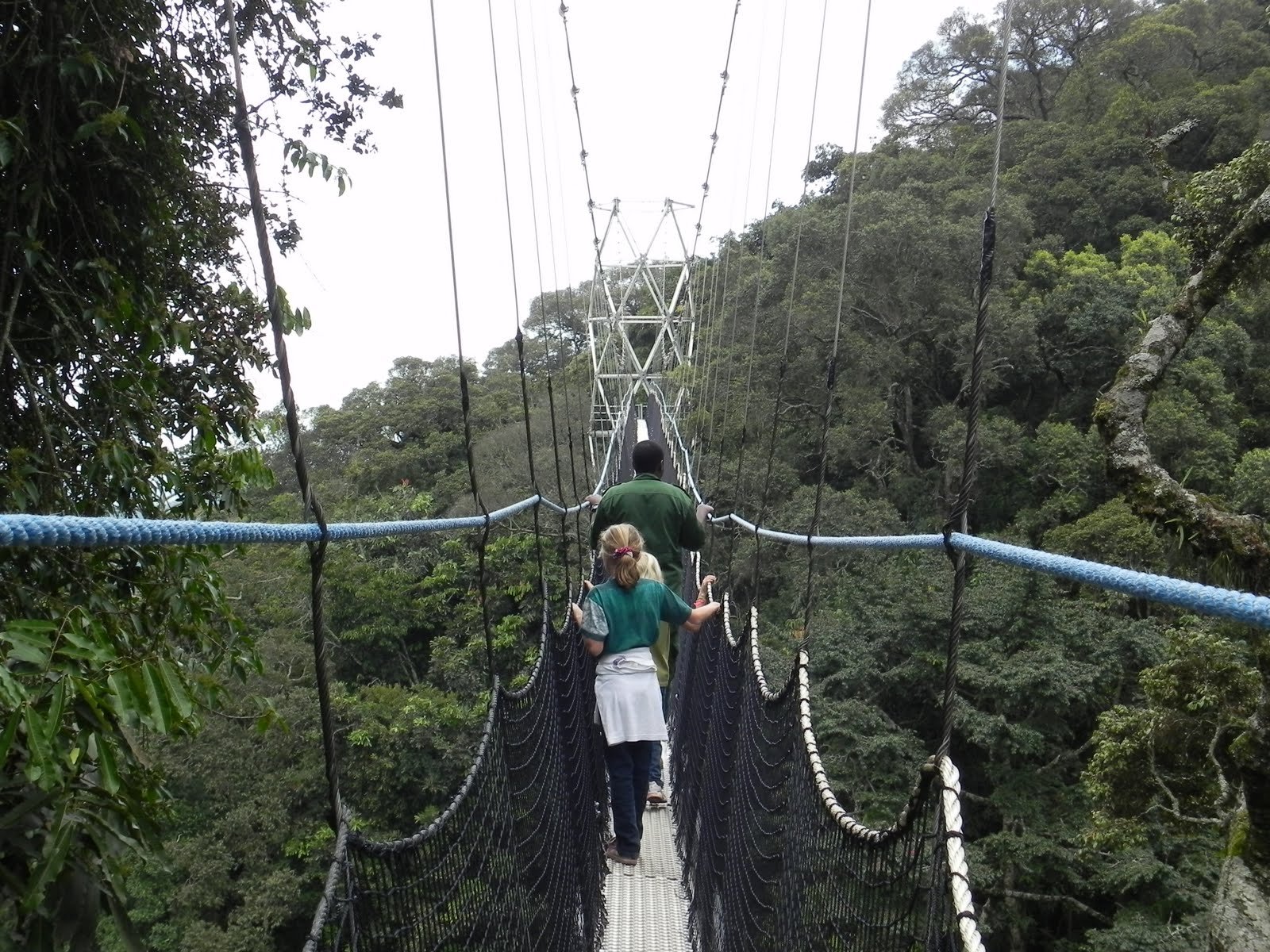 Wildlife Viewing
Wildlife viewing in Rwanda is best done on a guided game drive in Akagera national park which is Rwanda's only savannah national park. The park also offers visitors other interesting activities such as boat cruise tours on Lake Ihema, Rhino tracking, community tours, birding, and hot air balloon tours among others.