How hard is Gorilla Trekking in Uganda, Rwanda and DR Congo:  The difficulty of gorilla trekking is primarily a personal assessment and tale shared. This is a frequently requested question, yet it may be answered on an individual basis. Before you reach a conclusion on the complexity of this exercise, you should ask yourself a few questions. You will need to know the average time that tourists who go gorilla trekking spend on the activity; how long does gorilla trekking take?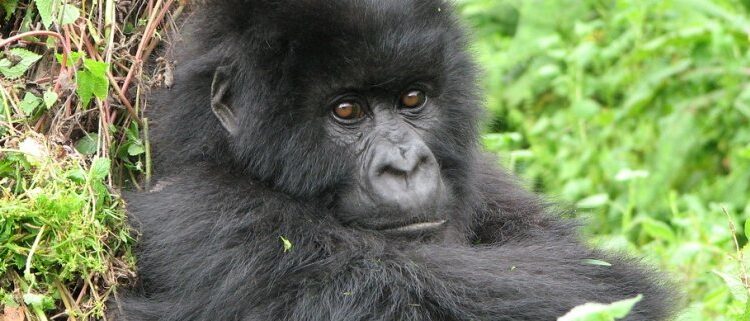 Your physical competence should also be questioned, such as "Am I physically able to take on this action?" In addition to your physical health, you will need to be emotionally fit and intellectually prepared for this activity. Gorilla trekking allows travelers to visit gorillas in the wild in their natural habitat and on foot, and it is only possible in the Democratic Republic of the Congo, Rwanda, and Uganda in the whole globe.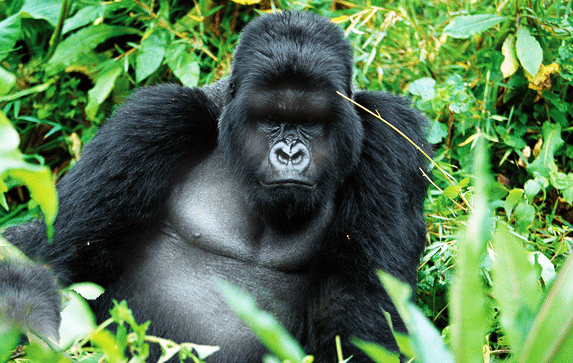 Gorilla trekking is one of the most popular wild or nature activities, particularly in Eastern Africa. It provides a more natural and exhilarating experience than game drives or birding trips in game parks. This is mostly due to the fact that the whole safari, following the briefing, is done on foot while you search for where the gorillas may be resting for the day. Guests may trek through the forest's dense greenery, little rivers, and up and down hills in a forest in its most natural condition.
With all of these obstacles, the experience is as natural as it can be, if not a little taxing, and the likelihood of leaving the forest weary is great. Muscle strains and tired knees may occur for those who have not prepared physically and are not accustomed to walking for lengthy periods of time. Mountain gorilla trekking takes place in wooded and hilly locations, and traveling through them might result in rain showers and altitude sickness at any moment, so pack a rain jacket, dress in water-resistant clothing, and bring your medicine if you are terrified of heights.
This is a physically hard exercise, but it doesn't mean the rest of us won't be able to accomplish it. 98 percent of previously unfit individuals have finished their mountain gorilla journey, so it's better to be cautious than sorry. Gorilla trekking is a delightful exercise since you get to see several forest creatures, other primates, as well as bird life and varied flora of the forest. It's more like a nature stroll with a satisfying sight of the mountain gorillas.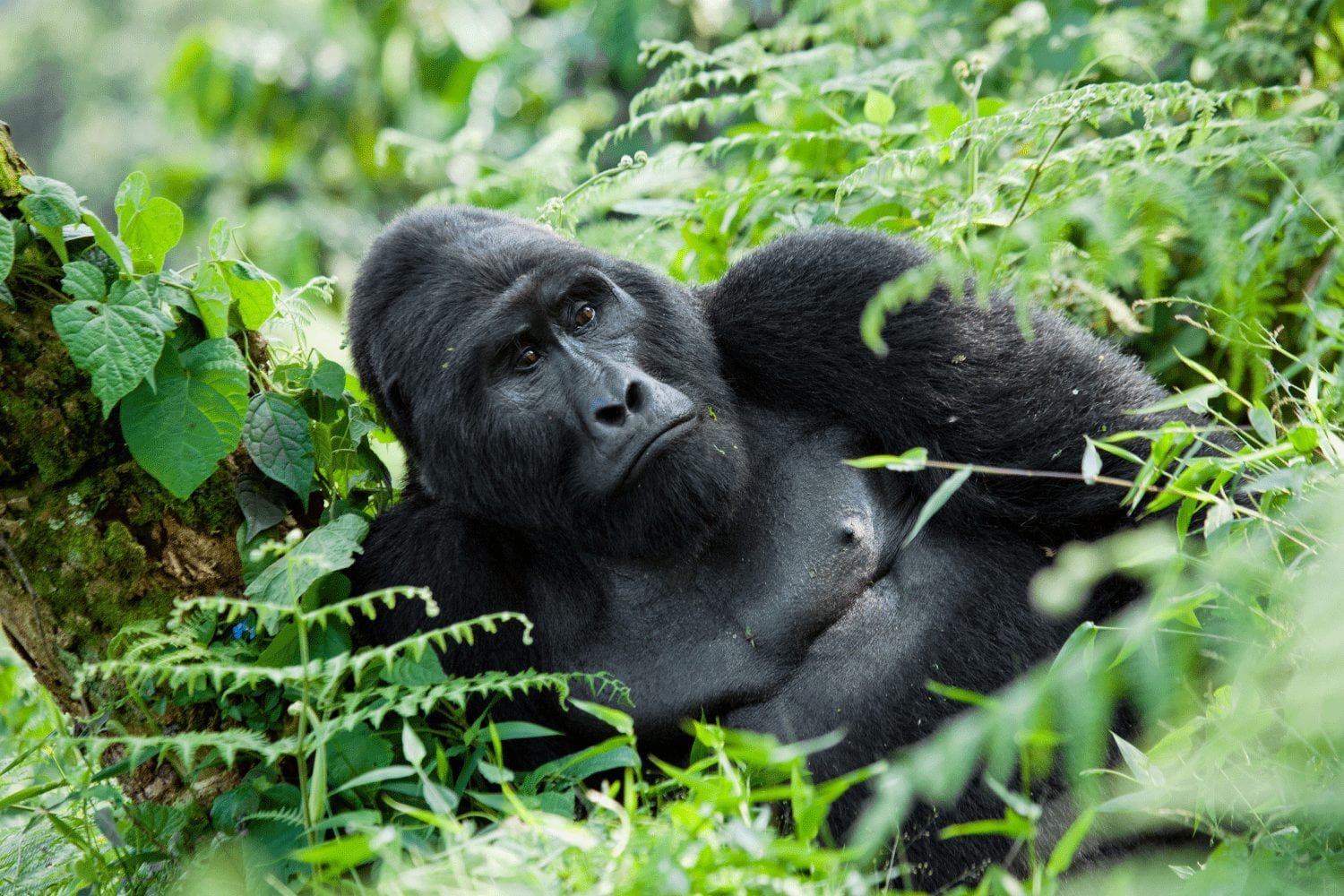 The four mountain gorilla trekking destinations are close to one another, but each offers a unique experience that is influenced by the topography of the destination, the park's gorilla families, the price of the permit, the accessibility of the park, the accommodations available, the security of the area, and many other factors. The time spent in the forest looking is also predicted to be between an hour to eight hours, however at certain sites, passengers have spotted gorillas in less than an hour, How hard is Gorilla Trekking in Uganda, Rwanda and DR Congo
Factors that determine how hard your gorilla trek in Uganda, Rwanda and DR Congo.
Gorilla group allocated to Trekkers; On a daily basis, guests are assigned a family to seek for, and these gorilla groups have been observed by trackers, who have also assisted in the habituation process. The gorillas live in a family-like social arrangement, with one dominant silverback guiding the rest of the group. These gorilla families like to choose a preferred house, and if you are assigned to a close gorilla family, you will spend less time on the walk.
The closest gorilla families are normally allocated to the elderly and the sick. If you don't mind staying in the wild for longer periods of time, you can be assigned to any of the other gorilla families. All of the parks have at least 12 gorilla families, with the exception of Mgahinga Gorilla National Park, which only has one gorilla family.
Topography of the gorilla habitats; We provide excursions to five gorilla homes: Uganda's Mgahinga gorilla national park and  Bwindi Impenetrable Forest national park, Virunga national park in Congo, and Volcanoes national park in Rwanda for mountain gorilla trekking, and Kahuzi Biega national park in Congo for lowland gorilla trekking.
All of these locations have diverse topography and vegetation, which adds to your trekking experience. For example, the Volcanoes National Park in Rwanda has the simplest terrain and travelers frequently see the gorillas in within an hour. The Bwindi Wild and the Mgahinga Gorilla Park are good places for those looking for more adventure and longer hours in the forest.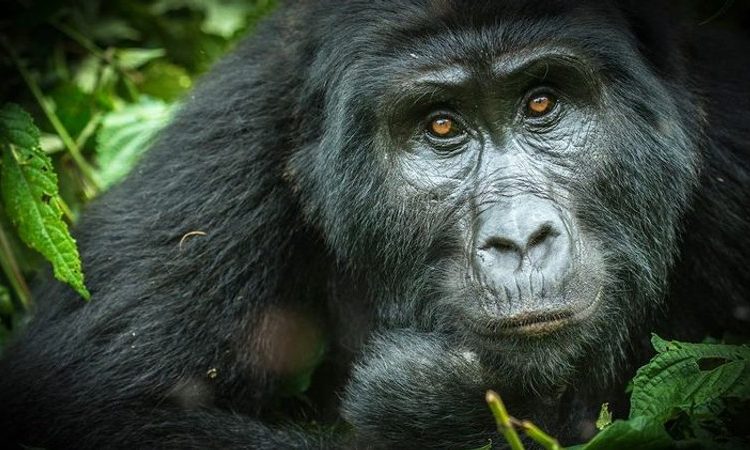 Trekking lowland gorillas in Kahuzi Biega national park may be less tough because these gorillas like to stay on the lowlands but move quickly, so you may spend more time trekking through the bush in search of these gorillas.
Physical fitness: As previously said, this will be a personal effort and a big factor of whether you will enjoy and get the most out of your safari or whether it will be a failed endeavour.
There are many additional aspects, but these are the most important ones; contact us and we can go through them further. We look forward to assisting you in planning your gorilla safari to Uganda, Rwanda or Congo; or gorilla trekking trip to any of the above-mentioned locations.