6 Best Places to visit for 1 Day Tours from Kigali City in Rwanda: Rwanda is one of the smaller countries on the African continent, and Kigali sits roughly in the centre. This makes the capital an excellent starting point for exploring the cultural treasures both within and outside its municipal borders. The top day activities from Kigali include anything from a visceral tour of recent Rwandan history at the genocide monuments of Ntarama and Nyamata to seeing the country's best national parks with its breathtaking landscape and unique fauna.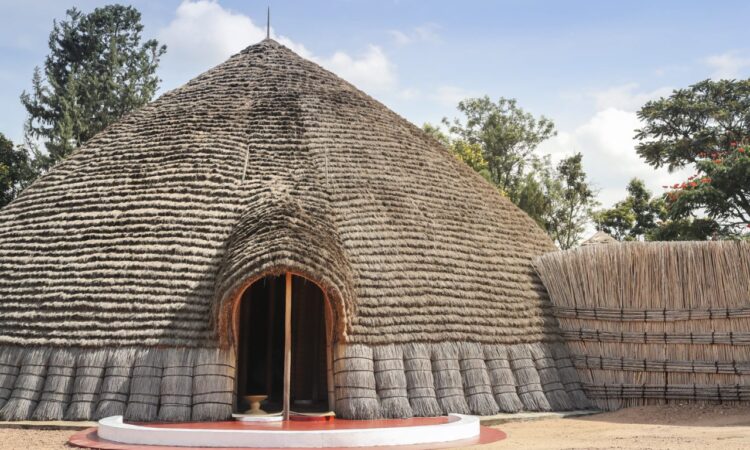 6 Best Places to visit for 1 Day Tours from Kigali City in Rwanda.
Akagera National Park
Akagera National Park, Rwanda's only Big Five wildlife reserve, is another enriching day trip location for anyone prepared to wake up before sunrise. This means that you may go on a typical Jeep safari and view some of Africa's most famous species, including elephants, buffalo, lions, leopards, and rhinos, all in one day. The rhinos of Akagera National Park are a special conservation success story, having been successfully reintroduced to the park from other African nature reserves and even some European zoos.
Boat-based wildlife viewing on Lake Ihema is another option, as are specialist birding safaris (look out for hippos and crocodiles). At Akagera national park, about 500 different species have been reported. The shoebill stork, a rare and highly sought-after bird that flourishes in Central Africa's biggest protected wetland, is of great importance.
Try to visit during the long dry season for the finest wildlife viewing from June to September. The brief rainy season from late October and November is ideal for birdwatching.
Twin Lakes of Burera and Ruhondo
There is another, far less well-known alternative for daring day-trippers before you reach Volcanoes National Park. Lakes Ruhondo and Burera, sometimes known as the Twin Lakes due to their side-by-side placement at the base of Mount Muhabura volcano, capture the essence of Rwanda's tremendous natural beauty. With deep sapphire seas, a mountainous green shoreline, and a stunning background that includes the whole Virunga Mountains range, it's simple to see why landscape photographers choose this location.
The lakes also provide water-based activities such as guided boat and canoe tours and tilapia fishing with locals. The lakes, in particular, are well-known for their birding opportunities. Bring your binoculars and keep an eye out for a wide range of water birds, from kingfishers and cormorants to herons and storks.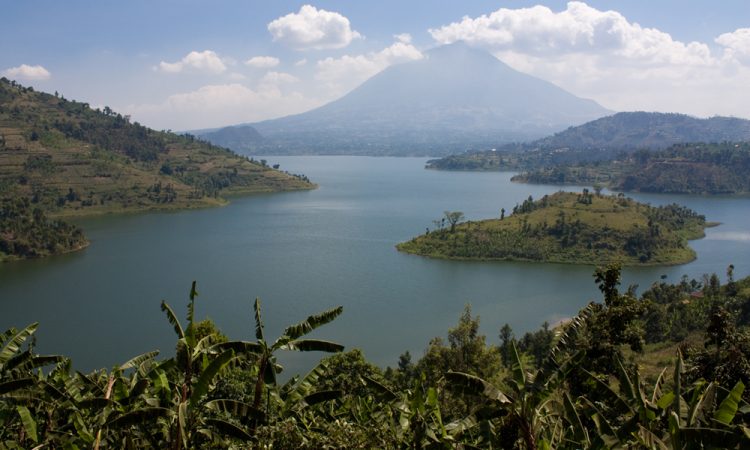 Volcanoes National Park
Although most visitors who want to see the world-famous gorillas of Volcanoes National Park stay at least one night in the park's area, it is feasible to visit on a day trip from Kigali. You'll have to wake up early—the park headquarters are about 3 hours by driving from the capital, and you must there by 7 a.m. before your journey briefing. You will head out with an expert guide to track a habituated gorilla group through the foggy cloud forest after you have been given one.
The trek may take 30 minutes to several hours, depending on where the gorillas are that day, but once you discover them, you'll have up to an hour to admire them in their natural habitat.
Other activities include monitoring endangered golden monkeys and visiting the grave of famed primatologist Dian Fossey. A permit is required for gorilla trekking, which must be reserved months in advance. The simplest way to accomplish this is to organize your day excursion with a certified tour operator like Explore Rwanda Tours.
King's Palace in Nyanza.
Nyanza was the capital of the Rwandan kingdom in the mid-twentieth century. Today, the king's traditional royal house has been meticulously restored to its former splendor, with original materials and techniques used to construct the iconic thatched, beehive-shaped buildings. Visitors can take a tour of the palace, see Intore dancers perform in their ornate headdresses, and meet a few royal Inyambo cattle. It takes approximately 2 hours and 20 minutes driving to the King's palace in Nyanza from Kigali.
These cattle are descended from the king's herd and, like their forefathers, are distinguished by their muscled look and extraordinarily long, massive horns. Cattle were once trained to "dance" to particular music, which they performed at royal festivities while highly decorated with precious jewels. Their descendants have been educated to do the same, and visitors to the King's Palace Museum enjoy witnessing the Inyambo procession.
Ethnographic Museum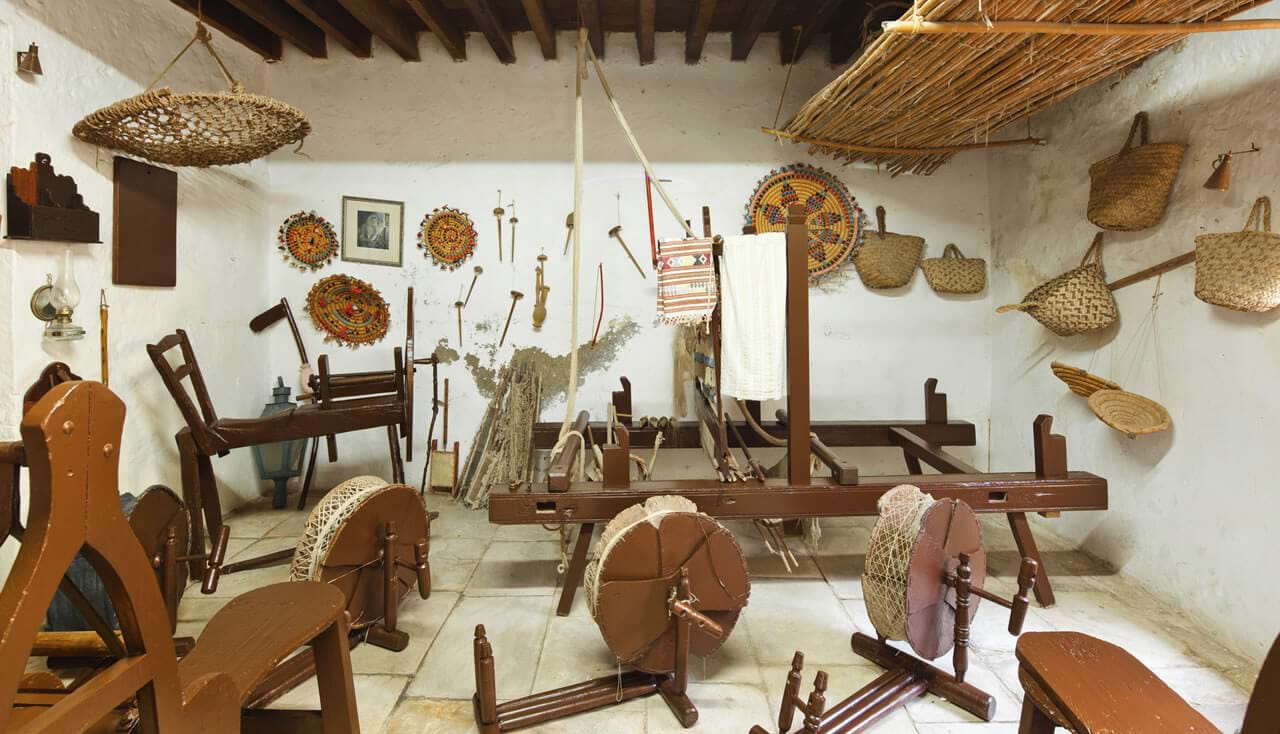 The Ethnographic Museum lies in Huye, a colonial-era town that was originally known as Butare and is recognized for its educational institutions, abundance of religious structures, and Belgian-style architecture. It is one of the Institute of National Museums of Rwanda's eight museums and is famous for the outstanding quality of its collection. It is housed in a building presented by Belgian King Badouin to commemorate 25 years of Rwandan independence.
It houses innumerable objects linked to many parts of traditional Rwandan culture, from hunting and agriculture to poetry, weaving, and woodwork, in seven distinct galleries. Except for April 7, the museum is open daily from 8 a.m. to 6 p.m. (the International Day of Reflection on the Genocide). Don't miss out on the on-site craft centre, where you can buy genuine gifts crafted by local craftsmen. Even traditional Intore dance and drumming are performed on a daily basis at the facility.
Genocide Churches of Ntarama and Nyamata
Long-standing hostilities between Rwanda's Hutu and Tutsi ethnic groupings were rekindled in April 1994 when the Hutu president's plane was shot down above Kigali. His killing triggered the Rwandan genocide, a slaughter of Tutsis that lasted around 100 days and resulted in the deaths of over a million people. Tutsi peasants sought refuge in rural churches, but their assailants forced inside and slaughtered them nonetheless. Two of these churches have now been designated as national genocide memorials.
Over 5,000 people were slain at Ntarama Church, and over 45,300 are buried in mass graves outside Nyamata Church. The structures still have gunshot holes and machete markings, and the victims' bones, clothing, and other personal things are displayed as a harsh reminder of the murders. Both are available to the public on a daily basis for anyone who desire to pay their respects.