A Road Trip through Rwanda's Scenic Landscapes : Rwanda is a landlocked country located in East Africa, famous for its vibrant culture, diverse wildlife, and stunning landscapes. The country is relatively small, making it easy to navigate and explore. One of the best ways to experience the beauty of Rwanda is by taking a road trip from Kigali to Lake Kivu, a journey that is sure to leave you mesmerized by the country's natural splendor.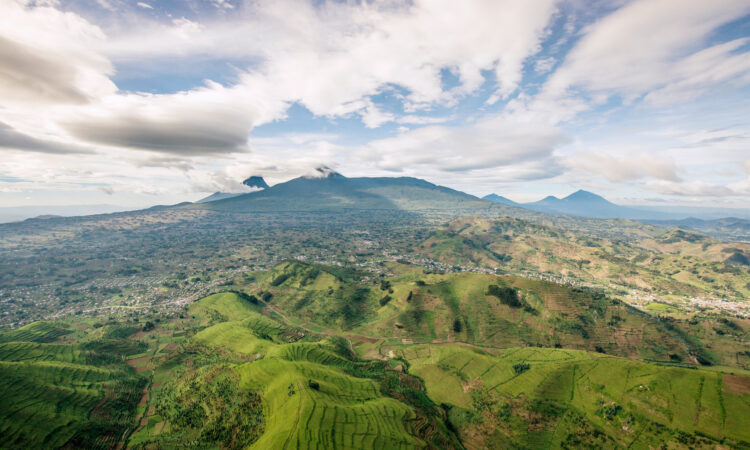 The journey begins in Kigali, the capital city of Rwanda. Kigali is a bustling metropolis, but it has managed to retain its unique charm and beauty despite its rapid growth. As you leave the city and start driving towards Lake Kivu, you will quickly notice the stunning landscapes that surround you.
The road trip takes you through the heart of Rwanda's countryside, where you will see endless rolling hills covered in lush green vegetation. The hills are terraced to accommodate the numerous farms that produce some of the country's best crops. As you drive through the countryside, you will have the opportunity to stop and interact with locals and learn about their way of life.
The first major stop on the journey is the Nyungwe Forest National Park, which is located in the southwestern part of Rwanda. The park is home to one of the oldest rainforests in Africa and is home to over 300 species of birds and 75 species of mammals, including chimpanzees, colobus monkeys, and baboons.
You can take a guided tour of the park and explore the different trails that wind through the forest. The Canopy Walk is a must-visit attraction that offers visitors the chance to walk across a bridge that is suspended 60 meters above the forest floor.
After leaving Nyungwe, the road trip continues towards Lake Kivu, passing through small towns and villages along the way. The drive offers stunning views of the surrounding countryside, with the lake always visible in the distance.
As you approach the lake, you will notice the landscape change from hills to the flatlands that surround the water. Lake Kivu is one of the largest freshwater lakes in Africa and is surrounded by beautiful beaches and resorts. The lake is also known for its unique features, including the methane gas that is found at the bottom.
One of the best ways to experience the lake is by taking a boat tour that will take you around the different islands that dot the water. The tours offer visitors the chance to swim in the lake's crystal-clear waters, visit local fishing villages, and take in the stunning views of the surrounding hills.
As the journey comes to an end, you will have the opportunity to reflect on the beauty of Rwanda's natural landscapes and the warm hospitality of its people. The road trip from Kigali to Lake Kivu is a testament to the country's beauty and diversity and is an experience that is sure to leave you with lasting memories.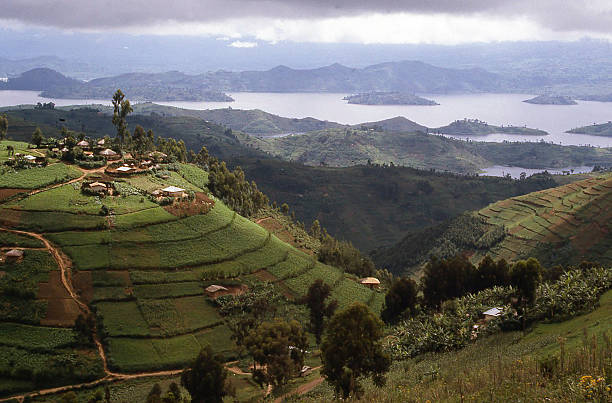 What to pack for a Rwanda road trip
Packing for a Rwanda road trip requires some careful planning and consideration of the weather, terrain, and activities that you will be doing during your trip. Here are some essential items that you should consider packing:
Lightweight Clothing: Rwanda's climate is generally warm, so it's best to pack light and breathable clothing. Loose-fitting tops, shorts, and skirts are ideal for the daytime, while long-sleeved shirts and pants are recommended for cooler evenings.
Rain Gear: Rwanda has a rainy season that typically runs from March to May and October to November, so it's best to pack a waterproof jacket or rain poncho to stay dry during your trip.
Comfortable Shoes: Rwanda's terrain can be uneven and hilly, so it's essential to pack comfortable shoes that are suitable for walking and hiking. Sneakers, hiking boots, or sturdy sandals are ideal for this type of terrain.
Insect Repellent: Rwanda is home to mosquitoes and other insects that can be a nuisance, especially during the rainy season. Be sure to pack insect repellent to protect yourself from bites and potential diseases like malaria.
Sunscreen and Hat: Rwanda is located near the equator and experiences intense sunlight, so it's essential to pack sunscreen and a hat to protect your skin from sunburn.
Camera and Binoculars: Rwanda is a beautiful country with stunning natural landscapes and diverse wildlife. A camera and binoculars will allow you to capture these incredible moments during your road trip.
Travel Documents: Be sure to pack all necessary travel documents, including passports, visas, and any vaccination certificates required for entry into Rwanda.
First Aid Kit: It's always a good idea to have a first aid kit on hand during your road trip. Be sure to include essentials like Band-Aids, pain relievers, antihistamines, and any medications that you need to take regularly.
Snacks and Water: Bring along some snacks and water for the journey, as there may not always be places to stop for food and drink.
Overall, packing for a Rwanda road trip requires some thought and preparation, but with the right items, you can enjoy a safe and comfortable journey through this beautiful country.