AKAGERA NATIONAL PARK PRICES
Akagera national park Prices : Akagera national park is famous for housing all of the big five animals in Rwanda which has attracted a number f tourists to visit the country in order to be part of the rewarding experience that involves tourists tracking the lions, elephants, buffalos, leopard and the rhinos that can be seen when tourist take part in the different activities in Akagera national park.  Although Rwanda is affected by covid-19, there have been a number of standard operating procedures that the country has put in place for tourists interested in visiting the land of 1000 hills to take part in a number of rewarding activities in akagera national park for an amazing time during their Rwanda safari.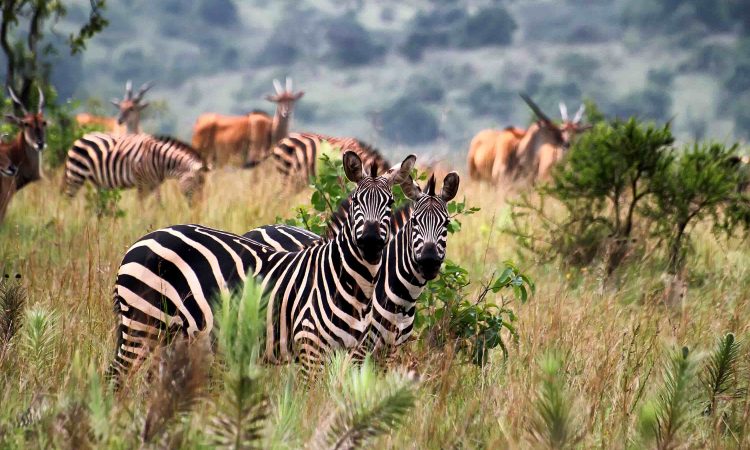 For tourists interested in a number of activities in the park below are the prices that you will get to pay for the different activities and the different types of tourists.
ENTRY FEES PER PERSON
                                                      1 day                                2 NIGHTS                           3 NIGHTS
Rwanda /EAC citizen                 16 USD                      24USD                                          32 USD
Rwanda /EAC resident             50 USD                       75 USD                                     100 USD
Rwanda /EAC visitor                 100 USD                     150 USD                                  200 USD
Rwanda /EAC citizen                 11 USD16                   16 USD                                     21 USD
Rwanda /EAC residents 6-12   30 USD                       45 USD                                    60 USD
International visitor  6-12          50USD                      75 USD                                     100 USD
Important to note children 5 years and  below  do not pay entry fees.
VEHICLE FEES
Minibus/ Rwandan EAC registered          10 USD
Omnibus/ overlander (Rwa/EAC reg)       20USD
Vehicle/ minibus/ foreign registered         20 USD
Omnibus/ bus/overlander (foreign reg)   100 USD
GUIDES AND COMMUNITY FREE LANCE
Guide for self drive game drive per guide half day   25 USD
Guide for self drive game drive per guide full day   40 USD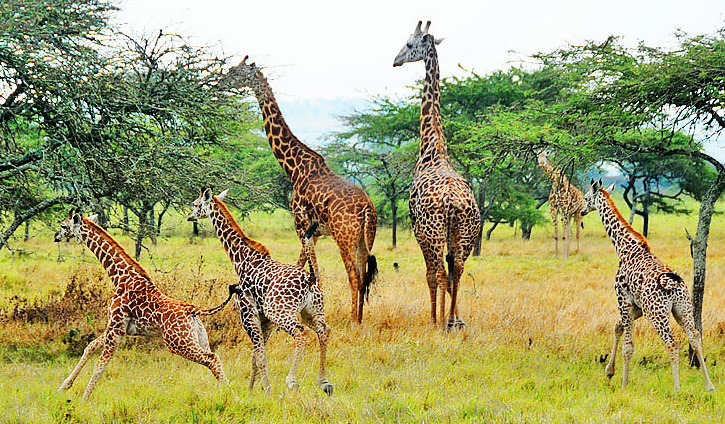 ACTIVITIES (per person)
Night drive operated by AMC 2.5 hours
Adults 40 USD
Children 25 USD
FISHING (OWN EQUIPMENT)
Adults 25 USD
Children 15USD
BOAT TRIP
Scheduled morning 1 hour with 11pp maximum
Adults 35 USD
Children 20 USD
Scheduled sunset trip  1 hour with 11pp maximum
 Adults 45 USD
Children 30 USD
Private non- scheduled
Adults 180 USD
CAMPING PER PP PER NIGHT
Adults 25 USD
Children  15 USD
BEHIND THE SCENES TOUR PER PP PER NIGHT
Minimum 4 people 1.5 hours
Adults 25 USD
Children 15 USD
Group rate for +8 people
Adults 180 USD
GAME DRIVE DAY OPERATED BY AMC
½ day 5 hours   Adults 180 USD
Full day               Adults 280 USD
WALK THE LINE
7km walk along the fence min approx 3 hrs
Adults 30 USD
Children 20 USD
COMMUNITY CULTURAL EXPERIENCE
Adults 30USD
Children 20 USD
OTHER FEES
Tent hire 20USD
Recovery fee (breakdown or assistance from park) 70USD
Recovery fees coasters (breakdown or assistance from park) 150USD
Fines for breaking any park rules 150USD
Landing fees per landing in Akagera 50USD
Research fees 200UD
 Ranger fees for researchers per day 25 USD
Commercial filming per day 300 USD
ANNUAL PASS
Rwanda /EAC citizen         single pass                                          95000 RWF
Rwanda /EAC citizen         couples pass                                 150000 RWF
Rwanda /EAC citizen          family pass                                   205000 RWF
Rwanda /EAC resident        single pass                                  300 USD
R Rwanda /EACresidents   couples pass                              500 USD
Rwanda /EACresidents        family pass                                  700 USD
CANCELLATIONS POLICY
For any tourist that has made a booking and deposited off their fees they can make cancellations but  they should put in mind that they should consider putting in writing their cancellation  request and after it has been allowed, the following  charges will be incurred;
More than 30 days prior to arrival 20% of the total amount due
More than 7 days to arrival 30% of the total amount due
Less than 7 days prior to arrival: 50% of the total amount due
After the activity was due to have commenced 100%of the total amount due
If the cancellation is made by the park management due to a number of  issues like bad weather and others, a full refund will be given however no refunds will be given to no shows or late arrival and by this the management will give you an alternative activity to take part in  for you not to miss out open an amazing adventure in the park