CIMPANZEE TREKKING IN UGANDA 2021
Chimpanzee trekking in Uganda 2021 should not miss out on the activities in Uganda during covid-19 because it is quite safe and rewarding and because Uganda is the primate hub of east Africa with three destinations where tourists can find the habituated chimpanzee troops that they can visit to participate in chimpanzee trekking. chimpanzee trekking and gorilla trekking in Uganda are among the highly participated in tourism activities in Uganda for tourists interested in having an amazing Uganda safari because of the number of rewarding experiences that you will get to live as you watch a number of rewarding features and behavior of the primates in the wild not forgetting the rewarding views and attractions that can be seen on your way to the different chimpanzee troops.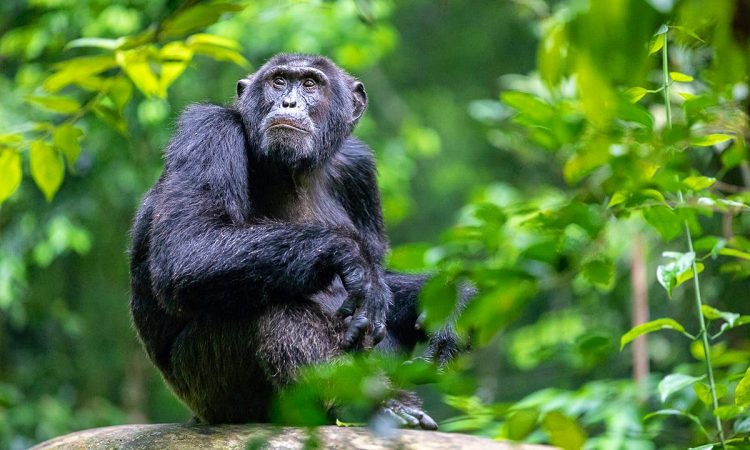 With covid-19 in the world, tourists should not avoid taking part in chimpanzee trekking in Uganda 2021 because of the fear of contracting the virus because the ministry of health in partnership with Uganda wildlife authority and Uganda tourism board have come up with a number covid-19 safety measures in Uganda 2021 and with the Uganda travel advice on  covid-19 they  have enabled a number of tourists to take part in the different activities like gorilla trekking in Uganda during covid-19, game drives in Murchison falls national park, activities in queen Elizabeth national park like lion tracking experience, you can also watch the tree climbing lions in the Ishasha sector, boat cruise along the Kazinga channel, other activities like gorilla trekking in Mgahinga national park, gorilla trekking in Bwindi impenetrable national park which will give you access to the gorillas in Uganda an endangered gorilla species and also chimpanzee trekking in Uganda 2021 among other tourism activities in Uganda 2021.
Where to participate in chimpanzee trekking in Uganda
Chimpanzee trekking in Uganda 2021 will give you a number of options where you can visit different destinations where you can take part in the activity. Tourists can visit Kibale national park which has over 1500 chimpanzees and four habituated troops making it the destinations with the highest concentration of wildlife, Budongo forest which is usually accessed by tourists visiting Murchison falls national park and Ziwa rhino sanctuary where you can find the endangered rhino species in Uganda and chimpanzee trekking in queen Elizabeth National park which is carried out in the kyambura gorge of the park.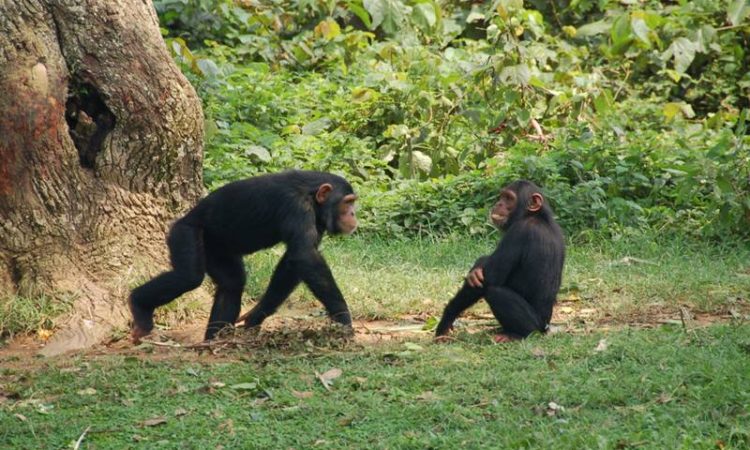 Chimpanzee trekking in Kibale national park is carried out in the kanyachu area of the park where you can access the habituated chimpanzee troops. After obtaining a chimpanzee trekking permit in Uganda from the Uganda wildlife authority of a trusted tourism company, you will have the opportunity to trek one of the four habituated chimpanzee troops in the park where you will spend one hour with the habituated troops. Interesting about the activity is the fact that it can be carried out throughout the whole year but it should be noted that only 6 people are allowed to visit a chimpanzee troop therefore book your chimpanzee trekking permits in order not to miss out on the activity. Some of the rewarding behavior that you will get to watch include; their diet which comprises of fruits, edible leaves and shoots, you will get to see how they harvest fruit, how the young ones are breast fed by the adult females, you will get to see the supreme head of each chimpanzee troop among other interesting features of the primates.
Chimpanzee trekking in Budongo forest trekking is among the most common activities in the forest that tourists can participate in as they visit Uganda on a Uganda safari. The forest is a home to over 1000 chimpanzees with a number of habituated chimpanzee troops which can visit to have the ultimate chimpanzee experience for tourists interested in having an amazing time in the park, they should visit the months of march to may and from September to November when fruit is readily available hence limiting the movement of the primates from one place to another which will make it easy for tourists to get to the chimpanzee troops and carry out chimpanzee trekking.
Chimpanzee trekking in Queen Elizabeth national park on the other hand is carried out in kyambura gorge also known as the valley of apes because of a number of primate species that can be seen in the forests. the different primate species that can be seen include; red tailed monkeys, red Colobus monkeys olive baboons, white colobus monkeys, and the chimpanzees.  You can also see bird species like; papyrus gonolek, African skimmer, ovampo sparrow hawk, white winged warbler, grey breasted pitta, yellow spotted nicator, papyrus gonolek, white collared olive back, grey winged robin chat, black bishop, white spotted flufftail, hairy breasted barbet, black crowned wax bill among other bird species. Chimpanzee trekking in the kyambura gorge you will get to understand their feeding patterns, grooming patterns by observing their behavior during the one hour they give you to spend time with the primates in order to get to know more about the primates.