Commonly Asked Questions About Gorilla Trekking in Uganda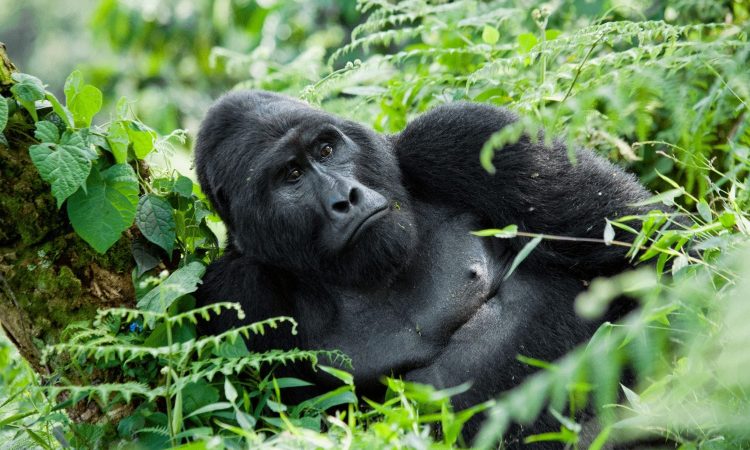 When is the best time to do Gorilla trekking in Uganda?
The best time of the year to do gorilla trekking in Uganda is far as the concerned of weather condition.
Well, Uganda has got two rainy seasons and two dry seasons in a year.  Below is the easiest way to explain about these two seasons which makes sense of it all;
Rainy Seasons in Uganda;
The short rainy season starts from October to November.
The long rainy season is from about mid-March till to the end of May.
Dry Seasons in Uganda;
The short dry season tends to happen from December to February.
The long dry season is from June to August. Is one of the top tips for gorilla trekking, during the months of June, July, August or September.  Just keep in mind that June and July are the driest months of the year, 'but it can still rain''.
Another option to go for gorilla trekking is December, January and February.
The months of June, July, August and September are considered the high season. During this period of the year in Uganda's Bwindi National Park, all the treks will be fully booked and the accommodations are overcrowded.
The month of December is also one of the peak months to go for gorilla trekking in Uganda. It is not only busiest time of the year but also, the most expensive time to plan for your safari to Uganda.
What is Bwindi's climate and Weather?
Bwindi Impenetrable National Park offers temperatures ranges from 21-25degrees Celsius throughout the year.
Where do you go for Gorilla trekking in Uganda?
There are two places for mountain gorilla trekking in Uganda;
Bwindi Impenetrable Forest National Park
Mgahinga Gorilla National Park
Fact, Bwindi Impenetrable Forest is the top visited place for gorilla trekking adventure not only in Uganda but worldwide.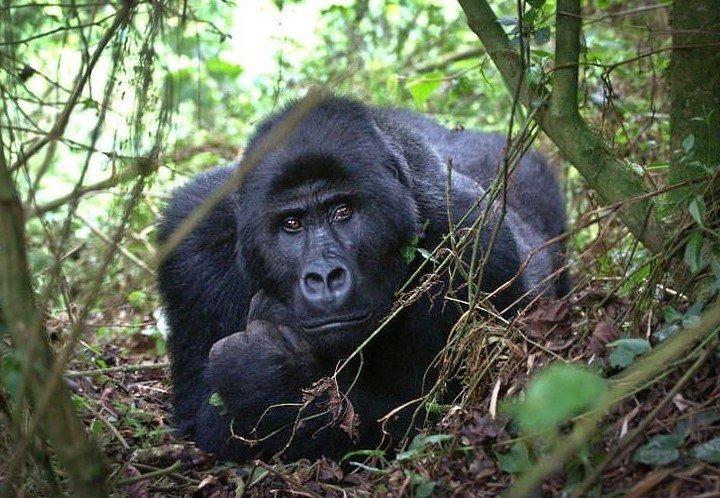 Overall, there are about 650 individual that live in Bwindi Impenetrable Forest, making it home to half remaining mountain gorillas that still exists in the wild.
More so, Bwindi National Park is home to the largest number of habituated gorilla families in Africa. Currently, there are 23 habituated gorilla groups -families in Uganda that you can trek.
Uganda's Bwindi Impenetrable National Park has got 4 gorilla trekking sectors and each trek has specific gorilla families, including;
Ruhija Trek – gorilla families include; Mukiza, Oruzogo, Bitukura and Kyaguliro
Buhoma Trek – gorilla families; Habinyanja, Katwe, Mubare, Rushegura
Rushaga Trek – gorilla families; Kutu, Bikingi, Mishaya, Kahungye, Bushigye, Rwigi, Bweza, Nshongi, Mucunguzi.
Nkuringo Trek – gorilla families; Christmas, Nkuringo, Bushaho
How many days do you need for gorilla trekking?
It better to plan a minimum of 3 days ''2nights accommodation'' for gorilla trekking in Bwindi National Park.
Generally, the first day should be reserved for travel. It takes a good portion of the day to fly from ''EBB'' Entebbe to Kihihi Air strip takes 1:15 hours landing and 1:20 hour drive transfer from Kihihi to Bwindi.
 The 2 days should be reserved for gorilla trekking which can last from 2 hours to more than 7 hours depending on the movement of gorillas in their natural habitat.
On the 3 days ''third day'' travel back to your advised location. We recommend you to stay an extra day and be able to enjoy a few other activities offered around Bwindi. These are activities can easily be arranged by the lodge management or you can contact us Achieve Global Safaris to design for you an excellent tour package and very affordable.
Go on birding watching tour;
Bwindi Impenetrable Forest National Park is one of the top destinations of bird watching site in Africa, home to over 350 bird species records. Some list of birds to see includes; Black -billed turaco, Handsome francolin, Neumann's warbler, Regal sunbird, Ruwenzori Apalis, Olive-breasted greenbul, Black bee-eater, Black-billed turaco, Blue- headed sunbird, Cinnamon -chested bee-eater, Many-colored bush -shrike, Mountain masked apalis, Olive- breasted greenbul among others.
You can visit craft market, or join the coffee and tea tour, visit the Batwa pygmies.
Get started now!