Genocide Memorial Sites in Rwanda that you can visit in 2023: Rwandan genocide memorial centres may be found throughout the country, with some being more prominent than others in commemorating the 1994 Rwandan genocide. Over 800,000 individuals are said to have been slain in a 100-day period beginning in April 1994. The centres house exhibitions of genocide victims' bones, pictures, and personal things such as clothing and shoes. The genocide memorials serve as a reminder of the horrific deed of genocide, as well as a plea that it never be repeated in Rwanda or anyplace else in the world. It is also a place of solace and grieving for survivors, as well as a link to their deceased family and friends.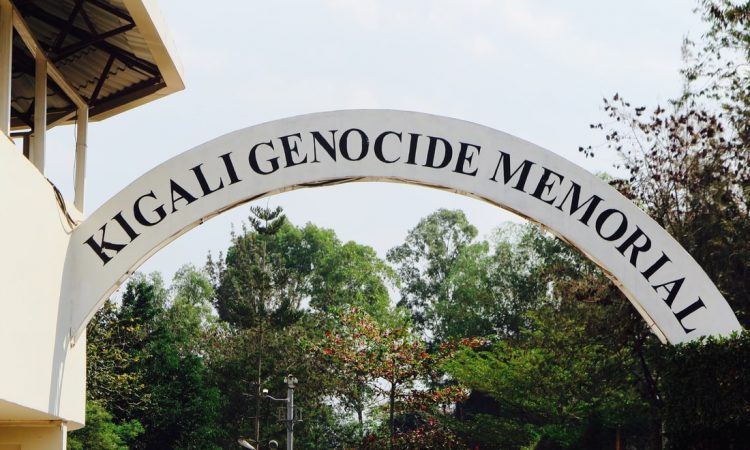 People visit at various times throughout the year, but mainly during the national mourning period in April of each year. Some of the important monuments centres are noted here; based on their proximity and your itinerary, you can request to visit any of them.
Genocide Memorial Sites in Rwanda that you can visit in 2023.
Kigali Genocide Memorial Sites
The Kigali genocide memorial centre is located near Gisozi, about 10 minutes' drive from the city centre. It is the ultimate resting place for 250,000 Rwandans who were slaughtered during the genocide. It is operated by AEGIS, a UK-based non-governmental organization dedicated to preventing genocides across the world.
The centre features many exhibit areas, including room for survivors' skulls and personal possessions, images of survivors, reconciliation attempts, and genocide perpetrators. Another section contains images and accounts of genocides that have occurred across the world, demonstrating that this is a global issue that should never be repeated.
Outside the structure, there is a park and several mass graves where survivors and those who lost loved ones can come to 're-connect'. Because of its proximity to the city centre, this may be included in your Kigali city trip itinerary.
Murambi Genocide Memorial Site
The Murambi genocide monument, located on the grounds of the old Murambi technical school near Murambi town, is by far the hardest to see due to the remains and skeletons of genocide victims on exhibit. If a survivor is a family or a friend, one can virtually know and identify them. Tutsi was told to shelter at the technical school under the guise of French soldiers protecting them, but it was a trap. They had no food after assembling there and were attacked by the militia. The site has multiple mass graves, as well as old classrooms that serve as display halls.
Nyamata Genocide Memorial Site.
The Nyamata genocide memorial centre is housed in a former church in Bugesera, 30 kilometres south of Kigali. The centre honors the 25,000 Rwanda genocide victims that were buried here. After the Murambi genocide memorial, this is one of Rwanda's more sinister places.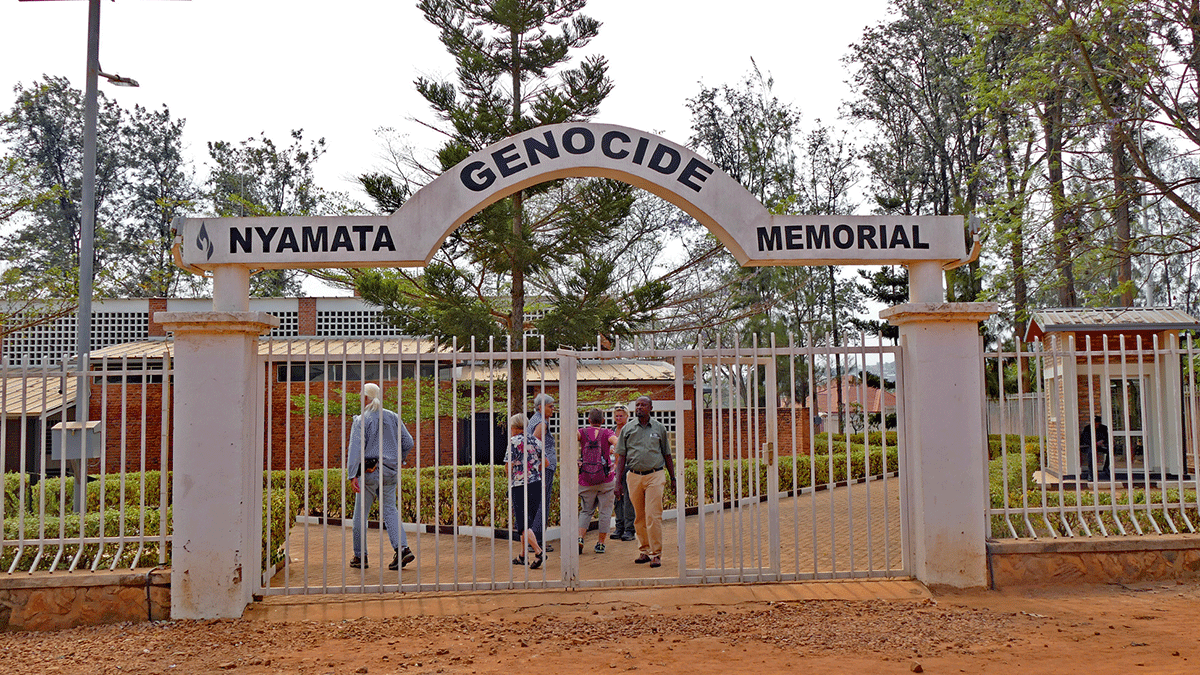 It's terrible that many Tutsi people congregated here thinking it was a safe haven, because churches were formerly seen to be safe havens. They had no idea that this structure was a death trap rather than a life trap. The Tutsi had sought refuge in the church, but were surprised when Hutu militias smashed through the doors with hand grenades and ruled on them with machetes. The garments and national ID cards of the deceased victims may be found on the church benches, with blood all over the place. The blood from the massacre of numerous victims still stains the alters fabric. There are mass graves outside the cathedral for your visits.
Nyanza Genocide Memorial Site
The Nyanza genocide memorial is located on the grounds of Kigali's Ecole Technique Officielle in Kicukiro, Kigali city. This is frequently used as a location for the annual genocide commemorations in April. It contains the graves of almost 10,000 genocide victims who were abandoned by Belgian UN peacekeeping personnel as the slaughter escalated. The UN soldiers abandoned these Tutsis in the hands of their slaughter by failing to transport them to the safety they were seeking, a tragic story of bureaucracy.
Bisesero Genocide Memorial Site
Bisesero genocide memorial site is located 60 kilometres from Kibuye, Rwanda, and it is estimated that 40,000 people died here. This genocide memorial monument tells the narrative of the Tutsi's struggle against their Hutu assailants in the highlands of Bisesero, where they utilized stones and sticks to repel the Hutu invasion.
Ntarama Genocide Memorial Site
The genocide monument in Ntarama is about an hour's drive from Kigali. It is the site of a former Catholic church where 5000 people were slaughtered. Because it was a little rural parish, it is substantially smaller than the other church genocide memorial monuments. The Tutsi, like the others, came here for safety, expecting it would be safe, but were surprised by attacks by Hutu militias, who gained entrance to the structure by removing bricks one by one.
Nyarubuye Genocide Memorial Centre
The Nyarubuye genocide memorial site is a Catholic Church located 140 kilometres from Kigali, where 2000 Rwandans were slaughtered. It is claimed that Sylvester Gacumbitsi, the district's former mayor, was engaged in the distribution of weaponry and urging Hutu's to use rape to maim and murder Tutsi's. Unlike the genocide memorial sites at Ntarama and Nyamata, Nyarubuye was converted into a church and is now utilized by locals, with a memorial centre close to it.