The 5 Eastern Black Rhinos Introduced in Akagera National Park
The 5 Eastern Black Rhinos Introduced in Akagera National Park: Akagera National Park is one of the big national parks in Rwanda with a vast variety of wildlife. This national Park attracts thousands of visitors annually and has been one of the success stories for the Rwanda Tourism industry. Akagera National Park is located in the east of Rwanda near the border with Tanzania. Together with Nyungwe National Park and Volcanoes Park in Rwanda, these national parks have contributed a lot to the growth of Wildlife Conservation & the tourism industry.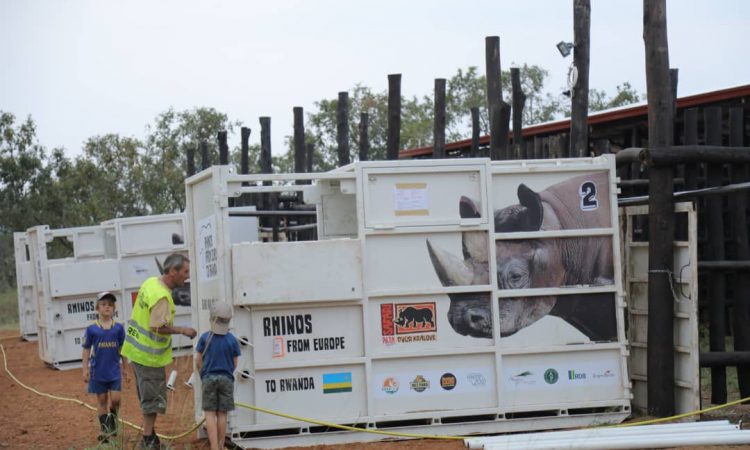 As time goes by, Spices have been added to the tourism and the latest one being to Akagera National Park and this is the introduction of 5 Eastern Black Rhinos which are meant to boost the wildlife species in Akagera. This is a bigger reason for guests to engage and visit Akagera National Park for its expanded variety of wildlife species. It is no longer history to move the most critically endangered eastern black rhinos from one continent to another (From Europe to Africa).
On 23rd, June 2019 the largest ever translocation of endangered species of 5 eastern black rhinos happened. The rhinos were born and bred in the Czech Republic zoo and were transferred to africa having arrived safely to their new home which is Akagera national park. It took them 6,000km to reach in Rwanda from Europe ( the Czech Republic in Particular ).
The 5 eastern black rhinos who were introduced in Akagera, belong to a critically endangered subspecies and they include three females and two males. These rhinos are named as Manny, Jasiri, Jasmina, Mandela and Olmoti. They are given names so that the travelers who visit them in the national park can be able to relate with them for their behaviours. For now they belong to Akagera national park after the 19 that were translocated from South Africa in 2017. 
Only 5,000 black rhinos and 1,000 Eastern black rhinos are still remaining on the continent of Africa. 
Recently it was so hard to spot these endangered species during the game drive in Akagera national park, but now the number is increasing it will be more possible to spot them which will boost the wildlife species in the park. 
This translocation of the 5 Eastern Black rhinos to Rwanda has happened right after the one which saw another bunch of black rhinos transferred from South Africa with lions. This has been a success because the lions in Akagera have also increased on a rapid growth in number. Now the Akagera national park has the big five animals which boosted the number of visitors in these past few months. The big 5 animals of Africa include Lions, Elephants, Rhinos, Leopards and Buffalos.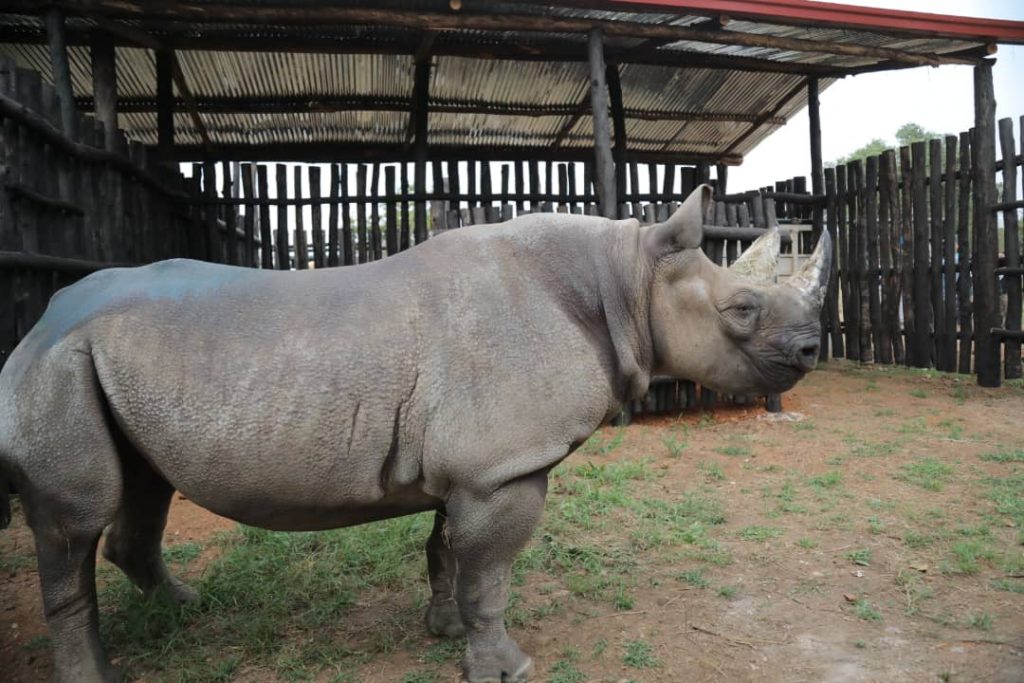 This is good news for Rwanda and for wildlife conservation because these rhinos are safely returning to their natural habitat where they can grow and expand in number so that their species can live on for a longer period of time. Therefore visit Rwanda and be able to Explore Rwanda on Tours of wildlife.