Activities in Mgahinga Gorilla National Park in Uganda: Mgahinga Gorilla National Park is located in the wonder-filled hamlet of Kisoro, amidst the majesty of three Virunga Volcanoes. The Park is a mash-up of rain and bamboo forests, golden monkeys, and silverbacks, and it is aptly termed as "the site where Gold meets Silver." The park may be reached by road or by plane from Entebbe to the Kisoro airport. Mgahinga Gorilla National Park, bordered to the south by Rwanda and to the west by the Democratic Republic of the Congo, offers a hidden invitation to go beyond these borders. Its position is especially advantageous for those travelling in from Rwanda or returning from an expedition at the Park.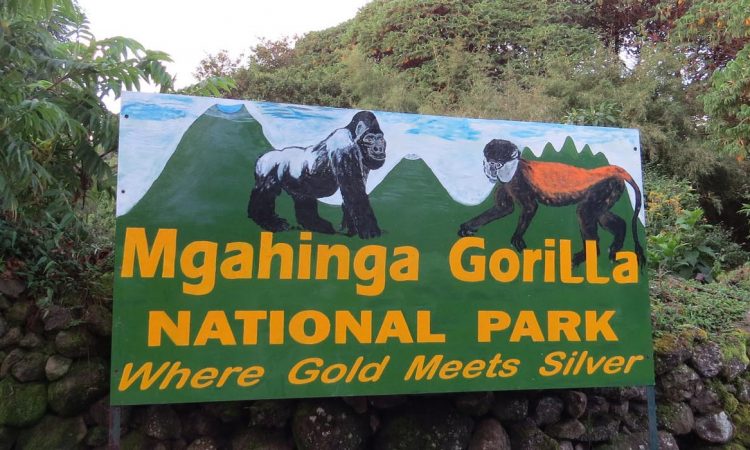 The park was designated as a national park in 1991 to protect the region's endangered mountain gorillas, which live in the deep woods. The Uganda Wildlife Authority, which reports to the Ministry of Tourism, Wildlife, and Antiquities, manages the national park.
Uganda's Mgahinga gorilla national park is located in the Virunga Mountains and includes three extinct volcanoes: Gahinga, Muhabura, and Sabyinyo Mountains. The national park's elevation spans from 2,227 to 4,127 meters above sea level.
This national park borders Rwanda's Volcanoes National Park and the Democratic Republic of the Congo's Virunga National Park. Mountain gorillas and golden monkeys are uncommon and endangered species found in the park.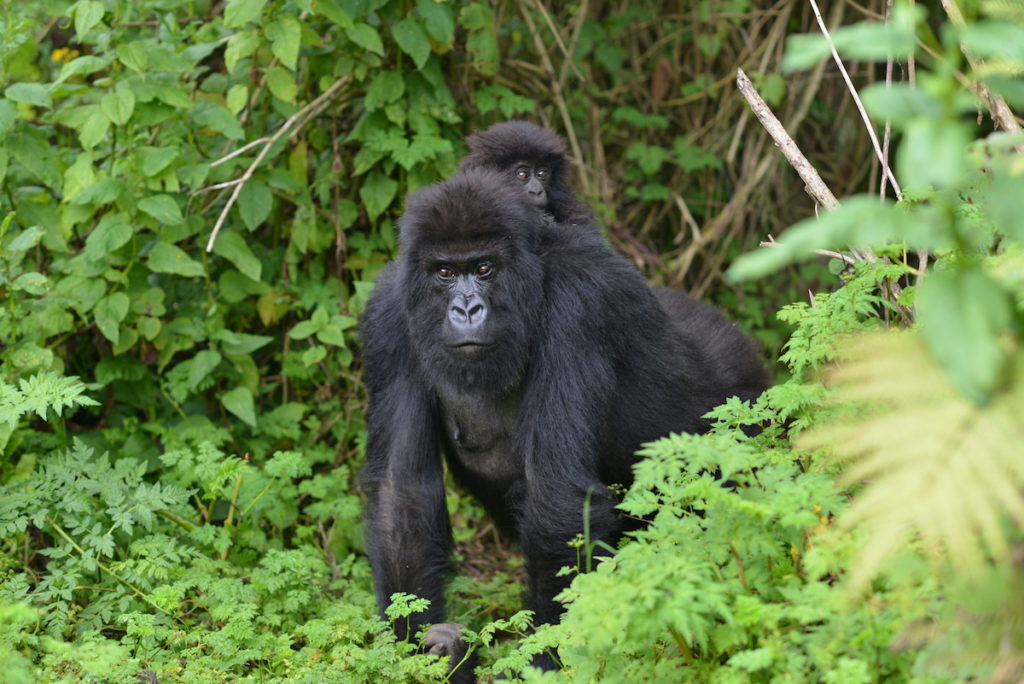 Between 1930 and 1950, the national park was a game reserve, although a portion of it was converted to farming at the lower altitudes. By 1989, the majority of the individuals who lived within the park had been transferred to regions outside the park.
Activities in Mgahinga Gorilla National Park in Uganda.
Volcano Hiking / Mountain Climbing
The terrain of Mgahinga Gorilla National Park contains something that your eyes will not miss: volcanoes, three of them! They are part of the Virunga Ranges, which are situated in Rwanda, the Democratic Republic of the Congo, and Uganda. Each of these mountains' names is a direct translation: Sabinyo means "Old man's teeth," Gahinga means "pile of stones," and Muhavura means "guide." Mount Muhavura is the tallest of them all, providing a view of the other Virunga Mountains from its summit. It may be seen from as far away as Kisoro town and is appropriately named the guide since it leads to the rest of the mountains in the ranges.
Mount Sabinyo is a doorway to Rwanda and the Democratic Republic of the Congo while in Uganda; at its top, you are geographically standing in Rwanda, Uganda, and the Democratic Republic of the Congo all at the same time! The path to Sabyinyo's top is covered in mushy vegetation, which can be mitigated by clothing adequately and using waterproof hiking boots. Climbing Mount Gahinga, on the other hand, necessitates a journey through a bamboo forest. As long as you are in decent physical form, you can climb all three of these mountains in a single day to their peaks.
Gorilla Trekking
Mgahinga Gorilla National Park is Uganda's second gorilla trekking destination, behind Bwindi Impenetrable National Park. The national park now has two habituated mountain gorilla groups: the Nyakagezi and Hirwa gorilla populations. The Hirwa gorilla family has just relocated from Rwanda's Volcanoes National Park. Tourists visiting Mgahinga can also monitor this group, and the cash generated by visitors hiking these gorilla groups is split evenly between Rwanda and Uganda.
Every day at 8 a.m., gorilla trekking in Mgahinga National Park begin at the tourist center in Ntebeko. Visitors should be at the park by 7 a.m. for a briefing from the park's senior ranger. A permit to go gorilla trekking in Mgahinga Gorilla National Park costs USD 700 per person.
Trekking gorillas in Mgahinga is simple since hikers may readily find a gorilla group. Gorilla trekking excursions in the park are conducted in groups of no more than eight people, and tracking can last between 2 and 5 hours. When tourists identify a gorilla family, they are only permitted an hour to spend with the gorillas. Make sure you have your camera ready since you don't want to miss this opportunity.
Golden Monkey Trekking in Mgahinga Gorilla National Park.
You may kill two birds with one stone by using your gorilla trekking knowledge to travel golden monkeys at the same time. Because these monkeys are tiny and swift, golden monkey trekking is an energetic activity. The activity lasts roughly 4 hours every session, during which you may see and photograph the monkeys before returning to your lodge or camp. The habituated family of these monkeys is around six in number, and they have grown affectionate and less evasive of human presence in their sanctuary as a result of the habituation process.
The path you take to discover the monkeys may be similar to the path they follow in search of fresh bamboo branches; a trek through the bamboo forest. Remember to bring your camera to capture your golden monkey adventure memories, binoculars for impromptu bird watching, and proper hiking clothing such as waterproof hiking boots, gloves, a long-sleeved shirt, and a rain poncho.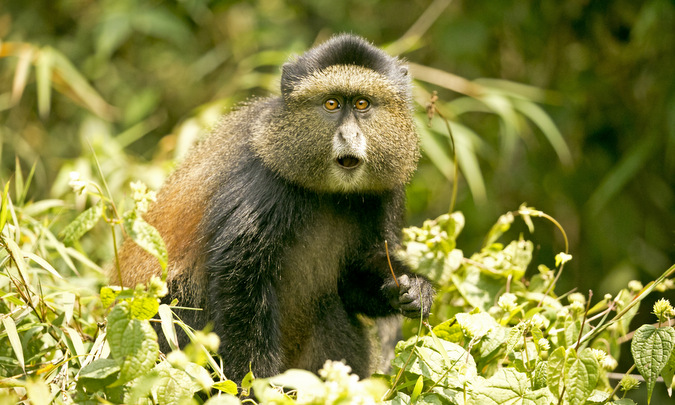 Birding in Mgahinga Gorilla National Park.
The national park in south-western Uganda is good for birding enthusiasts. The park has around 390 bird species, which visitors may see during a bird watching session. Visitors to Mgahinga can see birds such as the Olive Thrush, Brown-crowned Tchagra, Bronze Sunbird, Regal Sunbird, Rwenzori Batis, and Blue-headed Sunbird, among others. The park's birding activities cost USD $30.
Batwa Trail Experience in Mgahinga Gorilla National Park.
Cultural tours such as the Batwa Trail Experience in Mgahinga Gorilla National Park allow tourists to meet with local and indigenous tribes such as the Batwa who live within the park. Visitors learn a lot about the culture, history, and daily lives of the locals through such cultural interactions. Visitors are also delighted by local acts and traditional storytelling.
Visitors who want to experience a cultural contact at the park must take the Batwa Trail. Visitors can meet the Batwa people, also known as pygmies. The Batwa have lived in forests in Mgahinga Gorilla National Park's woodlands for millennia and are well-known hunters, gatherers, and ferocious warriors.
Contact Explore Rwanda Tours to book your golden monkey or gorilla safari to Mgahinga Gorilla National Park.