Have You Tried Hot Air Balloon Tours in Rwanda's Akagera National Park? : On January 17, 2022, Royal Balloons launched its first hot air balloon flights in Rwanda's Akagera National Park. Royal Balloon Rwanda is pleased to announce the start of its operations in Rwanda by providing the country's first hot air balloon experience in Akagera National Park, in collaboration with the Rwanda Development Board and Akagera Management Company.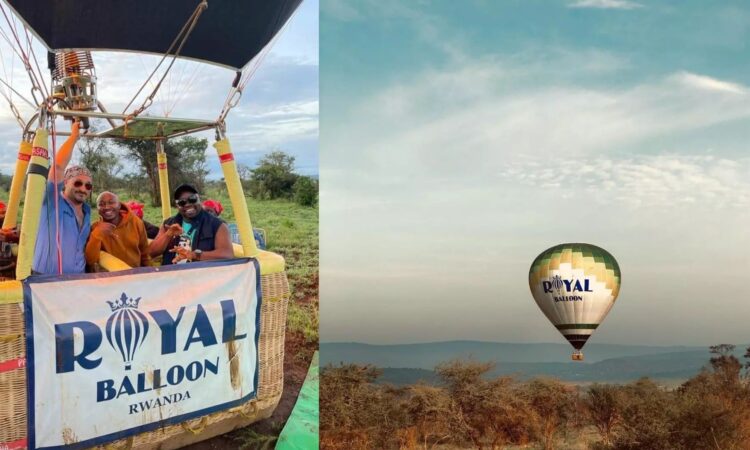 Royal Balloon Rwanda operates two hot air balloons, each of which can carry four to six passengers. The Hot Air Balloon soars to heights of up to 1000 meters over the park's stunning savanna-covered landscapes, which are home to the big five – elephants, rhinos, lions, leopards, and buffaloes – as well as a variety of other animals.
Hot air balloon flights to Akagera National Park are yet another thrilling addition to Rwanda's adventure tourism offerings. It also provides Rwanda with the potential to continue establishing new alliances and growing tourism industry investments in order to fulfill visitor needs while also contributing to conservation in a sustainable manner.
Royal Balloon Rwanda's Managing Director, Atilla Turkmen, was delighted to join forces with Akagera Management Company to launch hot air balloon flights in Akagera National Park. The action exemplifies how conservation may improve both the natural environment and the lives of humans who live nearby.
Hot air balloon rides in Rwanda's Akagera National Park will provide tourists a fascinating new viewpoint on the park's beautiful and diverse landscapes while also contributing financially to the park's conservation. Furthermore, the activity has created new employment and revenue sources in the neighboring communities.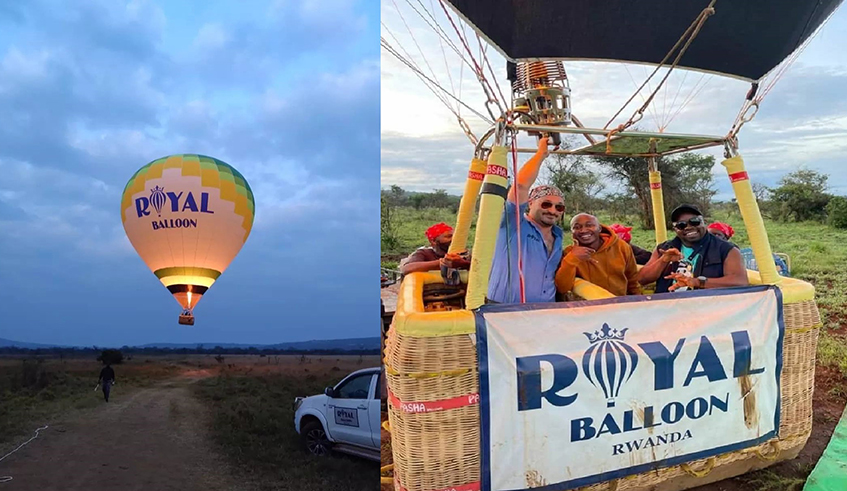 Royal Balloon Rwanda is a tourist company that has been in business for almost 30 years. It runs hotels in Turkey and hot air balloon rides in various natural places around Eastern and Southern Africa. Countries have used this strategy to vary tourist itineraries and lengthen visitors' stays.
Why you should book a Hot Air Balloon Tour in Rwanda.
Your voyage begins when you arrive at the take-off spot in Kayitaba, which is only a 5-minute drive from the Akagera National Park's South Entrance gate.
Visitors taking a hot air balloon ride in Akagera National Park should come by 5:15 a.m. at the take-off spot (this time will be altered depending on dawn time). Workers from Royal Balloon Rwanda will meet you and provide information as you watch the hot air balloon being prepared. While you enjoy your early morning coffee and snack, our skilled pilots begin to inflate the balloon, providing you with the opportunity to capture breathtaking photographs.
The experience finishes, as is customary with hot air balloons, with a champagne celebration after landing and the delivery of a flight certificate signed by our pilots as a remembrance of this fantastic day. Due to the cool temperature, guests are urged to wear covered shoes and bring a coat.
Other Places to Visit in during your Rwanda Safari.
Visit Kigali Genocide Memorial Center
It's hard to think that only a few decades ago, Rwanda was in the grip of a genocide that murdered over 800,000 people in only 100 days. The country has come a long way since the horrible massacre, but the impact of recent history has left an imprint on the lives of regular people and future generations.
Chimpanzee and Canopy Walk in Nyungwe National Park.
One of Africa's most important forest protection areas, Nyungwe Forest National Park, is home to a spectacular array of biodiversity, including 1,068 plant species, 322 bird species, and 75 mammal species. The bulk of visitors come to this jungle to observe chimps that have been socialized by park rangers. This animal encounter is less expensive than gorilla trekking, but it is no less incredible.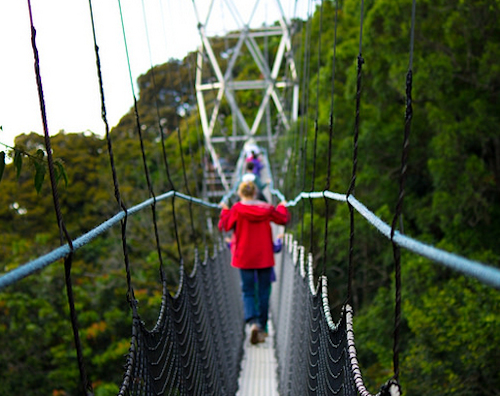 The park also boasts the only canopy walk in East Africa, which is roughly a 90-minute hike from the Uwinka Visitor Center. You'll walk across a 91-meter-long suspension bridge that dangles more than 50 meters above the lush rainforest, providing a dizzying view of the distant trees and mountains.
Track Mountain Gorillas in Volcanoes National Park.
Gorilla trekking in Volcanoes National Park is the most popular activity in Rwanda. This Rwandan national park, which borders Uganda and the Democratic Republic of the Congo, is home to a growing population of critically endangered mountain gorillas. Experts estimate that there are around 600 gorillas in the park, a significant increase over the 240-250 animals there in 1981.
To see one of the 18 habituated mountain gorilla families, you must obtain one of the limited number of $1,500 day hiking licenses. The most practical alternative is to engage a reputable tour operator who can also arrange transportation from Kigali to the park headquarters, Have You Tried Hot Air Balloon Tours in Rwanda's Akagera National Park?.
The trek often lasts four to eight hours, with the most of the time spent traversing exotic bamboo woodlands, wild meadows, and swampy areas. Guides from Rwanda's Volcanoes National Park will eventually take you to one of the habituated gorilla groups. You'll spend an hour observing the animals feed, care for their young, and socialize.
Explore Lake Kivu
After all of your outdoor adventures, you'll be ready to relax, and there's no better place in Rwanda to do it than Lake Kivu. The largest lake in Rwanda is a 2,700-square-kilometer emerald-green paradise surrounded by misty mountains.
Take it all in from Rubavu, a tourist town on the northern shore of Lake Kivu. It has a lively waterfront, a sandy beach, and lovely resorts. You may go even closer to the landscape with Explore Rwanda Tours. We can arrange for a breathtaking sunset kayak tour on Lake Kivu with singing fisherman, as well as multi-day paddling expeditions that will take your breath away.
View Wildlife in Akagera National Park.
The Akagera National Park, two and a half hours from Kigali, may satisfy tourists' urge to go on Rwanda safari. Thanks to the African Parks organization, Akagera and its species have recovered from near extinction during the Rwandan genocide. The 1,140-square-kilometer region (one of Central Africa's largest protected wetlands) is home to all five Big Five species, as well as numerous birds and antelope.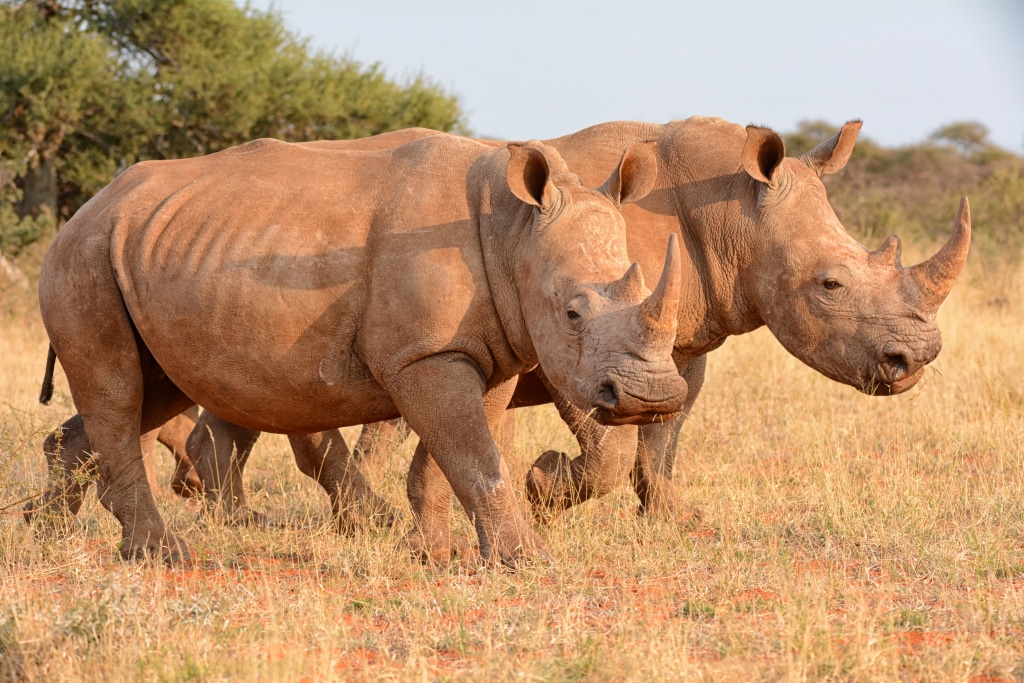 To see a lion or rhino, you'll need a lot of luck—conservationists are still working to improve their numbers, and there aren't many in Akagera right now. You'll have no trouble spotting zebras, hippos, Nile crocodiles, elephants, and giraffes on a self-drive safari. The landscape is as lovely as the creatures who inhabit it. The scenery will vary considerably as you go from savannah plains to marshes and lakes.