Primate Safaris in Rwanda  : While visiting Rwanda, there are a number of rewarding tourism activities that you will get to take part in  for an amazing safari experience for instance the Rwanda genocide tour which will give you the chance to find out the causes of the Rwanda genocide, the events that led to the dark period in the country as you visit the different genocide memorial museums in Rwanda like the Kigali genocide memorial museums, you can also participate in the cultural tours in Rwanda where you will visit the different cultural villages like the iby'iwacu cultural village, you can also take part in the game drives in Akagera national park, the boat cruise on lake Ihema, the canopy walk in Rwanda and many other activities. Although many travellers that come to Rwanda to participate in the different activities as listed before the primate safaris are among the different tourism activities during your Rwanda tour that you should not miss out for an amazing experience among the different activities you can take part in here are the most rewarding that you should not miss out on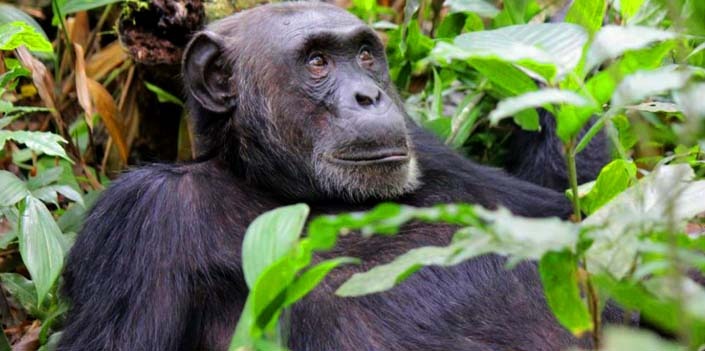 Gorilla trekking
Gorilla trekking is among the most famous primate safaris in Rwanda that travellers from around the world come to take part in. during the activity, you will get to observe the mountain gorillas in Africa and endangered species endemic to the Albertine rift. During your gorilla trekking experience in Rwanda, you will get to hike the Virunga mountains in Rwanda namely mount gahinga, mount sabyinyo, mount muhabura, mount bisoke and mount karisimbi which will give you access to the habituated families in Rwanda.

While you hike the Virunga mountains in Rwanda, you get to watch a number of rewarding attractions in the park like the Albertine endemic bird species like Pockefellers's sun bird, Chapin's flycatcher, Rwenzori Batis, strange weaver, red throated alethe numerous primates and a number of rewarding views like the twin lake in Rwanda that is lake Burera and lake Ruhondo, you will also watch rewarding views of the largest fresh water lake in Rwanda lake kivu. When you get to the gorillas, you will spend one hour with them observing their behaviour in the wild, taking pictures for an amazing safari experience. In volcanoes national park you can also participate in a number of other activities that you can tailor with your gorilla safaris in Rwanda and these include dian Fossey hike which will help you understand more about the woman that made gorilla trekking in Africa quite possible.
Chimpanzee trekking
Chimpanzee trekking in Rwanda will give you the chance to observe the habituated chimpanzee troops in the wild for an amazing primate safari experience. Chimpanzee trekking in Nyungwe national park is either carried out in Nyungwe forest or cyamudongo forest which will give you the chance to spend one hour with the chimpanzee troops taking their pictures and observing their rewarding features. Among the different features that you will get to observe about the primates include the fact that during ovulation, the adult females can be seen having red swellings at the bottom which is a sign that they are ready for mating and you can see a number of males in the group trying to mate with the females, you will also get to watch how the chimpanzees construct their nests for overnight stay.
Golden monkey trekking
Golden monkey trekking in Rwanda will give you the chance to explore a number of rewarding features of the golden monkeys in the wild to make your primate safaris in Rwanda quite memorable. Just like gorilla trekking in Rwanda, while accessing the golden monkey troops in the park, you will access the habituated golden monkey troops by hiking the Virunga mountains in Rwanda where you will access the golden monkeys which you will spend one hour with observing their behavior in the wild as well as taking pictures of their activities in the wild.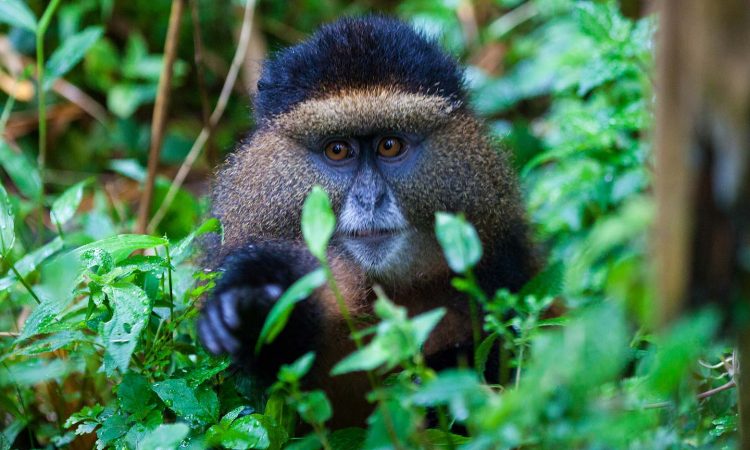 Monkey trekking
Monkey trekking should also not miss out on during your primate safaris in Rwanda which will give you access to watch a number of different primate species in Rwanda to help you watch a variety of primates. Some of the different primates that can be seen include; the Hamlyn's monkey, the black and white colobus monkey, dent's monkey, vervet monkey, Mona monkey, red tailed monkey among other monkey species that can be seen when you embark on monkey trekking in Nyungwe national, monkey trekking in volcanoes national park to make your Rwanda safari tour quite memorable.