Primate Safaris in Nyungwe National Park
Primate Safaris in Nyungwe National Park are the most selling activities that travelers engage in when they visit Nyungwe National Park. Nyungwe national park is known for its Rwanda chimpanzee tours and having the high numbers of the different species among the national parks in Rwanda.  The park has over 1000 chimpanzees which makes it the ultimate primate destination in the country because the chances of seeing the primate species are high. In the park you will also get to see a number of different primate species in order to have amazing primate safaris in Nyungwe National park where you will get to see a number of primate species as you  participate in a number of activities as explained below;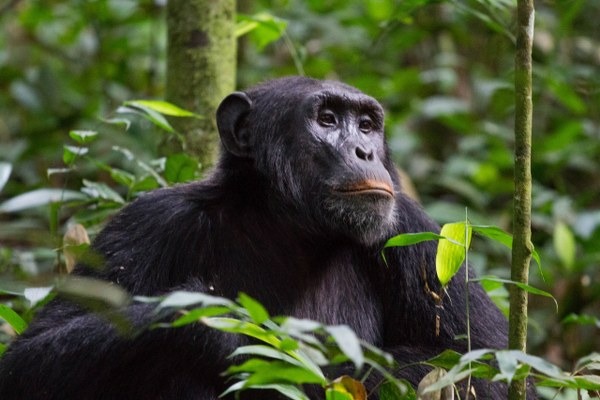 Chimpanzee Trekking
In Nyungwe National Park, there are over 1000 chimpanzees that can be seen in the forest of the park. For tourists interested in participating in chimpanzee trekking, they will have the chance to track one of the two habituated chimpanzee troops that is one from cyamudongo forest and the other in Nyungwe forest but regardless where you carry out your racking experience, you will have an amazing time.
The activity in the park starts as early as 7 am where you are expected to be at the Uwinka reception area for a briefing session before you take part in the activity. During the briefing sessions, you will be told the guidelines to follow during chimpanzee trekking in order to avoid any accidents in the park. After the briefing session, you will then head to the forests to track the playful primates, you will hear loud hoots and claps as you get close to them and you will be entertained by their playfulness while you get in contact with them and you will have the chance to spend some time with them understanding their behavior in the wild which will be quite memorable for you.
Guidelines for Chimpanzee Trekking in Nyungwe 
You should  keep a distance away from the primates to avoid contraction of diseases to the primates
While taking pictures of the primates it is advisable to avoid using a flash that can scare the primates which can lead them to be aggressive.
Littering in the park during chimpanzee trekking is highly prohibited because it can cause accidents  to the primates
Feeding the chimpanzees your packed food is highly prohibited because it can make the primates sick which is a threat to them.
Unnecessary movements during contacts with the primates should be avoided
Unnecessary noise should be avoided because it can scare off the primates.
You should always follow the lead of the guide to avoid any accidents in the park since the primates are wild animals, they can easily attack you.
Monkey Trekking
Nyungwe national park houses a number of monkey species that can be tracked while in the park to have an amazing time while carrying out your Rwanda tour. Among the different monkey species that can be seen in the park include Dent's Mona Monkey, De Brazza's monkey, Olive baboon, Red colobus monkey, Grey-cheeked Mangabey, Hamlyn's Monkey, Blue Monkey, black and white colobus monkeys among other monkey species. This will ensure that you have an a amazing time while in the park and have the ultimate primate safaris in Nyungwe National Park.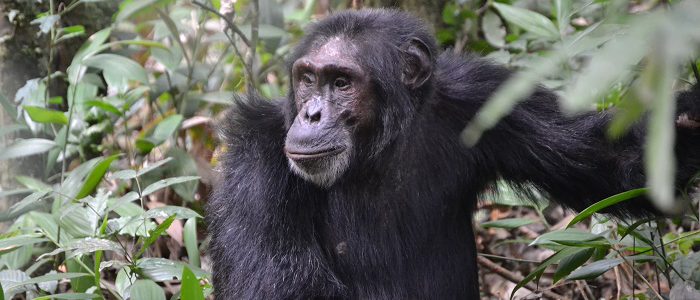 Other than primate safaris in the park, you can participate in the different activities like;
Hiking trails in Nyungwe National Park
There are a number of hiking trails in Nyungwe national park that tourists can hike to see a number of attractions within the park, for instance, the Isumo waterfalls hike where you will access the Isumo waterfalls, karamba birding trail for birding where you will see a number of bird species among other hiking trails within the park
Canopy walk
Tourist can also participate in canopy walk where they will get to walk along East Africa's only canopy walkway to have amazing views in the park and see a number of attractions like primate species like chimpanzees, different monkey species swinging in the tree branches among other attractions to make your experience in the Nyungwe national park memorable.
The park is a home to over 300 bird species which makes it a birder's paradise. Among the different bird species that can be seen in the park include; Rockefellers' sunbird, Chapin's flycatcher, Rwenzori Batis, strange weaver, red-throated alethe, blue turaco, Ross's turaco, coqui Francolin, long-tailed cisticola, bubbling cisticola, Miombo wren warbler, Chubb's cisticola, and other bird species to make your Nyungwe national park tour memorable.