Birding in Rwanda
Birding in Rwanda is another tourist activity in Rwanda that travelers would enjoy to engage in as they Explore Rwanda on amazing safari tours.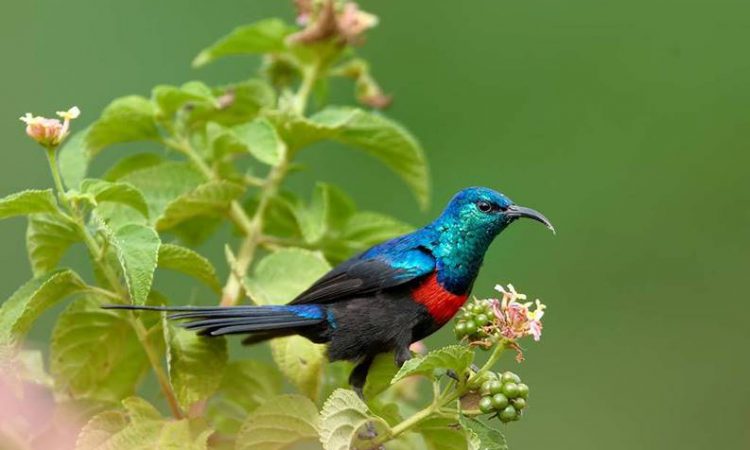 Birding destinations in Rwanda
Nyungwe national park

Volcanoes national park

Akagera national park

Lake kivu

Nyabarongo wetlands

Nyarutarama Lake

Nyabarongo Wetlands

Rugezi marsh
Rwanda is famous for the gorillas trekking and golden monkey trekking that can be carried out in Volcanoes National Park when it comes to wildlife safaris but what travelers are forgetting is the fact that however much Rwanda is a small country, it offers the best packages to ensure visitor satisfaction.
Some of which may include the Rwanda cultural tours where you will visit important cultural sites in Rwanda in order to learn about the culture of the people in the country, for instance, the evolution of their dress codes, food and so on. Rwanda genocide tours can be carried out in the town of Kigali City and surrounding areas. Rwanda chimpanzee tours, theses can be carried out in Nyungwe national park the primate paradise in the country which will offer the views of other primates like the colobus monkeys and so on. The Rwanda gorilla tours where you will get to know the facts about the gorillas as you visit the different gorilla families in Rwanda.
Among the different packages the country has to offer, birding in Rwanda is another package that should not miss out because it's an amazing experience that will leave you wanting more because of the many experiences that are offered to ensure that your birding desires are fulfilled. In Rwanda, there are 600 bird species that have been recorded which is quite an impressive number for a small country like it.
If you're interested in birding, the country offers different spots where you can see different bird species both endemic and migratory species all in the same area which is quite fascinating and satisfying for birders in the country. Birding in Rwanda can be carried out in different national parks, around the lakes throughout the country and many other areas that are listed below;
Nyungwe National Park
Nyungwe national park declared by the birdlife international as anis Important Bird Area and this makes it the one-stop area for birding in the country. The park is famous for its numerous 13 primate species including chimpanzees that are over 500 in number with different groups of habituated groups, black and white colobus monkeys, l'hoest's monkey, grey-cheeked Mangabey, red tailed monkey and so many more. The park in east Africa can be compared to Kibale national park where primate safaris can be carried out in Uganda.
Nyungwe National Park is a birding heaven that a birder can visit to see the 322 bird species where you will have a chance to see the endemic Rwanda bird species like the red collared babbler. Other bird species that can be seen in the park include;  25 endemic species of the Albertine Rift, like Pockefellers's sunbird, Chapin's flycatcher, Rwenzori Batis, strange weaver, red-throated alethe among other bird species. You can also have a chance to see 11 species of the Guinea Congo Forest biome, and a number of other bird species like the blue turaco, Ross's turaco, coqui Francolin, long-tailed cisticola, bubbling cisticola, Miombo wren warbler, Chubb's cisticola among other the bird species. There are numerous trails in Nyungwe national park where you can go birding in the park for instance on the igishigishigi trail where you will find the canopy walkway where a number of bird species can be seen lining up the metal rod of the walkway.
Volcanoes National Park
Volcanoes National park is known for its Rwanda gorilla tours, golden monkey trekking and the virunga mountain hike where the famous virunga mountains can be hiked in the country. 
The park is one of the most famous if not the famous gorilla destination in Africa with the history attached to it in terms of conservation of the mountain gorilla species which were spearheaded the late Dian Fossey who established her gorilla research station to ensure conservation of the endangered species and because of her efforts, today volcanoes national park is getting foreign exchange through tourism with a number of tourists flying into the country in order to participate in gorilla trekking in Rwanda.
This has sidelined birding in the park because most travelers come for the Rwanda gorilla tours. However this does not mean that the activity is ignored completely because the park offers the best birding experiences with the numerous bird species that can be seen include; the long-crested eagle handsome Francolin, Rwenzori Batis Dusky turtle love, paradise flycatcher, archer's ground robin, African Rwenzori, double collared sunbird, marsh harrier, Ruwenzori turaco, common moorhen Ruwenzori nightjar, grey throated tit, the dusky crimson wing, red-faced woodland warbler, etc.
Akagera National Park
Akagera national park is one of the most interesting national parks that a tourist interested in birding should not miss out on their birding safaris in the country. The national park is a home to all the big five animals that is the lions, elephants, rhino, leopard and the buffalo all of which can be seen in the same place which is quite hard to see the animals but come to the park and experience the most interesting game drives.
The park is characterised with a number of drainage features/ systems like swamps, lakes, rivers and a number of other drainage features that are attract a number of water birds and other bird species like African Darter, African Wattled Lapwing, Blue-cheeked Bee-eater, Common Squacco Heron, Crowned Lapwing, Eastern Grey Plantain-eater, Great Egret etc
Lake Kivu
Lake Kivu offers the most amazing boat cruises in Rwanda where you will have a chance to see a number of attractions including the elephants, crocodiles sunbathing and a number of other animals but important to note about the boat cruises is the fact that you will have a chance to see a number of bird species therefore combining boat cruises and birding on your trip to the lake. Some of the bird species that can be seen include; White-breasted Cormorants, Pied Kingfishers, Osprey, Double-tooth Barbet, Yellow-bellied Waxbill, Familiar Chat, Brown-throated Wattle-eye and Spot-flanked Barbet. With a number of bird species that can be seen while participating in the boat cruise and along the shores of the lake as you feel the breeze going through your hair it offers relaxing trips.
Rugezi Marsh
Your birding adventure in Rwanda can also lead you to the Rugezi marsh, the marsh is also an important bird area recognized by the birdlife international and it is characterised with a number of bird species that can be seen while birders visit it. You will find fascinating details about the marsh including the 43 bird species that are found with in it, for example, the Grauer's swamp warbler and the white-winged swamp warbler which is unusual for the birds to live in the same area.  Other bird species include; Carruthers's cisticola, white-winged scrub-warbler, slender-billed starling, baglafecht weaver, Yellow-browed citril, papyrus canary, thick-billed seedeater hat can be seen in the marsh. Aside from the marsh being a great birding spot, it is also a great area for botanists interested in understanding the plant life of the marsh which is rich and plenty.
Kigali City
To many people when they think of Kigali city, what comes to mind is the Kigali genocide memorial museum or the Rwanda genocide tour but today the city not only offers the best 1994 Rwanda genocide tours but also the  Kigali city tour where a number of activities can be carried out. Among the attractions that Kigali city has, there are a number of birding spots that will be thrilling to birders that are interested in having the best birding experience while in the country. The following are some of the areas that one can visit while in Kigali city.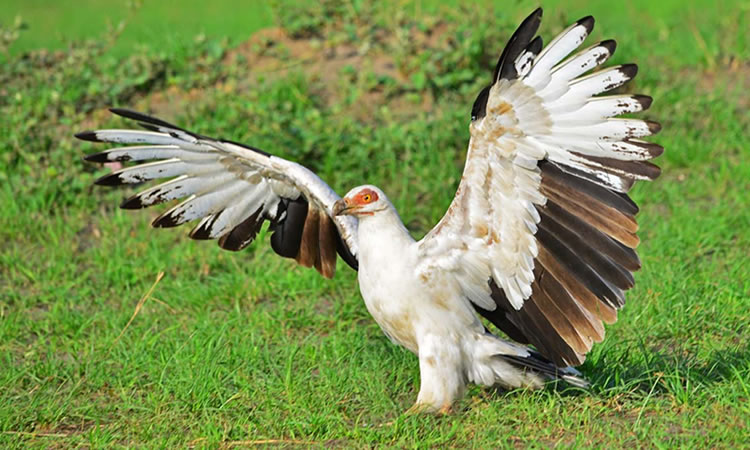 Nyarutarama Lake
The lake is located near the Kigali golf course where you can choose to have some leisure after you are done with your birding activity. There are many trails to the lake which lead you through a number of birding spots where you can have a chance to see a number of bird species. Near the lake, you will be able to see a number of acacia trees which the birds use as habitats and this is evident with the number of nests that can be seen in the tree branches. 
Among the bird species that can be seen include; , Red-billed Teal, Paradise Flycatcher, African Hobby African Spoonbill, Black Kite, African Fish Eagle, Pygmy Kingfisher, White-browed Coucal, Grey-capped Warbler Spur-winged Geese, Little Grebe, Common Moorhen, Hadada Ibis, White-faced Whistling Duck Black Crake, Hottentot Teal Black Egret, Cater Egret, and Black-headed Heron among others.
Nyabarongo Wetlands
Just like the Rugezi marsh, the Nyabarongo wetlands are also an important birding destination in the country that should not be missed out on in order to enjoy your birding safari in Rwanda. The wetlands attract different bird species like the endemic species, migratory bird species and also water birds can be seen in the wetlands among the bird species that can be seen include Goliath Heron Great White Egret, Cattle Egret Grey Heron, White-winged Warbler, Long-toed Lapwing Spur-winged Geese, , Little Egret, African Jacana, Papyrus Gonolek Yellow Wagtail, African Openbill, Yellow-billed Stork Common Snipe, Black-headed Gonolek African Marsh Harrier, Squacco Heron Black-headed Heron, Great Swamp Warbler and so many more.