Rwanda Airport Travel Guide: Even though Rwanda's Civil Aviation Authority identifies eight airports available to civilian flights, only two of them provide regular commercial service. Kigali International Airport (KGL) and Kamembe International Airport (KME) in Rwanda, with the former acting as the country's main international gateway.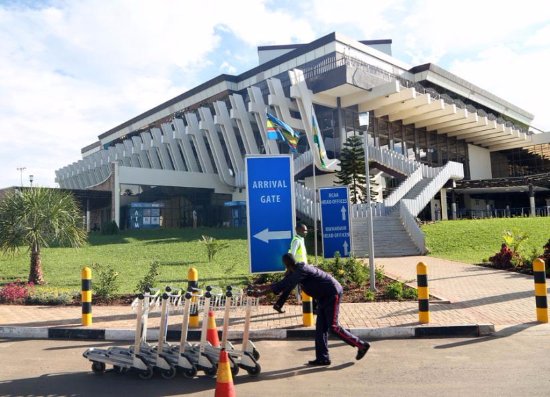 The majority of travelers will only fly into and out of Kigali International Airport and can easily drive to the country's wildlife parks including Akagera national park, Volcanoes national park, and Nyungwe forest national park. However, Rwanda's Kamembe international airport which is closest to Nyungwe national park is a viable domestic alternative for individuals with limited time and a large enough cash to consider spending a few hours on the road who wish to see sights in the country's far west. Both airports are well-maintained, with recent upgrades at both sites.
Rwanda Airport Travel Guide.
Kigali International Airport.
Rwanda's Kigali international airport is situated in the outskirts of its capital, Kigali city. This airport is best if visitors are flying internationally or flying locally to Kamembe international airport. Visitors can easily connect to Volcanoes national park in Ruhengeri which is approximately 3 hours' drive from the airport, or to Akagera national park in Kayonza which is about a 2 hours' drive from Kigali international airport.
Kigali international Airport in Rwanda is situated about 7 miles from the city center. The airport has a turbulent history, first as a key base during the Rwandan Civil War and then as the site where President Habyarimana's jet was shot down in April 1994, sparking the Rwandan genocide. Since then, it has undergone renovations worth more than $30 million in recent years, and it has earned a reputation for cleanliness and safety. Rwanda's Kigali International Airport has been named one of Africa's top airports several times.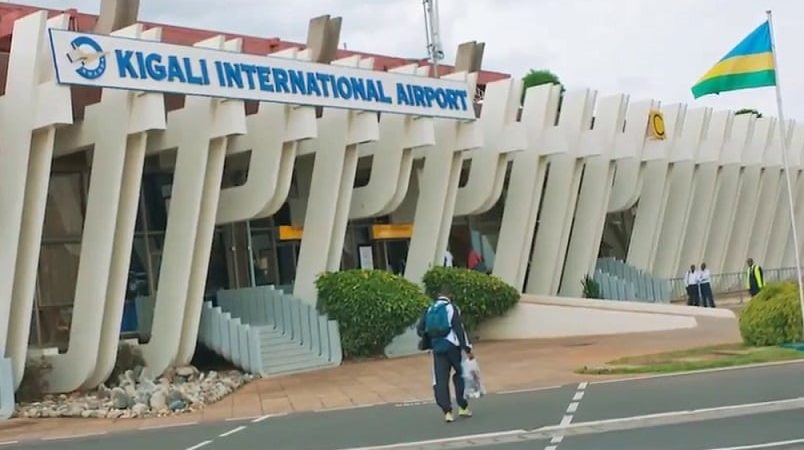 It features three terminals, three runways, and nonstop flights to 31 destinations in 21 countries as the major port of entry for foreign travelers (and the only airport that offers scheduled international flights). RwandAir, which is Rwanda's official airline, operates several of these, as well as regular flights to the country's lone domestic airport, Kamembe. Ethiopian Airlines, EgyptAir, Turkish Airlines, and KLM are among the other major airlines that fly into and out of Kigali. The latter offers the longest trip from Kigali, an 8-hour and 15-minute journey to Amsterdam.
The airport is modest by international standards, yet it has most of the amenities that travelers want. ATMs, a foreign exchange bureau, free Wi-Fi, stores offering duty-free items, souvenirs, and gadgets (including Rwandan SIM cards), a post office, and two Bourbon Coffee locations are available. For further protection, you may have your bags plastic-wrapped, and there are three VIP lounges—two in departures and one in arrivals. Access to these amenities is often restricted to business and first-class passengers travelling with certain airlines, as well as VIP cardholders.
Kamembe International Airport
Kamembe International Airport in Rwanda is strategically located north of Cyangugu in the western province of the country. This airport is best used if visitors are looking to reduce travel time (6 hours by road) from Kigali city to the western tourist destinations such as Nyungwe forest national park and Lake Kivu.
Kamembe International Airport is about 3 miles north of downtown Cyangugu, the capital of Rwanda's Western Province's Rusizi District. It is the country's only domestic airport and a perfect starting point for western tourism sites such as adjacent Lake Kivu and the capital of chimpanzee trekking, Nyungwe Forest National Park. Flying into Kamembe, for example, reduces the journey time to Nyungwe from about six hours from Kigali to less than 1.5 hours.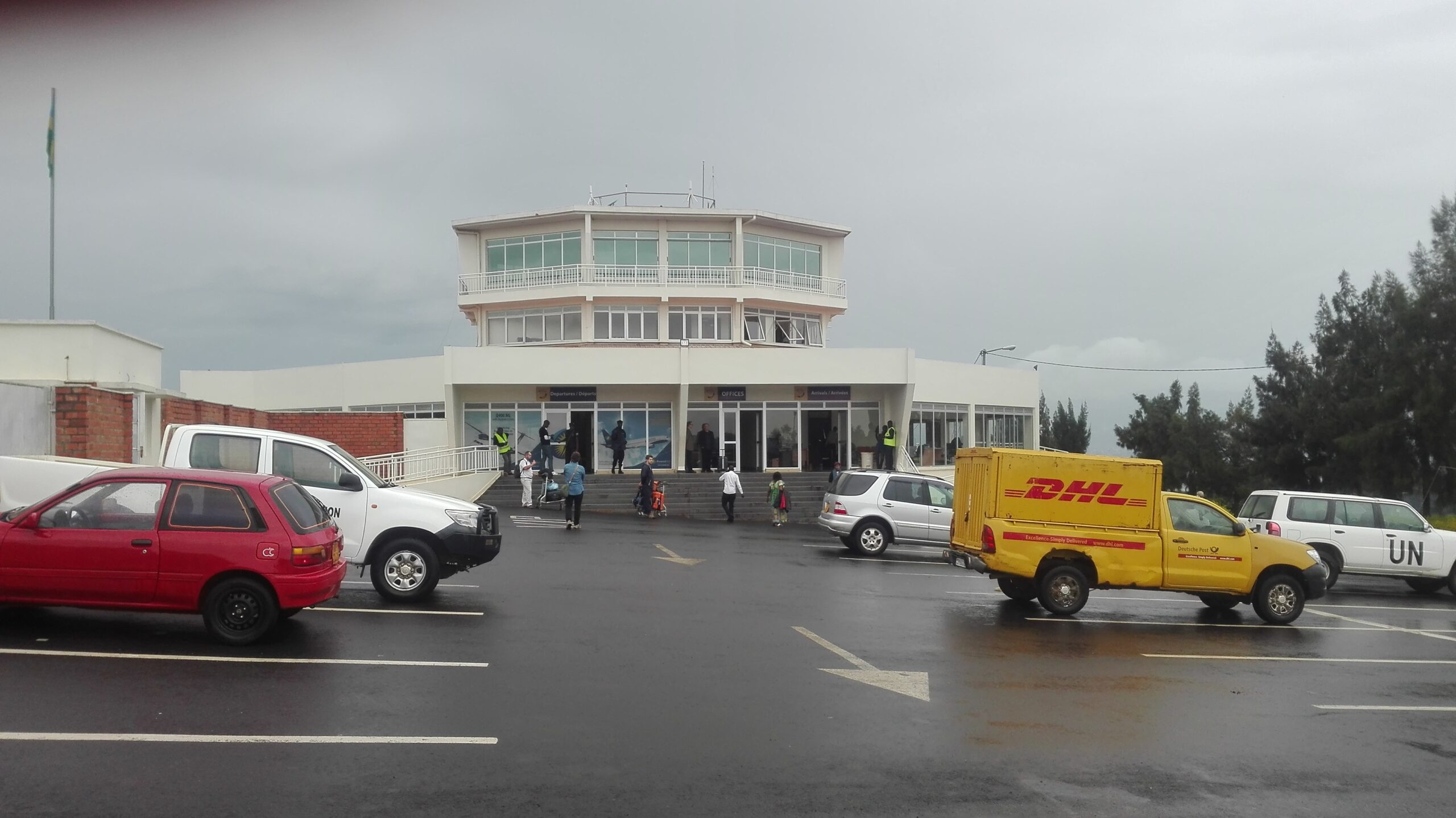 The airport has a single terminal and runway; however, it is well-maintained after repairs in 2014. RwandAir is the sole airline that operates regular flights to and from Kamembe, with seven weekly connections to Kigali. However, charter planes from neighboring countries like as Uganda, Tanzania and the Democratic Republic of the Congo can land at the airport. As a result, luxury vacationers and business people frequent the airport.
What when travelling to Rwanda.
Travelers to Rwanda require a valid passport, yellow fever card which must be valid for at least 1year. Also, for those visiting any of the national parks in Rwanda, you will need a valid PCR test if you are tracking any primates like mountain gorillas and golden monkeys in Volcanoes national park, chimpanzee trekking in Nyungwe forest national park; and a rapid test for any hiking activities or game drives in Akagera national park.
Contact Explore Rwanda Tours if you are looking to visit any of the national parks during your wildlife or gorilla safari in Rwanda.