Family Vacations in Rwanda
Family vacations in Rwanda will give you the opportunity to bond with your children as you get off your daily busy schedule to spend quality time with your entire family as you have fun. Visiting Rwanda as your safari destination will make your dreams come true when it comes to nature. With a trusted tour company, you will have the best family vacations where you will have out of the world experiences that are tailored for the whole family to ensure you have the best time in the country.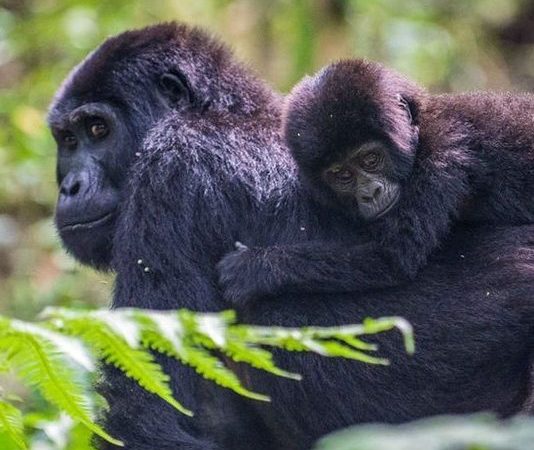 Before you visit Rwanda, you should be sure of the travel requirements necessary for travel to the country, for example, you should know the travel documents that you should take along with you, for instance, the Rwanda VISA, which is among the things to consider while on a  Rwanda tour which may involve the clothing you should wear for instance during the night, the country tends to be cold because it is mountainous therefore you should consider carrying warm clothes to provide warmth, the health necessities necessary for travel should also be considered as you travel to Rwanda with your family in order not to miss out on your adventure in the country.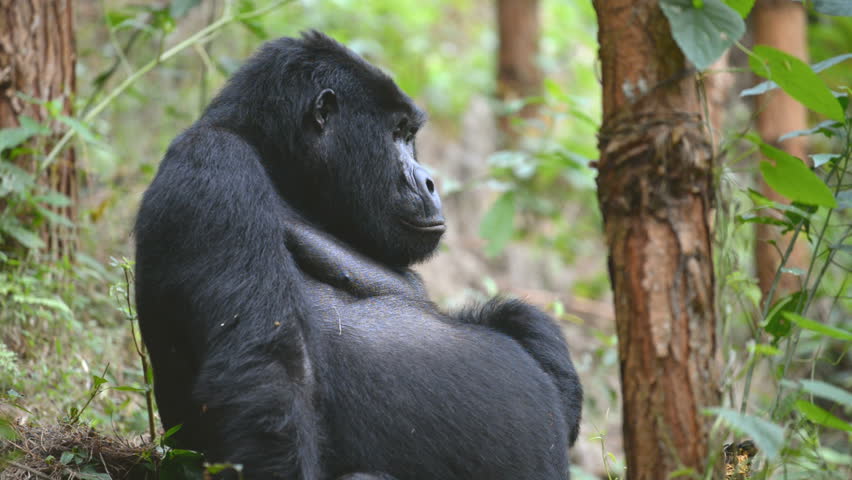 A major concern for families during their Rwanda tour may be accommodation because any parent would like to visit a country that will make them feel at home and while you plan your trip, consider that explore Rwanda is on your top list of the tour companies to help you with your travel because it has crafted the best family vacation Rwanda safaris to ensure you and your families have the best experience while you visit Rwanda. It will offer the best accommodation options that will not only be budget friends but also they will offer the best services during your vacation, they offer a variety of services that cater for the different needs of the travellers and so on. The accommodation options that will be chosen will be near to your safari destination to ensure that you minimise movement that does not involve you engaging in activities which may affect the children. 
Where to go for Family Vacations in Rwanda
In order to fully enjoy your time in Rwanda, you should properly plan what you and your family prefer to take part in to have a memorable trip. There are many Rwanda tour packages that you can choose from to fit in your planned period of time to spend in the country.  There are different Rwanda tour packages you can choose from for example the cultural packages where you will carry out the Rwanda cultural tours, adventure packages where you will participate in physically engaging activities, for example, the virunga mountains hike, carrying out boat cruise on Lake Kivu among other attractions but some of the famous activities you can participate in to have a memorable experience with your family include;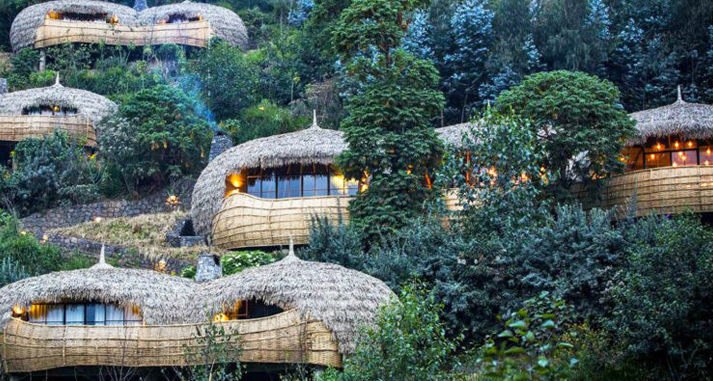 Gorilla Trekking
The activities s restricted to children of 15 years and if you have a family with teenagers, participate in the Rwanda gorilla tours n order to spend time knowing about the endangered mountain gorilla species that can be found in Volcanoes national park Rwanda which houses half of the world's remaining gorillas and more because there has been increasing number of the primates with the conservation procedures that are being carried out this can be seen during the Kwita Izina also known as the baby gorilla naming festival where gorillas that are given birth to every year, they are celebrated by carrying out festivities to celebrate the success of their conservation.
Gorilla trekking activity will give you the most rewarding experience which will involve you participate in the activities where you will hike the virunga mountains in the park namely Mount Muhabura, Mount Sabyinyo,  Mount Gahinga, Mount Karisimbi , Mount Bisoke where you will meet a given gorilla family in the park and spend an hour with them. Among the attractions that can be seen during the hike to the gorilla family include the twin lakes of Burera and Ruhondo, Dian Fossey's grave, numerous bird species and so many more.
Golden monkey trekking
This is another interesting activity that you can participate in to have an amazing time with your family. Rwanda golden monkey trekking can be carried out in the park where you will search for the beautiful primates with their golden brown fur that makes them exceptionally beautiful in order to understand their behaviour in the park. Unlike gorilla trekking, golden monkey trekking in the country is quite easy because the monkeys do not make new nests daily they can be found in the same area unlike the gorillas that move around daily to establish new nests. While in volcanoes national park you can also visit the Musanze caves, Ibyiwacu people to know more about the Rwanda culture through the different traditional dances that are performed, the pays the food that is cooked by the people once you visit them.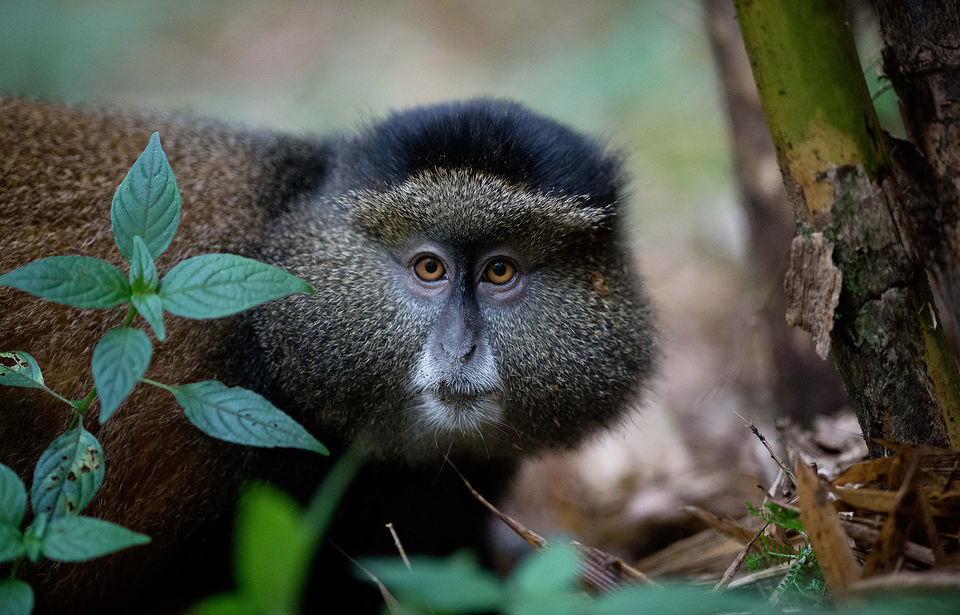 Chimpanzee trekking
Children from 15 years and above can participate in chimpanzee trekking in Nyungwe national park, a park known for its primate safaris. The park has over 500 chimpanzees, 250 bird species and a number of given trails that can lead you to a number of fascinating attractions within the park. There are habituated chimpanzee groups in the park that can be visited in order to have an up-close interaction understanding their different habits while in the park. You will understand their feeding patterns, how they co-exist and so on.
In Nyungwe national park, you can also hike the different trails which will lead you to a number of attractions like the Canopy walkway where you will carry out the canopy walk which will offer exceptional views in the park, you will also hike the Isumo waterfalls hike, karamba birding trail to see different bird species, you will carry out cultural encounters with the Kitabi and Banda people as part of the 7 activities in Nyungwe national park.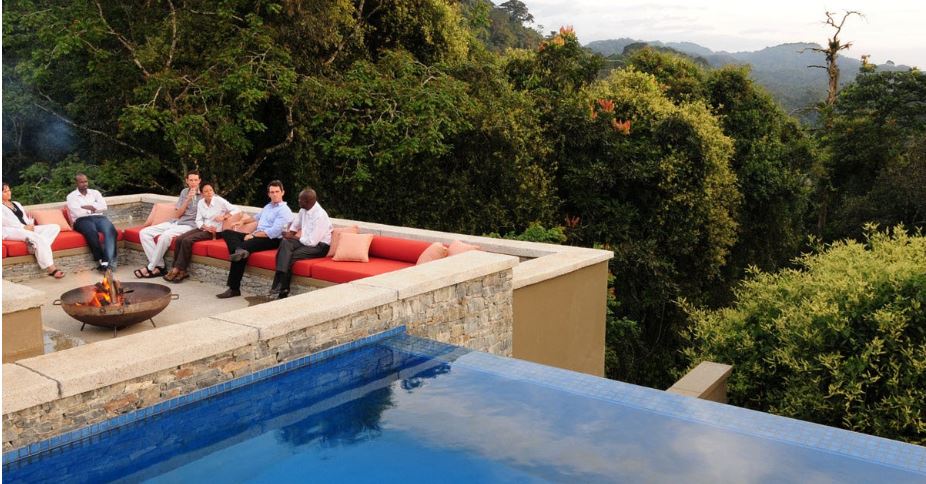 Adventure and cultural activities
For families with children less than the age of 15 years, they can visit akagera national park without age restrictions and participate in the activities in akagera national park which may include; game drives to see the big 5 animals in the park, the boat cruise safaris which are interesting yet relaxing activities in the park, birding, nature walks, cultural tours around akagera national park among other activities.
You can also visit lake kivu and the twin lakes of Burera to participate in the activities that can be carried out on Lake Kivu.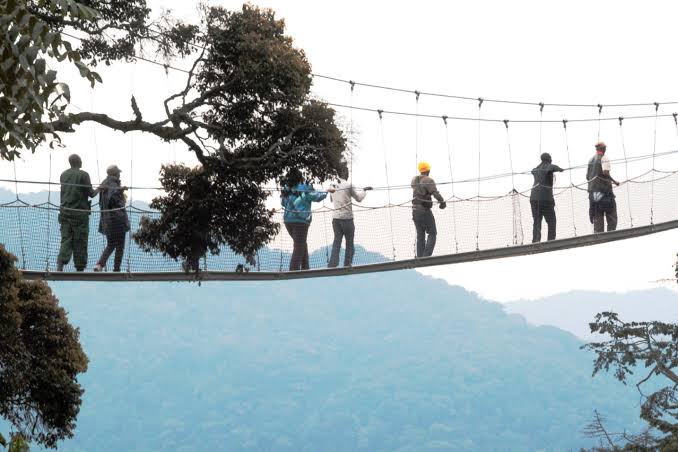 Best time for family vacations in Rwanda
A number of travellers book for their vacations during school breaks and usually, they carry out the family vacation during holidays like the thanksgiving, Easter season, Christmas seasons among other seasons but regardless of your time of travel, you will have a great time in the country because of the number of attractions that can be seen during their tours.
While travelling to Rwanda, you should consider the packages you have chosen which will able you to know the best time to visit Rwanda. For example for a family interested in gorilla trekking in Rwanda, they should know the best time to visit Rwanda national parks in order to know the suitable time to carry out the different activities in the park. 
Gorilla trekking is best done during the dry seasons and also chimpanzee trekking but alternatively, you can also carry out the activities during the wet season because food is readily available for primates in the wet season which limits movement there it makes them easy to be accessed. Therefore participating in any trips, you should consider knowing the best time to visit Rwanda in order to have the best time in Rwanda.
Tour packages 
5 day rwanda gorilla  and golden monkey